Pete Gallego
From KeyWiki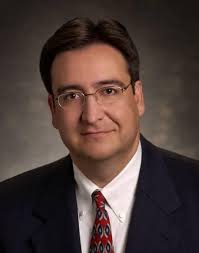 Pete Gallego was a Democratic member of the United States House of Representatives, representing the 23rd district of Texas.[1]
His district included parts of Bexar and El Paso counties as well as Brewster, Crane, Crockett, Culberson, Dimmit, Edwards, Frio, Hudspeth, Jeff Davis, Kinney, La Salle, Loving, Maverick, Medina, Pecos, Presidio, Reagan, Reeves, Schleicher, Sutton, Terrell, Upton, Uvalde, Val Verde, Ward, Winkler, and Zavala counties.
He lost his seat in the 2014 election.
He was a State Representative from Texas.
Background
The son of a World War II veteran and a state employee, Congressman Gallego was born in the West Texas town of Alpine where he attended local public schools and worked in his family's restaurant. He graduated from his hometown college, Sul Ross State University and went on to earn a degree from The University of Texas School of Law.
Congressman Gallego serves on the House Armed Services Committee, of particular significance because of the large military presence in Texas. Prior to Congress, Gallego served the constituents of House District 74 in the Texas House of Representatives –to which he was elected at just 28 years old.[2]
Supported Progressive Health Care Reform
In late 2009, Pete Gallego was one of more than 1,000 state legislators to sign a letter entitled "State Legislators for Progressive Health Care Reform". The letter was a project of the Progressive States Network and was developed in consultation with national health care reform advocates, including the AFL-CIO, AFSCME, Community Catalyst, Families USA, Herndon Alliance, National Women's Law Center, Northeast Action, SEIU, and Universal Health Care Action Network. The letter reads in part,[3]
"Failure to pass national comprehensive health reform now will further jeopardize state and local budgets, undermining public services like education, public safety, and transportation infrastructure... We, the undersigned, call on President Obama and the Congress to enact bold and comprehensive health care reform this year – based on these principles and a strong federal-state collaboration – and pledge our support as state legislators and allies in pursuit of guaranteed, high quality, affordable health care for all."
ARA endorsement, 2012
The Alliance for Retired Americans endorsed Pete Gallego in 2012.[4]
Congressional Hispanic Caucus
In 2013 Pete Gallego was a member of the Congressional Hispanic Caucus.
JStreet endorsement
The socialist infiltrated, anti-Israel "two state solution" JStreet PAC endorsed Pete Gallego in his 2014 Congressional race. [5]
PowerPAC+ supported Elected and Appointed Leadership
The list of PowerPAC+ leaders is growing.
Here are the social justice champions we have helped elect.
Stacey Abrams - Georgia State Assembly
Pete Aguilar - U.S. Congress, California-31
Hector Balderas - Attorney General, New Mexico
Cory Booker - U.S. Senate, New Jersey
Wendy Davis - Texas State Senate
Jim Frazier - California State Assembly
Pete Gallego - U.S. Congress, Texas-23
Michelle Lujan Grisham - U.S. Congress, New Mexico-1
Kamala Harris - Attorney General, California
Mazie Hirono - U.S. Senate, Hawaii
Mary Gonzalez - Texas State Legislature
Mary Ann Perez - Texas State Legislature
Mark Takano - U.S. Congress, California-41
Michael Tubbs - Stockton City Council, California
Marc Veasey - U.S. Congress, Texas-33
Norman Yee - San Francisco Supervisor, California[6]
"Social Justice Champions"
PowerPAC+ 2014 "Social justice Champions" - Marc Veasey, Hector Balderas, Pete Aguilar, Steven Horsford, Pete Gallego.
TOP 2016 endorsements
Texas Organizing Project PAC, November 6, 2016.
Instead of worrying about the outcome of the election, let's act to make sure we elect Hillary Clinton, Ed Gonzalez for Harris County Sheriff, Kim Ogg for Harris County District Attorney, Ann Harris Bennett for Tax Assessor Collector - Voter Registrar, Javier Salazar for Bexar County Sheriff, Pete Gallego for Congress, Victoria Neave for Texas State Representative and Friends for Terry Meza HD 105!
Communist Party connections
2014 César E. Chávez March for Justice
In March 2014, the Cesar E. Chavez March for Justice made its imprint on the city with 25,000 people marching from the West Side to the Alamo, the largest crowd in the history of the event.
"We're marching for a purpose. People are coming together to empower (each other)," said longtime labor activist Jaime Martinez, founder of the Cesar E. Chavez Legacy and Educational Foundation.
As grand marshal, University of Texas at San Antonio President Ricardo Romo led the 2.5-mile procession to Alamo Plaza, where the convoy was greeted by live music and a troupe of feathered dancers.
U.S. Rep. Lloyd Doggett, D-Texas, said he was inspired to see thousands of people rallying to advocate changes to federal immigration policy.
"The (immigration) bill has been sitting in Congress since last June. They are wasting their time in Washington," he said, calling for the White House and Congress to act on deportations. "We believe in family values, and we want to see them stay together. We must not take no for an answer."
Doggett was joined onstage by Martinez, U.S. Rep. Pete Gallego, D-Texas, and LULAC member Henry Rodriguez, who helped organize the first César Chávez march in San Antonio. The four community leaders encouraged the crowd to continue rallying for immigration reform and keep themselves educated on local issues.[7]
External links
References