Pepe Lozano
Jump to navigation
Jump to search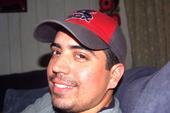 Template:TOCnestleft Pepe Lozano is a Chicago native and has been a writer with the People's World 2005 - 2014. He comes from an activist family and has lived on the city's southwest side in a predominantly Mexican American community his whole life. Lozano covers a range of daily local and national stories, mostly in the Chicago area, having to do with progressive political campaigns, workers and immigrant rights, youth and student struggles, as well as the fight for affordable health care and other social justice initiatives and grass-roots people's movements. Lozano also frequently writes about people's culture, such as sports, music, films and entertainment[1].
Married to Patricia Arreola Lozano.
Lozano is Midwest Organizer with National Organization of Legal Services Workers/UAW Local 2320.
Education
Career
Midwest Organizer at NOLSW, UAW Local 2320
Former Collective Bargaining and Representation Union Representative at SEIU Healthcare Illinois & Indiana
Former Writer and Editor at People's World
Comrades
John Bachtell December 3, 2018 ·
Labor, community and cultural leaders Laura Cambron, Pepe Lozano, Rudy Lozano, Jr. and Carl Rosen. at Polish Highlander Alliance of North America.
Obama worker
Pepe Lozano and Rudy Lozano, Jr. worked on Barack Obama's 2004 US Senate campaign.
Young Communist League
In 2005 Pepe Lozano was a Chicago member of the Young Communist League USA.[2]
St. Louis forum
Nearly 80 people attended the Missouri/Kansas Friends of the People's Weekly World's third annual "Working Class Media and Democracy" forum held at the Friends Meeting House, St.Louis Missouri Oct. 20, 2006.
Forum speakers included Bernie Hayes, the author of "The Death of Black Radio"; Pepe Lozano, reporter for the PWW; and Lori Reed, former reporter for Take Five magazine. Denise Lieberman from the Missouri Voter Protection Coalition moderated the event.
Lozano told participants that "the People's Weekly World is continuing my father's legacy." Rudy Lozano, a labor organizer and immigrant rights activist from Chicago's Mexican American community, helped elect Chicago's first and most progressive African American mayor, Harold Washington, to office in 1983. Rudy Lozano was assassinated in his home shortly thereafter. Many believe the assassination was politically motivated.
Pepe Lozano also talked about the Iraqi death toll, which now stands at 650,000 civilian dead, and the Bush administration's continuing lies. He said, "The war has cost us $300 billion and close to 3,000 U.S. soldiers' lives."
Lozano added, "The PWW keeps us informed." He urged the audience members to subscribe.
The forum raised over $3,000 for the People's Weekly World national fund drive and garnered three new subscribers.[3]
Communist Party USA
In September 2006 the Peoples Weekly World[4]listed several members of the Illinois Communist Party USA.
Joan Elbert, Barbara Russum, Bea Lumpkin, William Appelhans, Bill Mackovich, Carolyn Black, Carroll Krois, Dee Myles , Doug Freedman, Frank Lumpkin, John Bachtell, Kevin Collins, Lance Cohn, Mark Almberg, Marguerite Horberg, Martha Pedroza, Mike Giocondo, Pepe Lozano, Roberta Wood, Scott Marshall, Shelby Richardson, Sijisfredo Aviles, Sue Webb, Terrie Albano.
Latinos for Peace
On October 31 2009, Latinos For Peace issued a statement calling for "no escalation of the war in Afghanistan and for expedited withdrawal of U.S. troops from Iraq and Afghanistan as well as an end to the coup government in Honduras".
More than 100 activists endorsed the call, including Pepe Lozano, Chicago, IL.[5]
Saluting workers everywhere!
In 2009 the Peoples Weekly World carried an article "Saluting workers everywhere!"
Our unity makes Wall Street tremble
Employee Free Choice and universal health care!
A 'green', demilitarized, democratized economy that works for all!
Illinois Readers of the PWW signed the article.
Terrie Albano & John Bachtell - Jon Allen - Sijisfredo Aviles - Eric Robert Berdell - Carolyn Black & Bill Appelhans - Owen Brill - Helen Boothe - John Bradley - Docia Buffington & Abdul-Aziz Hassan - Cathy Campo & Kevin Lindeman - Cristobal Cavazos, Tania Brown & Anita Naoli - Andrew Chebuhar - Dean Christ & Joan Phillips - Ben Cline - Carmen Cohn & Lance Cohn - Alison Cooper - Clarice Durham - Joan Elbert - Thomas Fineberg & Maxine Fineberg - Oscar Forsman - Connie Hall - Ahmad Hassan - Harold Hill - Dajiang Hu - Marge Gamboa - Mike Giocondo & Carroll Krois - Luster Jackson - Ed Jenks & Mary Jenks - Earl R. Jones - Kenneth Kapel - Molly Kelley & Dallas Brown - Angela Larson & Bamshad Mobasher - Jim Lange - Joyce Lightfoot - Stephen Livingston - Guadalupe Lozano - Pepe Lozano - Bea Lumpkin & Frank Lumpkin - Megan Marshall - Scott Marshall & Roberta Wood -Bill Mackovich - Damien Matthews - Donn Miller - Stanley Moe - Ken Nelson - Tom Pace - Ted Pearson & Kathy Pearson - Martha Pedroza - Hector Pedroza - Shelby Richardson – Mark Rogovin & Michelle Rogovin - Barbara Russum -Armando Santos - Tom Shepherd - Evelyn Swan - Ruth Tregay -Kevin Tyson - John Wojcik.[6]
Chuy for Mayor
Pepe Lozano, September 2, 2017 near Chicago, IL ·
With Mary Alice Ochoa, Lupe Lozano, Dion Miller Perez, Celia Gonzalez Lozano, and Patricia Arreola Lozano.
Team Chuy
Families Belong Together march
Pepe Lozano June 30 2018:
With Mark Meinster, Dion Miller Perez, Lupe Lozano, Michael D. Rodriguez and Linda Coronado at Families Belong Together march.
National Party Building Conference
National Party Building Conference Hosted by Communist Party USA and People's World.
Saturday, November 11, 2017 at 12 PM – 6 PM EST
Join Communist Party activists and members in a national conference. You can register here https://tinyurl.com/ycdouk3y
The conference will take place November 11th to 12th to plan our work in the fight against the Trump Administration and its white supremacist ruling class backers. Find information here about how to participate. http://www.cpusa.org/2017-national-party-building-conference-resist-organize-vote-grow/
The conference will be streamed from Chicago to regional meetings in New Haven, Los Angeles, and Orlando. Whether you're on the East Coast, West Coast, in the MIdwest or the South, you'll be able to participate.[7]
Those indicating interest on Facebook for the event included Pepe Lozano.
References