Penny Shaw
From KeyWiki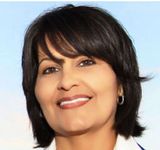 Penny Shaw 51, is an attorney specializing in business litigation, in Houston Texas. She has worked alongside anti-human trafficking organizations to help implement strategies to fight that problem. A mother of four, she has also been a Congressional legislative advocate.[1]
She is a member of the Democratic Party and the Communist Party USA.
She was elected in November 2020 as the state representative for District 148, which includes the Heights, Garden Oaks and Oak Forest areas.
Activism
As an attorney for seventeen years working in multiple states, owner and administrator of three businesses, a U.S. congressional legislative advocate for six years, and a mother of four, I have successfully dealt with an array of issues locally and globally. These experiences have given me a unique and well-rounded understanding of how local governments in other major cities and states address community concerns, environmental issues, and economic challenges.
I will use this extensive experience to optimize county resources to serve the residents of Harris County. I am committed to working diligently and ethically to ensure that the Commissioners Court manages county business and resources consistent with our vision to benefit all county residents in a fair and non-partisan manner.
In the past, I have successfully worked alongside anti-human trafficking organizations in Texas to research and implement effective strategies and laws to protect Texan boys and girls from being trafficked. As a member of the Houston Volunteer Lawyers, my record of volunteer work defending community members in court has been honored and recognized for the past three years by the Texas Pro Bono Lawyer College.
Since 2015, I have been a Volunteer Deputy Registrar for Harris County helping to increase voter registration. I have been a member of the League of Women Voters (non-partisan) for six years and have lead the Mid-West Unit section in Houston. I have also assisted precinct judges during elections in order to facilitate and encourage civic engagement in Harris County.[2]
Our Revolution endorsement 2020
Texas progressives

Status of the Texas Progressive Movement with Rep. Jasmine Crockett and Rep. Penny Morales Shaw.
12pm — Panel on how to run for office with progressive champions Harris County Attorney Christian Menefee, Grande Prairie city councilman Junior Ezeonu, and former El Paso mayoral candidate Veronica Carbajal. Cohosted by former Arlington city council candidate Diana Saleh.
1pm — Panel on transforming the party and creating a Texas Progressive Caucus with SDEC Committeeman Dylan Forbis, DNC member Andre Treiber, Taylor County Chair Elizabeth Smyser, former Bernie Texas co-chair Farrukh Shamsi, and Treasurer Mike Floyd.
2pm — Panel on winning progressive policies locally and what progressives can do once in city council with Killeen Councilman Ken Wilkerson, San Antonio Councilwoman Teri Castillo, Judge Te'iva Bell, and El Paso County Commissioner David Stout. Cohosted by former Justice of the Peace candidate FJ Jones.[3]
County Commission run
In 2018 Penny Shaw stood for Harris County Commission, District 4.
Penny Shaw won the race for the Democratic nomination for Harris County Precinct 4 Commissioner, with all precincts reported. Shaw received 22,860 votes, or 75.11 percent of the votes, while opposing candidate Jeff Stauber received 7,574 votes, or 24.89 percent of the votes.
As the winner of the Democratic nomination, Shaw will face incumbent Jack Cagle, who ran for the Republican nomination unopposed, in the November general election.[4]
Although unsuccessful in her quest to unseat Republican Commissioner Jack Cagle, Penny Shaw managed to capture 45 percent of the vote that year.
Following her loss, Shaw was hired by Harris County Commissioner Adrian Garcia (D-Precinct 2) to serve as a "division director" with a salary of $77.51 per hour according to information obtained by The Texan. She served in that role for 14 months.
In her 2020 campaign for HD 148, Morales-Shaw had support from Jessica Farrar, Rep. Armando Walle (D-Houston) and Rep. Sylvia Garcia (D-Houston), but Commissioner Adrian Garcia's name was notably absent from her endorsement list.[5]
NAACP
Penny Shaw is a former lawyer for the NAACP.
Sylvia Garcia Endorsement
Congresswoman Sylvia Garcia's Endorsement
"Penny Shaw is my choice for all our neighbors in Texas House District 148.
She will fight for quality public schools for our kids, work hard for jobs and health care for all, and always stand with Dreamers and their families.
We need someone who won't back down and will hold Republicans in Austin accountable."
Communist Party connections
TOP 2020 endorsement
In 2020 Texas Organizing Project endorsed Penny Shaw.
Communist
In 2018 Penny Shaw was a member of the Houston Communist Party.[6]
The club is working in Penny Shaw's election campaign. Penny is running for a seat on the Harris County Commissioners Court Precinct 4. This precinct has over a million people in it and if elected she would help decide on the distribution to working-class constituents of a budget that's well over a billion dollars a year.[7]
Party meeting
Penny Shaw addressed a Houston Communist Party meeting July 2018.
TOP PAC 2018 endorsements
Texas Organizing Project PAC, 2018 endorsements.[8]
Harris County:
Houston comrades
According to Mark Gruenberg, Peoples World, Democracy is hard work, thank these folks in Texas! October 19, 2018:[9]
This is a message of thanks, to Maria Baca, Steven Flores, Betty Ortega, Rita Lucido, Penny Morales Shaw, Bernard Sampson, Alvaro Rodriguez here in Houston and to tens of thousands of other people like them across the country. They make democracy work. It isn't easy. And more of us should be out there with them.
Lucido is an attorney and former teacher. She's also a second-time candidate, a progressive Democrat running for the state senate in Houston's District 17, against a GOP incumbent. She's putting herself out there to be judged by her peers – the voters.
This time, she's really motivated because "Trump got elected," Lucido says, referring to the current GOP Oval Office occupant. "I thought 'There's no way he'd win'" after the release of the videotape where Donald Trump bragged about repeatedly and vulgarly groping women.
Then he did – and she realized she'd have to fight Trump and his allies, starting on the local level. So she's running, against those, like Trump and her Republican foe, who would deny Medicaid dollars to people in need, and, in Houston, deny flood repair money, too.
So is Morales Shaw, an attorney, widowed single mother, and activist for progressive causes such as better schools improved housing and decent wages for everyone, especially African-Americans and Latinos. She's running for Harris County (Houston) Commissioner, in District 4, to break up the "good ol' boys club" that controls a $2 billion budget there.
Flores is a 40-plus year shop steward, chief shop steward, union rep and now the president – though he says he's ready to retire – of Communications Workers Local 6222.
He spends his time trying to get his members engaged and active in politics, reminding them what they gain in bargaining can be taken away at the ballot box.
Baca is an organizer for Communications Workers District 6, which stretches from St. Louis to El Paso when she isn't working in the global anti-fraud unit of the Houston office of the phone company. Ortega works in that office's dispatch unit.
And on a mid-October Saturday in Houston, which started out spring-like but quickly turned into summer heat and humidity, Baca and Ortega as volunteers went house to house, working from the Lucido campaign's list, to try to get people to vote for her this fall.
They rang 79 doorbells and talked to those who answered about the importance of the election and the issues they and Lucido believe in. And even down on such a local level, national issues percolated.
Lucido's GOP foe, the incumbent, supported GOP Gov. Greg Abbott's refusal to accept extra federal Medicaid money, available under the Affordable Care Act, to expand Medicaid in the Lone Star State. Abbott, of course, is hewing to GOP anti-ACA ideology, including a court suit to overturn the health care law entirely, and dog-whistling by calling the ACA Obamacare.
The result of such GOP Medicaid refusals? There are still 27.6 million uninsured adults aged from 18-65 in the U.S. That's one of every ten, the Kaiser Family Foundation, a non-profit health care think tank reports. In 2013, before the ACA fully kicked in, it was one of every six.
In Texas, without Medicaid expansion, it still is one of six – the worst ratio in the nation.
And that same GOP state senator, along with her Republican colleagues in the Texas legislature, refused to use millions of dollars from the state's Rainy Day Fund to help residents whom Hurricane Harvey clobbered unless the Republicans got a political bargain out of it.
Those were the issues Lucido, Morales Shaw, Baca and Ortega talked about in Houston and will continue emphasizing throughout. Coast to coast, other volunteers and candidates, including record numbers of women angered and energized by Trump, are out on the hustings, too. They, plus Rodriguez, Sampson and Flores, deserve our thanks.
But there are not enough of them. And not enough of us. That concerns Baca. That concerns Flores. That should concern you and me.
"The majority of our members that will vote will vote the right way," for Lucido, U.S. Senate hopeful Beto O'Rourke and pro-worker candidates, says Flores.
"But most don't take the time – or don't care."
Democracy, you see, is hard work. You must educate yourself, Baca told voters she met. You must listen and learn about the issues, and then exercise your rights.
Trump and demagogues like him depend on you not to invest the time, effort and sweat. He and his GOP puppets draw howling but committed mobs. They cut down ballot access, too.
Now, in the campaign's homestretch, there's one key way to combat Republican rage: Get out there. Educate yourself on your issues and where candidates stand on them. Go door to door. Phone bank. Get active for what you believe in, and what your nation can do for you.
Tell the people you talk with that every vote counts. Remind them of elections – from Minneapolis to Houston to your hometown – decided by a handful of ballots. Remind them that what you win at the bargaining table, or through laws passed by allies, can be undone by a governor's pen, a representative's bill, or a president's proclamation or executive order.
Then vote. And thank those – like Baca, Sampson, Lucido, Flores, Morales Shaw, Rodriguez and Ortega – who help make our democracy work. Then join them.
Communist Party campaign
From a Joelle Fishman report to the Communist Party USA National Committee meeting on November 17th 2018.
Our concept of the revolutionary process and building broad unity against the right and for peoples needs is more relevant than ever, as is the importance of a larger Communist Party.
In 2020 Tony Pecinovsky will be on the ballot for Alderman in St. Louis. Perhaps there are coalition tickets forming in other cities where we can put forward one of our own.
In Texas we had five candidates in the primaries who got a quarter million votes for US Senate and plans to run again. In the general election Penny Morales Shaw ran for county commissioner in a Republican area and got 45% of the vote in a great campaign with union support.
In Arizona, in addition to races at every level, in Tempe Patrick Morales came in first for re-election to the School Board.[10]
Mixing
May 4 2018 Penny Shaw with Shannon Baldwin, Mike Floyd, Ali Lozano.
Endorsements
Precinct Chairs:
References