Patricia Dillon
From KeyWiki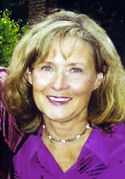 Patricia Dillon is a State Representative from Connecticut, D, 92nd District .
Rep. Dillon is an Assistant Majority Whip of the Connecticut House of Representatives and serves on the Appropriations, Judiciary, and Higher Education committees. She is chair of the legislative subcommittee of the Appropriations Committee.
Background
Dillon has been an activist in public-health policy, helping to draft legislation on childhood mental-health coverage and AIDS issues. She is a former co-chair of the Public Health Committee.
Her relationship with New Haven Mayor John DeStefano has been strained at times, though threatened primaries against her have not materialized in recent years.
Among current legislators, she is the second-longest serving member of the House. She is an assistant majority whip.
Dillon reported no income outside her legislative salary. Her husband, John S. Hughes, is a physician who had income from the Veteran's Administration and 3M Health.[1]
Education
B.A., Marymount College, M.A., Ohio state University, M.P.H., Yale University.[2]
Activism
Pat Dillon was a community organizer in Appalachia and in New Haven and is a founder of programs for battered women. As the first director of New Haven's shelter she developed programs in Connecticut dealing with family violence.[3]
Democratic Agenda/Socialist Caucus
For groups and organizations seeking radical social change within the Democratic Party, the National Convention of 1980 had at least one historic first - formation of a Socialist Caucus of delegates. Organized by the Democratic Socialist Organizing Committee and by the Democratic Agenda, which was DSOC's cadre and supporters within the Democratic Party, and was based in DSOC' s New York office and at 1730 M Street, NW, Washington, DC. Some 31 delegates and alternates from twelve states and Democrats Abroad attended the Socialist Caucus.
As a preliminary to the convention's Socialist Caucus meeting, , indeed as a "building event" and as a continued show of support for Senator Edward Kennedy (D-MA), the Democratic Agenda sponsored a convention rally at New York's Town Hall. The speakers included Herman Badillo, Julian Bond, Fran Bennick, Harry Britt, Cesar Chavez, Rep. John Conyers (D-MI}, Douglas Fraser, Murray Finley, Michael Harrington, Terry Herndon, Ruth Jordan, Ruth Messinger, Eleanor Smeal, Gloria Steinem and William Winpisinger.
DSOC works within the Democratic Party, said Harrington, because of the party's relationships with organized workers, blacks, feminists, environmentalists and other "progressive groups."
The Socialist Caucus circulated a list of convention delegates who were caucus members, including;[4]
Election History/politics
Dillon was elected in 1984, unseating four-term Republican Rosalind Berman. She won the Democratic primary in 2010 and ran unopposed in the general election. She was cross-endorsed by the Working Families Party.[5]
After serving on New Haven's Board of Aldermen and chairing its budget committee, she brought her fiscal experience to the General Assembly and has worked on both sides of the budget - revenue and spending. She has served as Deputy Majority Leader, chair of the Public Health Committee, chair of the Screening Committee, and chair of the Appropriations Subcommittee on Health and Hospitals.[6]
Supported Progressive Health Care Reform
In late 2009, Patricia Dillon was one of more than 1,000 state legislators to sign a letter entitled "State Legislators for Progressive Health Care Reform". The letter was a project of the Progressive States Network and was developed in consultation with national health care reform advocates, including the AFL-CIO, AFSCME, Community Catalyst, Families USA, Herndon Alliance, National Women's Law Center, Northeast Action, SEIU, and Universal Health Care Action Network. The letter reads in part,[7]
"Failure to pass national comprehensive health reform now will further jeopardize state and local budgets, undermining public services like education, public safety, and transportation infrastructure... We, the undersigned, call on President Obama and the Congress to enact bold and comprehensive health care reform this year – based on these principles and a strong federal-state collaboration – and pledge our support as state legislators and allies in pursuit of guaranteed, high quality, affordable health care for all."
Connecticut pro union rally
On March 30,2011, New Haven's "working people" got a jump on the "We Are One"actions that took place around the country on April 4, commemorating the anniversary of Dr. Martin Luther King, Jr.'s assassination and his work with the Memphis sanitation workers. In attendance were UNITE HERE national president John Wilhelm, Connecticut AFL-CIO president John Olsen, Rep. Patricia Dillon, D-New Haven, and former Secretary of the State Susan Bysiewicz, now a candidate for the U.S. Senate in 2012, alongside thousands of marchers from the community.
This rally didn't protest the attempt by elected officials to pass legislation that would take away collective bargaining rights. Instead, the coalition that has been organizing for months—beginning well before Wisconsin brought union rights to the front pages--included public workers fighting layoffs and privatization of their jobs, the unemployed, and one union that's been battling for 20 years for recognition.[8]
Supporting Occupy New Haven
New York police arrested two "New Haven Occupation" demonstrators circa November 16, as dozens of local people, some with vinegar-soaked bandanas to guard against tear gas, joined a day of clashes at the epicenter of where their anti-Wall Street movement began.
At least two demonstrators affiliated with the Occupy New Haven encampment on the upper Green ended up in handcuffs as they joined New York protesters seeking to prevent Wall Street traders from getting into work Thursday morning.
A third New Haven encampment stalwart, Ray Neal , asked police to arrest him, too, as they took away his wife, Sara Neal . Sorry, the police said. No can do.
State Rep. Patricia Dillon said at 6:30 p.m. that Sara Neal had been released from police custody. Dillon had intervened on her behalf by contacting the Manhattan borough president, according to Ray Neal.[9]
Alfred L. Marder 90th Birthday Celebration
The March 2012 Host Committee, in honor of Connecticut Communist Party USA member Alfred Marder's 90th Birthday Celebration, held at the New Haven People's Center consisted of;
Hon. Rosa DeLauro, Sen. Toni Harp, Sen. Martin Looney, Rep. Juan Candelaria, Rep. Patricia Dillon, Rep. Toni Edmonds Walker, Rep. Gary Holder-Winfield, Rep. Roland Lemar, Ald. Jorge Perez, President, New Haven Board of Aldermen, Ambassador Sylvester Rowe, Mohammed Barrie, Vinie Burrows, Mary Compton, Joelle Fishman, Craig Gauthier, Emanuel Gomez, Hilda Kilpatrick, Henry Lowendorf, Kenneth Marder, Rev. Scott Marks, William Morico, John Olsen, Quentin Snediker, Jarvis Tyner, Andrea van den Heever, Susan Yolen
A statement issued on the committee's behalf read;[10]
Dear Friends and Family of Al Marder,
We are excited to invite you to celebrate the 90th birthday of Al Marder and to recognize his many contributions, international and local, toward world peace, justice and equality.
Please join us in this joyous occasion on Sunday, March 18, at 3:00 pm at the New Haven Peoples Center, 37 Howe Street, New Haven, Connecticut 06511.
Among Al's many projects, there is one he selected for support on this occasion. The New Haven Peoples Center is a site on the African American Freedom Trail in Connecticut. It provides social, cultural and educational opportunities for the community. From his youth, Al has taken part in the activities of the Peoples Center, where today he serves as president.
References