Panama Vicente Alba
From KeyWiki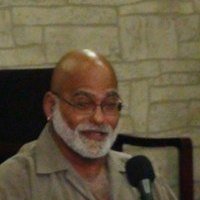 Vicente (Panama) Alba is currently an Executive Board Member and Delegate of Laborers Local 108 (L.I.U.N.A.) AFL/CIO where he organizes workers, mainly immigrants and many undocumented in the solid waste and recycling industry[1].
Early life
Alba was born in Panama City and immigrated to the Soundview/Castle Hill section of the Bronx in 1961[2].
Affiliations
Alba is a board member of For A Better Bronx. Previously he served as a member of the local advisory board of the Free Speech Community sponsored by WBAI, founded the Latino committee within the station, and participated as a member of the nationwide Justice and Unity movement fighting for inclusion of the diverse voiceless communities[3].
Alba is also a founding member of the South Bronx Clean Air Coalition, the David Sanes Rodriguez Brigade for Peace and Justice in Vieques (the Vieques Brigade), and theNational Congress of Puerto Rican Rights. He is a member of the citywide Harm Reduction Program[4].
Activism
Alba began his political activism in protest against the Vietnam War in the late sixties. In 1970, he joined the Young Lords Party. In 1977, Mr. Alba became a political prisoner as the first person arrested in the United States with alleged ties to Fuerzas Amadas de Liberacion Nacional (FALN). He spent six months in jail. Five years later he was acquitted.
Alba has been involved in the two takeovers of the Statue of Liberty, first as a part of the campaign to free the Puerto Rican Nationalist Prisoners and most recently in support of the struggle of the people of Vieques[5].
Communist "Manifestivity"
On October 30 and 31, 1998 the Brecht Forum presented the "Communist Manifestivity -150th Anniversary of the Communist Manifesto" at at Cooper Union's Great Hall, New York.
One of the many workshops at the Manifestivity was;
Prisons: Repression and Class War; with Pam Africa, Panama Vicente Alba, H. Bruce Franklin, Bob Lederer and Cleo Silver
MDS Board member
On February 17, 2007, the Movement for a Democratic Society held a well attended conference[6]at New York City's New School University.
The business portion of the meeting followed with each board nominee introducing themselves to the conference. The board, a very diverse group, was voted in by acclamation... Board nominees where were not able to attend the conference were included in the appointment by acclamation. The list included Elliott Adams, Panama Vicente Alba, Tariq Ali, Stanley Aronowitz, David Barsamian, Rosalyn Baxandall, John Bracey, Jr., John Brittain, Robb Burlage, Noam Chomsky, Jayne Cortez, Carl Davidson, Angela Davis, Bernardine Dohrn, Barbara Epstein, Gustavo Esteva, Lawrence Ferlinghetti, Stephen Fleischman, Bill Fletcher Jr, Tom Hayden, Gerald Horne, Florence Howe, Mike James, Robin D G Kelley, Alice Kessler Harris, Rashid Khalidi, Mike Klonsky, Betita Martinez, Ethelbert Miller, Roxanne Dunbar-Ortiz, Barbara Ransby, Patricia Rose, Michael Rossman, Studs Terkel, Charlene Teters, Jerry Tucker, Immanuel Wallerstein, Cornel West, Leonard Weinglass and Howard Zinn.
Free Mumia Abu-Jamal
In 2008 Pamama Vicente Alba, Director of Political Activities of Laborers Local 108, New York signed a statement circulated by the Partisan Defense Committee calling for the release of convicted "cop-killer" Mumia Abu-Jamal.[7]
Committee to Celebrate the Life of Luis Miranda Rivas
In 2009 Panama Vicente Alba was a member of the Committee to Celebrate the Life of Luis Miranda Rivas.[8]
Right to the City connection
Right to the City Alliance January 25, 2013 ·
The city never sleeps. — with Marvin Mitchell, Jessica Klonsky, Ilana Berger, Sofia Quintero, Monse Santana, Max Uhlenbeck, Carmen Pineiro, Luz Schreiber, Carlos J. Serrano, Stuart Ewen, Priscilla Grim, Kelly Anderson, Anna Ortega-Williams, Sonny Singh Brooklynwala, Doyle Canning, Laurie Davidson, Kassia Ringell, Janvieve Williams Comrie, Sasa Garcia, Hank Williams, Rachel LaForest, Yasmeen Perez, Amaka Okechukwu, Christopher Gunderson, Valery Jean, Alexandra Lopez Reitzes, Doug Cunningham, Imani Henry, Kazembe Balagun, Irini Neofotistos, Evan Siegel, Mark Swier, Karen Oh, Heidi Easton Chua Schwa, Lisa Asedillo Pratt, Gilda Haas, Chepe Nangara, Maribel Cordero-Garcia, Crecensio Morales, Taleigh Bicicleta, Jatnna Ramirez, Orlando Morales, Ismael Nunez, Tania Romero, Vicente Alba-Panama and Fanshen Wong.
References