Paco Fabian
Jump to navigation
Jump to search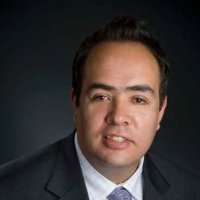 Paco Fabian is the Director of Campaigns for the Marxist group Our Revolution, which was formed to promote Bernie Sanders' Marxist policies. Paco Fabian has served as Communications Director at the Change to Win Federation.[1]
Marxist Group Influencing Joe Biden
Paco Fabian was quoted in an article[2] discussing how Our Revolution members were "activated" to ensure that although Bernie Sanders dropped out of the 2020 presidential election and endorsed Joe Biden, that "Sanders wins enough delegates to push for key reforms in the Democratic platform."
From the article:
[...]
Checkpoint Planning Call
Paco Fabian was invited to the Checkpoint Planning Call in December 2016, a meeting "for anyone who is wanting to organize a blockade of a check points on the Day of Trumps Inauguration." The group writes: "Join us in planning a strategic action that will help set the stage of resistance for the next four years."[3]
References