Oliver Fein
From KeyWiki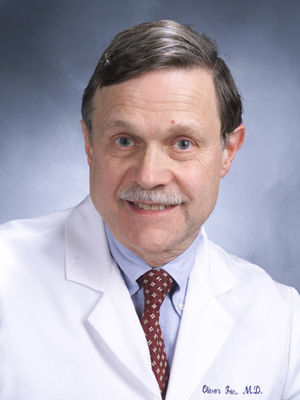 Dr Oliver Fein is a practicing general internist, and Professor of Clinical Medicine and Clinical Public Health at the Weill Cornell Medical College. He is also the Chair of the NY Metro Chapter of PNHP and President-Elect of National PNHP[1].
DSA school
In 1991, the NYC Democratic Socialists of America's School for Democratic Socialism "explored the health care crisis and socialist alternatives" with Oliver Fein, Ronda Kotelchuk, Sid Socolar and Linnea Capps.[2]
Socialist Scholars Conference
Gene Carroll, NY Jobs with Justice, Oliver Fein, Physicians for a National Health Plan, Eric Larsen, New York Medical College, Edwin Levine, Gray Panthers, Martha Livingston, SUNY, Old Westbury were speakers on the The Movement for a National Health Care Program panel at the Tenth Annual Socialist Scholars Conference. The conference was held April 24-26, 1992 at the Borough of Manhattan Community College, New York City[3]
"Single payer" book
A book, "Caring for the Uninsured and Underinsured A Better-Quality Alternative: Single-Payer National Health System Reform" was released in 1994 by the Physicians for a National Health Program Quality of Care Working Group, Contributors included;
Gordon Schiff; Andrew Bindman; Troyen Brennan; Thomas Bodenheimer; Carolyn Clancy; Oliver Fein; Ida Hellander; David Himmelstein; Linda Rae Murray; T. Donald Rucker; Ron Sable; Jeffrey Scavron; Ronald Shansky; Ellen Shaffer; David Slobodkin; Steve Tarzynski; Steffie Woolhandler; Quentin Young.
How Class Works
At the How Class Works - 2002 Conference, panels included; 4.4 Class and Health
Oliver Fein, MD, Cornell University Medical School – Clinical Medicine and Clinical Public Health, and
Martha Livingston, SUNY College at Old Westbury – Health and Society
"Social Class, the Economic Determinants of Health, and the Health Inequalities Debate"
Single payer advocate
In 2008, Joanne Landy and Oliver Fein wrote, "We Can Do It! The Case for Single Payer National Health Insurance" a chapter in a forthcoming book Ten Excellent Reasons for National Health Insurance, eds., Mary E. O'Brien, M.D. and Martha Livingston, Ph.D. (New Press)[5].
The time has come for single payer National Health Insurance in the United States. We have excellent hospitals, skilled practitioners, the technological infrastructure -- and we're already spending enough money to insure everyone and to improve access to care for many who are covered today by inadequate plans. All we need is the political will.
Physicians for a National Health Program
In 2009 Oliver Fein M.D. was listed as President and as a Regional & At-Large Delegate for Physicians for a National Health Program.[6]
Healthcare-Now!
In 2009 Oliver Fein, President, Physicians for a National Health Program, NY served on the board of directors of Healthcare-Now! .[7]
References