Nisha Anand
Jump to navigation
Jump to search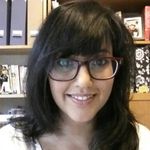 Template:TOCnestleft Nisha Anand is Director of External Relations at Rebuild The Dream.
Activism
She has been a leading trainer, activist and fundraiser in the global justice, direct action and anti-violence movements in the U.S. As a student activist she founded the annual National Conference on Organized Resistance, which is celebrating its 10th year. In 1998, Anand was arrested passing out pro-democracy leaflets in the military dictatorship of Burma and sentenced to five years in jail with 18 other international activists. This arrest led her to both nationally and internationally delivering speeches at numerous events and conferences and interviewing for radio, T.V, and the press for the Free Burma Coalition. In 1999, she received her Masters Degree in International Peace and Conflict Resolution from the American University in Washington, DC.
Anand was the National Field Organizer for the War Resisters League, an 85 year-old peace organization and then worked as the Director of Development at the The Ruckus Society, a national direct action training organization. She was the Director of Development for San Francisco Women Against Rape. SF WAR is a women of color led anti-violence/anti-rape organization that operates from an anti-oppression framework. She facilitates trainings on Anti-Racist Organizing, Nonviolence, Grassroots Fundraising, Direct Action, and Conflict Resolution. In the past, Nisha has conducted workshops on a variety of issues including militarization, police brutality, sexual assault, and the FTAA.[1]
Comrades
According to Chris Crass;
The day to day leadership in my life comes from my comrades who have challenged, pushed, and struggled with me hundreds of times in our organizations and our lives, comrades like Nilou Mostoufi, April Sullivan, Johnna Bossuot, Rahula Janowski, Clare Bayard, Nisha Anand, Molly McClure, Marc Mascarenhas-Swan, Rachel Luft, and Ingrid Chapman.[2]
Anarchist "editorial crew"
Chris Crass', essay "Beyond Voting: anarchist organizing, electoral politics and developing strategy for liberation" was assisted by an "editorial crew" consisting of : Nisha Anand, Clare Bayard, Dan Berger, Ingrid Chapman, Chris Dixon, Roxanne Dunbar-Ortiz, Jeff Giaquinto, Rahula Janowski, Sharon Martinas, Gabriel Sayegh and Josh Warren-White[3]
Catalyst Project
From 1993 to 1998 Challenging White Supremacy led two 15-week-long sessions a year in the Bay Area, working with hundreds of social justice activists. Shortly after the mass actions in Seattle that rocked the WTO, Elizabeth Martinez encouraged Sharon to develop political education specifically to work with the growing Global Justice movement. Sharon recruited younger generation left/radical anti-racists to build a new phase of CWS called 'Anti-Racism for Global Justice'. While continuing to run the 15-week workshop series, the new project that became Catalyst quickly developed into a national training program. Over the next 5 years over 5000 participants from local groups and national networks went through Catalyst trainings. Catalyst developed through intergenerational mentorship and a commitment to non-sectarian left/radical movement building. Intergeneration mentorship has been a process by which we have connected to the lived history of social movements before us to draw lessons and inspiration for our work. In addition to sharing insights, movement veterans have been mentors supporting us to reflect on and draw lessons from our work. They have helped us to believe in ourselves, while also providing long-term perspective. Through such mentorship and our own political practice, we developed our commitment to a non-sectarian movement building framework committed to bringing forward the best of many left/radical traditions. We are committed to a praxis-based approach to political education and organizing. Sharon Martinas, Elizabeth Martinez, Paul Kivel, Nisha Anand and our other advisers supported us – Clare Bayard, Ingrid Chapman, Ari Clemenzi, Chris Crass, Amie Fishman, Kerry Levenberg, Missy Longshore, Molly McClure, Betty-Jeane Ruters-Ward, Alia Trindle, Becca Tumposky, Josh Warren-White.[4]
Catalyst advisory board
Catalyst Project advisory board as of 2015;[5]
"Towards Collective Liberation" editorial crew
Chris Crass', 2013 book " was "Towards Collective Liberation: Anti-Racist Organizing, Feminist Praxis, and Movement Building Strategy..." was edited by a team consisting of Chris and Molly, Rahula Janowski Lydia Pelot-Hobbs, Nisha Anand, Sasha Vodnik, Cile Beatty, Danni Marilyn West, Amie Fishman, Jeff Giaquinto , Sharon Martinas, Gabriel Sayegh, Clare Bayard, Z. Lula Haukeness, Cindy Breunig, Jardana Peacock, Betty-Jeane Ruters-Ward, Betita Martinez, Roxanne Dunbar-Ortiz, Paul Kivel, Ingrid Chapman, Dan Berger, Josh Warren-White, Rachel Luft, Kerry Levenberg, Johnna Bossuot, Leah Jo Carnine, Berkley Carnine, Leah Close, Vivian Sanati, Dara Silverman, Helen Luu, Pauline Hwang Nrinder, N.K. Nann, Marc Mascarenhas-Swan, Max Elbaum, Keith McHenry, James Tracy, Alice Nuccio, Laura McNeill, Azedeh Ghafari, J.C. Callender, Nilou Mostoufi, April Sullivan-FitzHugh, Michelle O'Brien, Joe Tolbert, Tufara Waller Muhammad, Karly Safar, Jayanni Webster, Joshua Kahn Russell, prof. Laura Head, Andrew Cornell, Harjir Singh Gill, Emily Thuma, Rami Elamine, Chanelle Gallant, Charlie Frederick, Amar Shah, Alicia Garza, Elandria Williams, Carla Wallace, Ernesto Aguilar, Lisa Albrecht.[6]
"Towards Collective Liberation" followers
Melanie Cervantes, follow · March 11, 2013;
From author Chris Crass: " When I first imagined a poster promoting my new book, Towards Collective Liberation: anti-racist organizing, feminist praxis,and movement building strategy, the images that came to mind were the people in Melanie Cervantes' "We are the 99%" posters, coming together to build the multiracial, feminist, working class-based movement for collective liberation that we need. M... See More — with Carla F. Wallace, Mari Mujica, Steve Williams, Leah Lakshmi Piepzna-Samarasinha, Ingrid Chapman, Dawn Haney, James Haslam, Cindy Wiesner, Marquez Rhyne, Jayanni Elizabeth, Malachi Garza, Miguel CarItu, Chris Crass, Carl Patrick, Abbey Lolcano, Maria Poblet, Kate Cardona, Z. Lula Haukeness, Lydia Pelot-Hobbs, Elandria Williams, Harsha Walia, Marc Mascarenhas-Swan, Jason Lydon, Jardana Peacock, Chris Dixon, Gabriel Haaland, Betty-Jeanne Ruters-Ward, Mel Baiser, Nisha Anand, Mimi Thi Nguyen, Becki Winchel, T. Gonzales, Rahula S. Janowski, Dani Burlison, Harjit Singh Gill, Leah Jo Carnine, Karly Safar, Emily Han Zimmerman, Alicia Garza, Sistufara W. Muhammad, Pamela Jean McMichael, Caitlin Elly Breedlove, Kate Kanelstein, Mei-ying Williams, James Tracy, Ash-Lee Woodard Henderson, Shannon Garth-Rhodes and Cindy Jeanne.
References