New World Foundation
Jump to navigation
Jump to search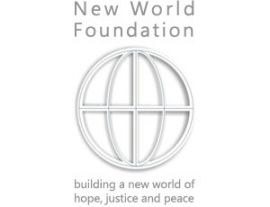 Template:TOCnestleft The New World Foundation is an organization that works to support progressive community activists.
NWF Board Members
New World Foundation leads by example. Our Board is made up of social justice practitioners, past and present grantees, movement thinkers, and leaders.[1]
Board members September 2018:
Financial Advisors to the Board
The Board's finance committee includes non-Board members who bring financial expertise to the management of the Foundation's assets.
Support
The New World Foundation has provided support to the following organizations:[2]
Hillary Clinton
In 1982 Hillary Rodham Clinton joined the board. She served on the board from 1982-1988. The organization is considered one of America's most left-leaning philanthropies.[3]
Institute for Southern Studies
The following organizations are listed as supporters of the Institute for Southern Studies.[4]
External links
References