Neidi Dominguez
Jump to navigation
Jump to search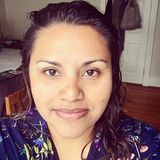 Template:TOCnestleft Neidi Dominguez is National Strategic Organizing Coordinator at International Union of Painters and Allied Trades, and Director of Worker Center Partnerships/ Community Engagement at AFL-CIO. Lives in Washington DC. From Pasadena, California.
Executive Director at Unemployed Workers United.
Partner of B. Loewe.
Career
Endorsing Keith Ellison
Millennial Leaders Endorse Keith Ellison for DNC Chair was posted February 2017.
Young people have been at the forefront of every major struggle in our country to make real the promise of democracy. During the last election cycle, our generation played a pivotal role in bringing economic and racial justice to the forefront of political dialogue, and now we are marching in the streets, rallying at airports, and at town halls resisting Donald Trump's cabinet and his agenda of hatred and greed.
That's why we endorse Representative Keith Ellison for DNC Chair. We believe he can activate the millennial base of the party by working with the movements we have powered.
Signatories included Neidi Dominguez, Director of Worker Center Partnerships, Deputy Director of Community Engagement, AFL-CIO.
#ShutDownICE!!!
National Day Laborer Organizing Network December 10, 2013
Barack Obama, YES YOU CAN Stop Deportations OR We Will #ShutDownICE!!!
ASPIRE - Asian Students Promoting Immigrant Rights through Education, California Immigrant Youth Justice Alliance, Congress of Day Laborers/Congreso de Jornaleros... See More — with Jason Wallach, Leilani Clark, Aru Apaza, Neidi Dominguez, Raul Adair Ochoa, Jovana Renteria, Carlos Garcia, Sandra C. Solis, Natally C. Ireta, Alessandro Negrete, Ade Nicholls, Caitlin Breedlove, Paulina Helm-Hernandez, Tomas Martinez LA Voz, Reyna Njr, Xanat Sobrevilla, Torres Jorge, Walt Emrys Staton, Rosi Carrasco and Yaxal Nabil Sobrevilla.
Beyond Shell Shock
Beyond Shell Shock: Labor after the Trump disaster was hosted by Freedom Road Socialist Organization, Sunday, February 26 at 8 PM - 9:30 PM.
Hosts Bill Fletcher, Jr.; Erica Smiley; Bob Master; Neidi Dominguez; Bryan Proffitt; and Jeff Crosby;
Join us in this webcast to take a hard look at the place we're in as a labor movement - and consider how we can make the labor movement be a leading force in the resistance to Trump and the fight for a better world.
What's our strategy? What kinds of alliances do we need? Do we just play defense?
In the face of National Right to Work, vicious attacks on workers of color in and out of the workplace, escalating divisions in the AFLCIO and the Democratic Party, and more we've got our work cut out for us. Let's figure out how to win.
Bazta Arpaio
In 2016 AFL-CIO organizer Neidi Dominguez, and AFGE organizer Joe Diggs, were involved in the Bazta Arpaio campaign.
Marisa Franco, November 8, 2016 near Phoenix, AZ. ·
baztaarpaio — with B. Loewe, Tania Unzueta, Carlos Garcia, Bob LaVenture, Neidi Dominguez, Lucia Raiz, Maria Castro, Caitlin Elly Breedlove, Ken Chapman, Francisco Luna, Nora Rasman and Randy Parraz.
OBS connection
Jamala Rogers of Organization for Black Struggle with Tefere Gebre and Neidi Dominguez 2017.
References