Nana Brantuo
Jump to navigation
Jump to search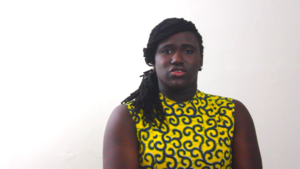 Nana Brantuo, also known as Nana Afua Yeboah is Policy Advocacy Advisor at Justice for Muslims Collective.
Bio
From the Justice for Muslims Collective website (verbatim):[1]
Nana Brantuo is a doctoral candidate in the University of Maryland, College Park's College of Education in the Teaching and Learning, Policy and Leadership department. Her research focuses on African and African descendant mobilities and migrations; immigrant identity and integration within host countries; and return migration. Her work has taken her to various institutions, including Howard University, Connecticut College, the University of Ghana, Legon, the University of the West Indies, Cavehill, The Schomburg Center for Research in Black Culture, Virginia Tech, and the University of Havana - giving presentations, facilitating dialogues and workshops, and collaborating with activists, educators, policymakers, and researchers alike.
Nana's academic work has also given her the opportunity to teach courses to pre-service teachers that are focused on the creation of equitable classrooms that address the holistic needs and complex identities and experiences of students. She has taught courses on educational equity and education and development at both the George Washington University in the International Education Program and the University of Maryland, College Park in the College of Education. Nana also serves as a Words of Engagement Intergroup Dialogue Program (WEIDP) facilitator at the University of Maryland, College Park - facilitating 7-week dialogues on immigration, race, and gender for undergraduate students at the University of Maryland, College Park.
Alongside her academic pursuits, Nana works as a policy consultant for several non-profit organizations in the Washington Metropolitan Area. She has also published a number of articles for publications such as The Hill, PBS Newshour, Black Perspectives (African American Intellectual History Society), and OkayAfrica - focusing on the history and current migrations of Africans and African descendant peoples to the United States.
Nana Brantuo holds a bachelor's degree in African Studies from Howard University and a master's degree in Curriculum and Instruction from the University of Maryland, College Park (UMD). Nana is also JMC's strategic and policy advocacy advisor.
References