Michael Brune
Jump to navigation
Jump to search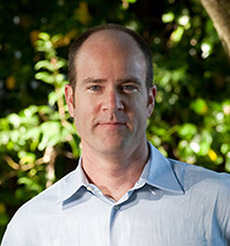 Template:TOCnestleft Michael Brune is the incoming Executive Director of the Sierra Club. He will be taking over from Carl Pope.
He earned his degrees in Economics and Finance from West Chester University in Pennsylvania.
He served as the Executive Director of the Rainforest Action Network before going to the Sierra Club. He is the author of Coming Clean -- Breaking America's Addiction to Oil and Coal
He is married to Mary Brune and has two children.[1]
"Forward on Climate" rally
Sunday, Feb. 17, 2013 the nation's capital hosted what was billed as the largest climate rally in U.S. history.
Thousands of environmentalists, farmers and workers of all kinds gathered in the shadow of the Washington Monument for a "Forward on Climate" demonstration to shout their opposition to the Keystone XL pipeline, fracking, Big Oil, and nuclear power.
The Rev. Lennox Yearwood of the Hip Hop Caucus, who emceed the event, introduced a list of speakers which included: Bill McKibben, president of 350.org; Van Jones, president of Rebuild the Dream; Maria Cordones, founder of Latinovations; Indigenous Peoples representatives including Chief Jacqueline Thomas from the Saik'uz First Nation and Crystal Lameman from the Beaver Lake Cree First Nations; Michael Brune, the Sierra Club's executive director and Democratic U.S. Sen. Sheldon Whitehouse from Rhode Island. Present, too, were celebrities like Evangeline Lilly and Rosario Dawson.
Bold.org, one of the event organizers, predicted that 20,000 people would participate, but Rev. Yearwood announced that the actual number there, 40,000, doubled expectations. Supplementing the massive action in D.C. were some 20 solidarity rallies in 16 states, from the four corners of the country-- Los Angeles, Palm City, Seattle, Portland, Maine-- and points in between. They included rallies in Arkansas, Kansas, Nebraska, and five in Montana alone.[2]
National Leading From the Inside Out Alum
Michael Brune, Sierra Club, was a 2003 Rockwood Leadership Institute National Leading From the Inside Out Alum.[3]
Midwest Academy connection
The Gala Host Committee, for the December 10, 2014 Midwest Academy Awards Ceremony included — Michael Brune — Executive Director, Sierra Club.[4]
External links
References