Maxine Orris
Jump to navigation
Jump to search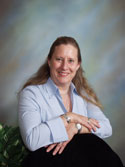 Dr. Maxine Orris M.D. is an attending physician in Internal Medicine at the Long Island College Hospital and runs a community-based clinical practice in Brooklyn, NY. She trained first as a doctor in Havana, Cuba where she graduated from the " Calixto Garcia Hospital" Medical School and also completed a residency in Internal Medicine and Tropical Medicine[1].
Maxine Orris is the daughter of Leo Orris and the sister of Peter Orris.
Second Venceremos Brigade
In 1970 Maxine Orris from New York City, was a member of the second Venceremos Brigade to Cuba.[2]
Committees of Correspondence
In 2006 members of the Committees of Correspondence for Democracy and Socialism National Coordinating Committee were[3];
Marilyn Albert, Mael Apollon, Carl Bloice, Barbara Blong, Barry Cohen, David Cohen, Otis Cunningham, Carl Davidson, Mort Frank, Todd Freeberg, Pat Fry, Marian Gordon, Ira Grupper, June Hemmingson, Ed Hemmingson, Fred Hicks, Duncan McFarland, Anne Mitchell, Maxine Orris, Ted Pearson, Gina Pesulima-Palencar, Edith Pollach, Marty Price, Merle Ratner, Jay Schaffner, Jae Scharlin, Mike Stein, Harry Targ, Walter Teague, Meta Van Sickle, Steve Willett and Mildred Williamson.
References
↑ THE THEORY AND PRACTICE OF COMMUNISM IN 1972 (Venceremos Brigade) PART 2, hearings before the Committee on Internal Security 92nd Congress oct 16-19, 1972 pages 8136-8138