Mary Gonzalez
From KeyWiki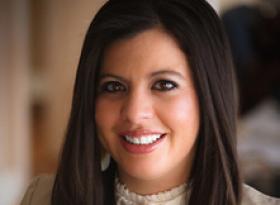 Mary Gonzalez is an incumbent Texas State Representative seeking re-election in El Paso, Texas.
Background
Mary Gonzalez is a Victory Fund candidate, who previously worked for Texas State Representatives Paul Moreno and Richard Raymond.[1] Previously, she served as Assistant Director in the Office of Research and Demonstration at the National Hispanic Institute, as Program Coordinator in the Multicultural Engagement Center at The University of Texas at Austin and was the Assistant Dean for Student Multicultural Affairs at Southwestern University. Most recently, Mary was a visiting instructor at Southwestern University, as well as a Graduate Research Assistant at the University of Texas at Austin, where she developed curriculum for the UT Outreach Centers in San Antonio and the Rio Grande Valley. She is also forming her own consulting company, Izel Consulting.
Mary is the National President for the Latina-based, service sorority Kappa Delta Chi and Co-Chair of the Board of Directors for allgo, Texas' state-wide Queer People of Color organization. Due to her ardent passion and continued support to social change, Mary has become a national presenter on issues of race, gender, sexual identity and coalition building, presenting at conferences including the National Council of La Raza, The National Lesbian and Gay Task Force- Creating Change Conference and the Latino Leadership Summit.
PowerPAC+ supported Elected and Appointed Leadership
The list of PowerPAC+ leaders is growing.
Here are the social justice champions we have helped elect.
Stacey Abrams - Georgia State Assembly
Pete Aguilar - U.S. Congress, California-31
Hector Balderas - Attorney General, New Mexico
Cory Booker - U.S. Senate, New Jersey
Wendy Davis - Texas State Senate
Jim Frazier - California State Assembly
Pete Gallego - U.S. Congress, Texas-23
Michelle Lujan Grisham - U.S. Congress, New Mexico-1
Kamala Harris - Attorney General, California
Mazie Hirono - U.S. Senate, Hawaii
Mary Gonzalez - Texas State Legislature
Mary Ann Perez - Texas State Legislature
Mark Takano - U.S. Congress, California-41
Michael Tubbs - Stockton City Council, California
Marc Veasey - U.S. Congress, Texas-33
Norman Yee - San Francisco Supervisor, California[2]
PowerPAC+ 2016 Endorsements
Make Progress National Summit 2014
Generation Progress' Make Progress National Summit 2014 included speakers such as Senator Elizabeth Warren, Nancy Pelosi, Filmmaker Andrew Rossi, Sen. Kirsten Gillibrand, Sec. of Labor Thomas Perez Vice President of the United States Joe Biden, Sen. Chris Murphy, Executive Director of Generation Progress Anne Johnson, President of the Center for American Progress Neera Tanden, Policy Director at Generation Progress Sarah Audelo, Rep. Patrick J. Murphy, Former NFL player Donte Stallworth, Representative of House District 74 (TX) Mary Gonzalez, Mayor of Ithaca, NY Svante Myrick, Economic Policy Analyst Sarah Ayres, Educational Advocate Natalia Abrams, Executive Director of National Guestworker Alliance Saket Soni, Executive Director of the Energy Action Coalition Maura Cowley, Young Elected Officials Policy & Programs Director Dawn Huckelbridge, Filmmaker Tara Kutz, Student activist Ronnie Mosley, Roosevelt Institute Fellow Dorian Warren, Iraq War Veteran Tony Woods, Newtown High School graduate Sarah Clements.[3]
References