Martha Schmidt
From KeyWiki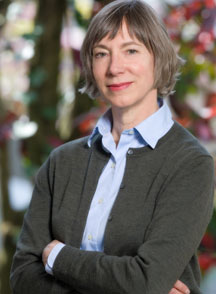 Martha L. Schmidt is a Washington State activist and Attorney & Counselor.
Admissions
Education
Professional Memberships
Legal career
Schmidt was admitted to Practice: Supreme Court of Washington, U.S. District Court for the Western District of Washington, U.S. Court of Appeals for the Ninth Circuit; Supreme Court of Illinois, U.S. District Court for the Northern District of Illinois[4]
Positions 1980-2007
Sole Practitioner; Juvenile Defender (Snohomish, Island counties); Attorney-Organizer, Seattle Worker Center; Attorney, Unemployment Law Project; Associate Attorney, Law Offices of Mary Ruth Mann; Staff Attorney, Legal Assistance Foundation of Chicago.[5]
Selected Global Civic Activities
Labor unions
Schmidt has represented the American Guild of Musical Artists, AFL-CIO; Organizer, American Federation of Musicians, Local 76-493, AFL-CIO; Director of Organizing, International Union of Operating Engineers, Local 286, AFL-CIO; Educator-Organizer, King County Labor Council, AFL-CIO; Organizer, Service Employees International Union, Local 6, AFL-CIO.[7]
Community/other organizations and political campaigns
Martha Schmidt has served as Executive Director, Committee for a Nuclear Overkill Moratorium; Community Organizer, Third Unitarian Church of Chicago; Adviser/Writer, Campaign to Re-elect Sally Soriano to Seattle School Board; Chair, Platform Committee and Election Monitoring Coordinator, Campaign to Elect Juan Soliz, 20th Representative District, Illinois.[8]
Second Venceremos Brigade
In 1970 Martha Schmidt from Scarsdale New York City, was a member of the second Venceremos Brigade to Cuba.[9]
North Americans in Support of Angola
The Angola Support Conference ran from May 28 - 30, 1976 in Chicago. The event was sponsored by the U.S. Out of Angola Committee and the National Conference of Black Lawyers.
Martha Schmidt of the Third Unitarian Church was a delegate at the conference.[10]
Communist Party reformer
In 1991 Martha Schmidt, Washington State, was one of several hundred Communist Party USA members to sign the a paper "An initiative to Unite and Renew the Party"-most signatories left the Party after the December 1991 conference to found Committees of Correspondence.[11]
CoC National Conference endorser
In 1992 Marti Schmidt, National Lawyer's Guild, Seattle endorsed the Committees of Correspondence national conference Conference on Perspectives for Democracy and Socialism in the 90s held at Berkeley California July 17-19.[12]
Conference on Perspectives for Democracy and Socialism in the 90s
The Conference on Perspectives for Democracy and Socialism in the 90s was the Committees of Correspondence's first national conference held in Berkeley, California July 17-19, 1992.[13]
Workshops that were held at the conference on Saturday, July 18 included:[14]
Peace and Solidarity Taking apart the military behemoth. How can we win disarmament agreements, end military interventions, and convert our militarized economy to a peacetime orientation?
Letter to Holder and Obama
February 7, 2011, Seattle United Against FBI Repression, contacts: Ellen Finkelstein and Doug Barnes press release;
Local leaders and groups ask President Obama and U.S. Attorney General to end Grand Jury investigation of peace and solidarity activists...
More than 70 regional community leaders and organizations have signed an open letter calling on President Barack Obama and Attorney General Eric Holder to use their authority to "stop assaults on freedom of speech and association, to halt FBI entrapment, [and] to keep nonviolent activists from being sent to prison." The letter was issued by Seattle United Against FBI Repression.
Signatories included Martha Schmidt, National Lawyers Guild.
References