Mark Engler
From KeyWiki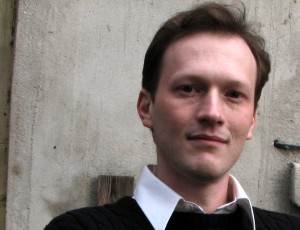 Mark Engler is a freelance journalist based in Philadelphia and a senior analyst with Foreign Policy In Focus, a network of foreign policy experts. He is author of How to Rule the World: The Coming Battle Over the Global Economy (Nation Books), selected by the Drum Major Institute as one of the "most interesting and informative progressive books" of 2008. An archive of his work is available at DemocracyUprising.com. Engler is a monthly columnist for the Oxford, UK-based New Internationalist magazine and a weekly contributor to the "Arguing the World" blog at Dissent magazine.[1]
DSA connections
In May 2008, Mark Engler addressed a meeting in Boston to promote his book "How to Rule the World: The Coming Battle over the Global Economy". The talk was sponsored by CISPES and co-sponsored by Boston Democratic Socialists of America.
As a Harvard undergraduate Mark Engler was Boston DSA's last paid staff person, before moving on to Costa Rica to become a speech writer for President Oscar Arias. He is now an analyst with Foreign Policy in Focus.[2]
Campaign for Peace and Democracy
Engler is listed as an endorser of the Campaign for Peace and Democracy, as of March 15, 2010.[3]
2011 YDS Winter Conference
On the weekend of March 18th-20th, 2011, the Young Democratic Socialists held their annual Winter outreach conference "Their Crisis, Our Pain: The Democratic Socialist Response to the Great Recession". Cornel West "will be the featured speaker on Saturday the 19th, and we will also host John Nichols, Bertha Lewis, Mark Engler, and Dan Cantor from the Working Families Party.
Other listed speakers included Komozi Woodard, Corey Walker, Fabricio Rodriguez, Christian Parenti, Stephanie Fairyington, Christine Kelly, Sheila Collins, Billy Wharton, Liz Shuler, Martin Weinstein, Michelle O'Brien, Skip Roberts, Joseph Schwartz.
Panels on race, the environment, organizing, and other topics will allow participants to learn from and communicate with fellow activists on some of the most important domestic and international issues. The event is perfect for both newcomers to Democratic Socialism/YDS, as well as activist veterans.
Add your name to the list here and you'll be notified when online registration goes live. Invite all your friends!
Location, Bayard Rustin High School 351 W 18th St New York, NY 10011.[4]
Philadelphia DSA Public Facebook Group
Members of the Philadelphia Democratic Socialists of America Public Facebook Group As of October 6, 2017 included Mark Engler;[5]
References
External links
References