Mario Lugay
Jump to navigation
Jump to search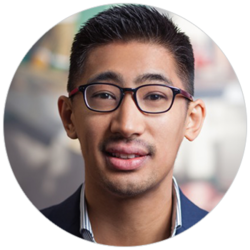 Mario Lugay is a Project Fellow at Stanford's D.School.
Background
Mario Lugay "scales opportunities for individuals to engage civically and for progressive social change. He started this work as a community organizer in the Northwest Bronx and later joined the field of philanthropy. There he became the first program director of the Funders' Committee for Civic Participation, providing leadership around new philanthropic investments in both integrated voter engagement strategies and for a fair and accurate 2010 census count.
In 2010, Mario co-founded the New American Leaders Project, the country's first and only organization dedicated to training first- and second- generation immigrants to run for elected office, working in deep partnership with longstanding local, state and regional immigrant rights organizations. He spent five years at the intersection of technology, diversity and social justice as an Impact Advisor at the Kapor Center for Social Impact."[1]
"He has built significant experience in organizing as the National Coordinator of Racial Justice 911 and at CAAAV Organizing Asian Communities. Mario is a long-time philanthropic and nonprofit consultant, trainer, and speaker, and is a graduate of Columbia University. In addition to serving on the boards of the American Prospect and Resource Generation, Mario is a life long NYer who has found a physical home in Oakland and a political home at Asian Pacific Environmental Network, where he serves as board chair."[2]
APEN Board of Directors, 2011
Asian Pacific Environmental Network board members 2011;
Chinese Progressive Association 40th anniversary
On August 4th 2012 to celebrate Chinese Progressive Association (San Francisco)'s 40th Anniversary. CPA was proud to honor the National Guestworkers Alliance and New Orleans Workers Center for Racial Justice, the Free MUNI for Youth Coalition, and Jobs with Justice San Francisco.
Host Committee:
Rolland Lowe and Kathy Lowe • Grace Lee Boggs • Josue Arguelles • Supervisor John Avalos • Angelica Cabande • Supervisor David Campos • Mike Casey • Supervisor David Chiu • Antonio Diaz • Reverend Norman Fong • Conny Ford • Maria Guillen • Alicia Garza • Roger Kim • Supervisor Jane Kim • Helen Kim • Jee Kim • Mario Lugay • Supervisor Eric Mar • Gordon Mar • Alisa Messer • Luke Newton • Supervisor Christina Olague • Vincent Pan • Tim Paulson • Ai-jen Poo • Raquel Redondiez • Peggy Saika • Shiree Teng • Makani Themba-Nixon • Helena Wong • Miya Yoshitani[3]
References