Mariann Wizard
Jump to navigation
Jump to search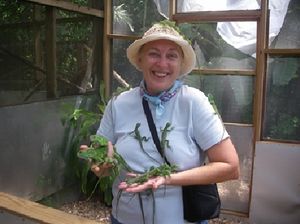 Template:TOCnestleft Mariann G. Wizard was, in the late 1960s, simultaneously an Austin Texas Students for a Democratic Society and Communist Party USA member. She joined the Communist Party in 1966[1].
New American Movement
In 1981, Doug Kellner, Nancy Collins, Jim Simonds, Alice Embree, Carlos Lowrey, Frances Barton, Lynn Lorette, Mike Klineman, Mariann Wizard, Brady Coleman, Chris Cunningham, Tony Ingliss, Ian Ingliss, Renato Espinoza, Loretto Espinoza, Al Watkins, Phillip Russell, Walter Dressler, Bob Russell, Ray Reece, Rita Starpattern, Ann Clark, Betsy Timm, Dick Leveridge, Larry Waterhouse, Ken Carpenter, Sue Messerole, Dave Mahler, Susie Ramsey, Ed Cervenka and Paul Gottlieb of the Austin, TX Chapter of the New American Movement congratulated NAM,
Congratulations campadres! - from deep in the heart of Texas.[2]
The Rag Blog
In 2010 Mariann Wizard was listed as a contributor to the Movement for a Democratic Society linked, Austin Texas based, The Rag Blog website.[3]
Free the Cuban 5
In 2009, over 100 Texan activists wrote a Letter from San Antonio Activists Supporting the Cuban 5 to President Carter:
We actors, artists, writers, teachers, cultural workers and other activists in the struggle for peace and justice in San Antonio, Texas, have read the letter that twenty Actors and Artists United for the Freedom of the Cuban 5 wrote you on April 8. We agree with the contents of that letter, which we have copied below, and we wish to add our names as signers to that letter.
We are sending a copy of this letter to President Barack Obama, to Secretary of State Hillary Clinton, to the five Cuban anti-terrorists who are in U.S. prisons, to the National Committee to Free the Cuban Five, and to the U.S. office of the International Committee for the Freedom of the Cuban 5. Signers included Mariann Wizard, Youth Emergency Services, Inc. [4]
Austin Beloved Community memories
The list of people who contributed memories and experience to the Austin Beloved Community website included Mariann Wizard, Students for a Democratic Society.
Austin Beloved Community site launch
Thursday May 1, 2014 marked the InternationalWorker's Day.
Many grassroots organizations and activists gathered at Resistencia Bookstore to celebrate and to recognize the official web launch for Austin Beloved Community.
Austin has a rich history of social justice organizations, artists and activists who have worked hard to fix longstanding problems in neighborhoods and communities.
Organizations participating included: ACC/AFT Local 6249, ADAPT, ALLGO, Austin Tan Cerca de la Frontera, Campaign to End the Death Penalty, Challenger Newspaper, Creative Action, Code Pink, Democratic Socialists of America, Education Austin, Freedom Road Socialist Organization (/OSCL), Grassroots Leadership, Austin Immigrant Rights Coalition, International Socialist Organization, MonkeyWrench Books, People's History in Texas, PODER, Proyecto Defensa Laboral (Workers Defense Project), Resistencia Bookstore, Rise Up Texas, Texans United for Families (TUFF), The Sierra Club, The Rag Blog, Texas Jail Project, Third Coast Activist, Treasure City Thrift, TSEU/CWA Local 6186, Women's Community Center.
Event organizers were Anne Lewis and Jacob Branson.
Music by Sonoita, Fandango Tejas, Mario Garza, Kiko Villamizar, Kiya Heartwood, and The Bronze Band! [5]
Attendees included Jacob Branson (MC), Sarah Rafael Garcia, Ang Garcia.
Those indicating attendance on Wherevent included Elizabeth Kay Walker, Bella Novella, Magda Lena, Diana Claitor, Ana Sofia Perez, Sarah Cheatham Somera, Jennifer May, Andrea Black, Jen Rogue, Leslie Cunningham, Andrea Zarate, Maribel Falcon, Jamie Love, Unkle Frank, Alma Buena, Shelby Alexander, Ci Rocha, Mariann Garner-Wizard, Carrie Morales, Ginger Miles, Katherine Pace, Beverly Baker Moore, Kiya Heartwood, Lilia Rosas, Cassandra Johnson, Olimpia Nuth, Devon Malick, Claudia Zapata, Monica A. Guzman, Bernice Hecker, Raven Pena, Anne Lewis, Michelle Mejia, Emma Mutrux, Joanna Saucedo, Nicole Licea, Marielle Septien, Alice Embree, Diana Gomez, Juanita Spears, Sophia Nachalo, Rocío Villalobos, Joanna Rabiger, Stacy Guidry, Fotografia Caldosa, Kate Layton, Hallie Boas, Danielle King, Vanessa Ramos, Pamela Larson, Monica Teresa Ortiz, Michelle Ramirez, Annaliese Krumnow, Marisa Perales, Robin Lane, Dawnielle Castledine, Cristina Parker, Kathryn Baker, Lisa Hernandez, Margaret Peace, Paige Managiere, Daisy Fran Clark, Seth Hutchinson, Adrian Orozco, Michael King, Ricky Martinez, Peter Sea, Marshall Bennett, Matthew Wackerle, Gilbert Cortez Rivera, Jacob Branson, Mukund Rathi, Gregorio Casar, Carl Webb, Librado Almanza, Kam Ran, Roan Boucher, Juan Belman, Mark McKim, Crayvon Corpening, Dave Cortez, Lindsay J. Porter, Ray Reece, Alex Befort, Antonio Cadarço Marques, Joe Cooper, Richard Swafford, Mike Corwin, Zach Guerinot, Joe Rocha, Tracey Schulz, Thorne Dreyer, Braden Latham-Jones, Juan A. Izaguirre.[6]
References