Lindsey Smith
From KeyWiki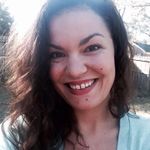 Lindsey A. Smith was in 2015, the Memphis contact for Progressive Student Alliance.[1]
She is a junior-ish at the University of Memphis in Memphis, Tennessee. She began her studies in classical clarinet performance, but after taking a long hiatus and rediscovering herself as a passionate activist and organizer, she now studies Philosophy with an intent to go to law school, with the hope that she will be able to help change this patriarchal, imperialist state in which we live. She currently fights with the Progressive Student Alliance (USAS Local 68) — alongside workers, faith groups, and community — for a living wage in Tennessee, as well as the fight against police brutality and the privatization of education, among other campaigns. Lindsey defines herself as a sexually fluid, working class woman and takes the pronouns she/her. When activating self-care, Lindsey dances with a non-profit modern dance collective, Project: Motion, and she loves to spend time in the sun with her dog and her fellow USASers.[2]
Partner of Micaela Watts.
Fed Up Student Body
Lindsey Smith January 19, 2017 near Memphis, TN ·
The Fed Up Student Body, Memphis student coalition organizing to fight the Donald Trump administration. Y'all watch out! — with Mira Patel, Sydney Renee Kesler, Terri Shemeka, Aylen Candela, Brianna Monet, Diana Azcarate, Eliza Ford and Doria Darling Jackson.
PSA student fair 2016
Memphis Progressive Student Alliance, 2016;
PSA comrades
Lindsey Smith April 25, 2017 ·
With Langston Tayloe, Julia Hiltonsmith, Eliza Ford and Sydney Renee Kesler.
Memphis Progressive Student Alliance, Lindsey Smith with Sam Cruze, and Dawn Bursi, October 2016.
2016 Memphis PSA launch
Join us for the UofM Progressive Student Alliance kick-off meeting this coming Tuesday, September 20th on the UofM Campus. It will be in Clement Hall, Room 213 at 4PM. We are THE organization on campus fighting against racism, gender oppression, and economic injustice. Join us as we unite for our first meeting and discuss the general structure of PSA, our vision, and our campaigns for the semester. The 2016 presidential election season is upon us. The time is ripe to organize, and to DUMP Donald TRUMP!
Invited Paul Morquecho, Annie Bird, Katy Ochoa, Jeshua David, Rickie Aimee, Lucas Olsen, Mia Jordan, Jonathan Capriel, Chase Baltz, Matthew Brown, Sydney Melissa, Jroc Jarvis, Josh Adams, Leslie Monique Wellman, Carly Christensen, Keedran Franklin, Allison Escobar, Kayla Marie Thomas, Jayanni Elizabeth, Ellen Uhlmann, Tailer Ransom, Lizzie Dean, Dai Williams, Wesley Morgan Paraham, Tamam Arafat, Cali Baer, Brandon C J Shaw, Charlotte Watson, |Anna CP, Chrissy Green, Mike Butler, Thomas Wayne Walker, Tom Smith, Dana Asbury, Jeffrey Lichtenstein.
Interested Carolyn Snowden Mallett, Reid Russom, Sam Cruze, Jessica Ann Buttermore, Sarah Kathryn Marshall
Attended Heather Gallandat, Lindsey Smith, Lang Ston, Ant Stone
Revolutionary Strategies to Beat the Rising Right Wing
Revolutionary Strategies to Beat the Rising Right Wing, was a nationwide conference call organized by Freedom Road Socialist Organization, Sunday October 30, 2016.
What's the nature of this right-wing threat? What has this election cycle changed about the political terrain we're fighting on? How do we need to prepare for whats coming after the election? Hear about these crucial questions from our panel of top political strategists, including Nelini Stamp, Bill Fletcher, Jr., Linda Burnham, and Sendolo Diaminah.
Those indicating they would attend, on Facebook included Lindsey Smith.[3]
Now What? Defying Trump and the Left's Way Forward
Now What? Defying Trump and the Left's Way Forward was a phone in webinar organized by Freedom Road Socialist Organization in the wake of the 2016 election.
Now what? We're all asking ourselves that question in the wake of Trump's victory. We've got urgent strategizing and work to do, together. Join Ash-Lee Woodard Henderson of the Movement for Black Lives and Freedom Road, Calvin Cheung-Miaw, Jodeen Olguin-Taylor of Mijente and WFP, Joe Schwartz of the Democratic Socialists of America, and Sendolo Diaminah of Freedom Road for a discussion of what happened, and what we should be doing to build mass defiance. And above all, how do we build the Left in this, which we know is the only solution to the crises we face?
This event will take place Tuesday November 15, 2016 at 9pm Eastern/8pm Central/6pm Pacific.
Those saying they would attend, on Facebook included Lindsey Smith .[4]
PSA - Memphis Facebook group, 2017
Progressive Student Alliance - University of Memphis Facebook group, as of March 26, 2017;
Members include Lindsey Smith, University of Memphis.
#Orlando #Pulse #solidarity
Nour Hantouli June 12, 2016
WereHereWereQueer #WeHaveNoFear #Orlando #Pulse #solidarity #solidaridad #queer #trans #lgbtq #Drus #lesbian #bar — with Natalya Kelley, Sammy Snacks, Sy Godwin, Jesse James Davis, Matthew Trisler, Lisa Michaels, Lindsey A Saliva and Thomas Wayne Walker at Dru's Place.
USAS Memphis
Lindsey Smith February 20, 2015 near Knoxville, TN ·
Memphis showin' out at the USAS National Conference! #Knoxville2015 — with Tamam Arafat, Sarah Insch, Razzan Hazem and Alex Uhlmann.
Female comrades and friends
Thomas Wayne Walker March 8, 2018 · Memphis, TN · Lisa Yopp, Bonnie Berrong, Charlene Walker, Katie Haworth, Karly Safar, Anne Barnett, Melanie Barron, Jean Padgett, Jessica Carmichael, Jessica Walker Kim Yopp, Kelly Yopp, Becky Dunlap, Jessica Hruz, Becky Hruz, Alex Hruz, Heather Dockins Lamonya Davis, Larissa Hunt, Jasmine Wallace, Bingham Graves, Aimee Boer, Sandy Hicks, Earnestine Jenkins, Diana Moyer, Jayanni Webster, Cassie Watters, Janet Miles, Thelma Jean Rimmer, KB Brower, Kim Hinchey, Doris Conley Brooks, Jessica Buttermore, Lindsey Smith, Ruba Nuwayhid, Angie Navratil, Jennifer Hayes, Ash-Lee Henderson, Juliet Ucelli, Ashley Underwood, Dana Asbury, Victoria Ledbetter, Amanda Robertson, Ashley Susong, Elly Leary, Mary Jo Connelly, Kim Diehl, Andrea Morales, Emilie Bowman, Tami Sawyer, Anne Smith, Rachel Knox, Anjie Ash, Elizabeth Owen, Dana Smith, Amira Al-Dasouqui, Whitney Maxey, Mischa Nyberg, Lindsey Hill / a personal history with women who held me hold me down held me hold me up taught me teach me loved me love me & a lot more too but like a pig i left you off the list - women hold up half the sky, and i'm confident, cause the sky's in your hands
References