LaDonna Harris
Jump to navigation
Jump to search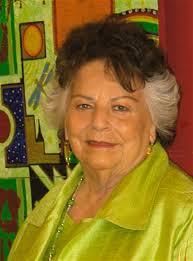 Template:TOCnestleft LaDonna Harriswas married to Senator Fred Harris.
Background
Harris was raised in Indian country on a farm near the small town of Walters, Oklahoma during the Great Depression by her maternal grandparents. Harris began her public service as the wife of U.S. Senator, Fred Harris. She was the first Senator's wife to testify before a Congressional committee. She was instrumental in the return of the Taos Blue Lake to the people of Taos Pueblo and to the Menominee Tribe in regaining their federal recognition.
Harris has raised three children: Kathryn Tijerina, New Mexico Director of External Affairs for the University of Phoenix; Byron Harris is a technician in television production in Los Angeles; and Laura Harris works with her mother as the Executive Director at Americans for Indian Opportunity. Harris has grandson, Sam Fred Goodhope.
Activism
LaDonna Harris, President of Americans for Indian Opportunity, has devoted her life to "building coalitions that create change". She has been a consistent and ardent advocate on behalf of Tribal America. In addition, she continues her activism in the areas of civil rights, environmental protection, the women's movement and world peace.
In the 1960's, she founded Oklahomans for Indian Opportunity to find ways to reverse the "stifling socio-economic conditions that impact Indian communities." From the 1970's to the present, she has presided over Americans for Indian Opportunity which catalyzes and facilitates culturally appropriate initiatives that enrich the lives of Indigenous peoples. Harris also help to found some of today's leading national Indian organizations including the National Indian Housing Council, Council of Energy Resource Tribes, National Tribal Environmental Council, and National Indian Business Association.
In 1994, Vice President Al Gore recognized Harris as a leader in the area of telecommunications in his remarks at the White House Tribal Summit and then Secretary of Commerce Ron Brown appointed her to the Advisory Council on the National Information Infrastructure. In addition, she was appointed to the following Presidential Commissions: National Council on Indian Opportunity (Johnson); White House Fellows Commission (Nixon); U.S. Commission on the Observance of International Women's Year (Ford); Commission on Mental Health (Carter); and she represented the United States on the United Nations Education, Science and Culture Organization (UNESCO) (Carter).
Influence
As a national leader, Harris has influenced the agendas of the civil rights, feminist, environmental and world peace movements. She was a founding member of Common Cause and the National Urban Coalition and is an ardent spokesperson against "poverty and social injustice". As an advocate for women's rights, she was a founder of the National Women's Political Caucus. In 1980, as the Vice Presidential nominee on the Citizens Party ticket with Barry Commoner, Harris firmly added environmental issues to that and future presidential campaigns. Her influence now reaches to the international community to promote peace as well. She was an original member of Global Tomorrow Coalition, the U.S. Representative to the OAS Inter-American Indigenous Institute.
During her career, she has served on many national boards: Girl Scouts USA; Independent Sector; Council on Foundations; National Organization of Women; National Urban League; Save the Children Federation; the National Committee Against Discrimination in Housing, and the Overseas Development Corporation. Boards which she currently serves on include the Advancement of Maori Opportunity, National Senior Citizens Law Center and Think New Mexico. She also serves on the following advisory boards: the National Museum of the American Indian; American Civil Liberties Union; National Institute for Women of Color; and the Delphi International Group.
Nuclear Weapons Freeze Campaign
Circa early 1980s, LaDonna Harris was an endorser of a US-Soviet Nuclear Weapons Freeze petition circulated by the Nuclear Weapons Freeze Campaign, National Clearinghouse, based in St. Louis, Missouri.
Women for a Meaningful Summit
In 1989 LaDonna Harris served on the Board of Directors of Women for a Meaningful Summit.
Rally Against Medicare Cuts
April 22, 2014 · This note from our friends at NMARA about proposed cuts to Medicaid in the conservative budget before Congress:
Once again, the U.S. House of Representatives has passed a budget that would turn Medicare into "coupon-care." Congresswoman Lujan Grisham, the National Committee to Preserve Social Security and Medicare, organization partners and local residents who depend upon Medicare will speak out about the effect these cuts would have on them and on communities in New Mexico.
WHO:
WHEN: Thursday, April 24th at 11:30 A.M.
WHERE: AFSCME Hall Council 18, 1202 Pennsylvania St. NE Albuquerque.
Deb Haaland connection
References