Kim Bobo
Jump to navigation
Jump to search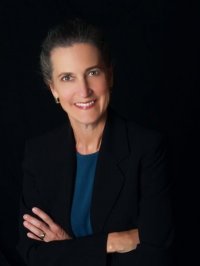 Template:TOCnestleft Kim Bobo is the Executive director at Virginia Interfaith Center for Public Policy, Richmond, Virginia,
She was the the Executive Director and founder of Interfaith Worker Justice, the nation's "largest network of people of faith engaging in local and national actions to improve wages, benefits and conditions for workers, especially those in the low-wage economy." She was named one of Utne Reader's "50 Visionaries Who Are Changing Your World" in 2009.
The organization supports a network of 50 religion-labor groups, 20 workers centers and five student chapters. It creates dozens of congregational resources on economic justice, coordinates the national Labor in the Pulpits program that places labor speakers in congregations over Labor Day weekend, and mobilizes people of faith on national campaigns and public policy issues, such as the Employee Free Choice Act and wage theft.
Prior to Interfaith Worker Justice, Kim Bobo was a trainer for the Midwest Academy, and Director of Organizing for Bread for the World. She writes a column for the online magazine Religion Dispatches. She is co-author of Organizing for Social Change, the best-selling organizing manual in the country, and the author of Wage Theft in America: Why Millions of Working Americans Are Not Getting Paid - And What We Can Do About It, the "first and only book to document the wage theft crisis in the nation and propose practical solutions for addressing it."
Kim Bobo is the Choir Director at Good News Community Church, a multicultural congregation in the Rogers Park neighborhood of Chicago. Kim and her husband, Stephen Coats, have twin teenage sons, Eric and Benjamin.[1]
Arise Chicago
Arise Chicago, formerly Chicago Interfaith Committee on Worker Issues, was founded by Monsignor Jack Egan, Rabbi Robert Marx, United Methodist Bishop Jesse DeWitt and Kim Bobo in 1991.[2]
With knowledge that the basic tenets of all faith traditions support the rights of workers, Arise Chicago organizes the religious community to bring about just resolutions to workplace injustice.
When workers wish to form a union, they are often met with intimidation and harassment. Arise Chicago organizes religious leaders through its Faith and Labor Solidarity program to support workers seeking unionization.
Project Vote! Chicago Coalition
As of May 11, 1992, Kim Bobo of Midwest Academy had attended the founding meeting of Project Vote! Chicago Coalition, but had not been asked to fully commit until the next meeting.[3]
Interfaith Worker Justice
Interfaith Worker Justice was founded in 1996 with the mission of "engaging the religious community in low-wage worker campaigns and rebuilding partnerships with the labor movement."
Kim Bobo, IWJ Executive Director, founded the organization using her bedroom as an office and a $5,000 bequest left to her by her grandmother as the initial budget. Despite these humble origins, she had mighty helpers as part of her original Board of Directors. This founding group included Rabbi Robert Marx, Bishop Jesse DeWitt, Monsignor George Higgins, Monsignor Jack Egan, Rev. James Lawson, Rev. Joseph Lowery, Rev. Michael Rouse, Rev. Addie Wyatt, Rev. Dr. Paul Sherry, Bishop Howard J. Hubbard, Monsignor Phil Murnion, Rev. Wayne Stumme, Bishop James Malone, Sr. Nancy Sylvester, Rev. Jim Sessions, Ms. Evely Laser-Shlensky, Mr. Thomas Shellabarger and Mr. J. Chris Sanders.
In just eleven years, IWJ has organized a national network of more than 70 interfaith committees, workers' centers and student groups, making it the leading national organization working to strengthen the religious community's involvement in issues of workplace justice.[4]
Debs Dinner
The Chicago Democratic Socialists of America organized 2001 Debs - Thomas - Harrington Dinner was held Friday, May 4th at the Holiday Inn Mart Plaza in Chicago. The honorees were Kim Bobo and Henry Bayer. The featured speaker was Miguel del Valle. The MC for the evening was Carole Travis[5].
DSA forum
In October, 2008 Chicago Democratic Socialists of America , with In These Times, sponsored a panel discussion featuring Bill Fletcher, Jr. (Solidarity Divided); Richard Berg, new president, Teamsters Local 743; David Moberg, senior editor, In These Times; and moderator Kim Bobo, executive director, Interfaith Worker Justice.[6]
Atlanta DSA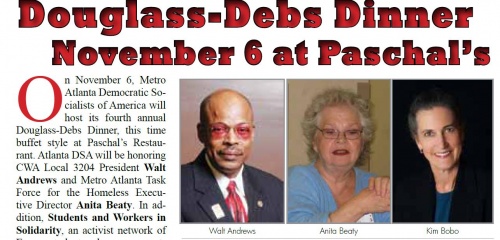 "Real World Labor"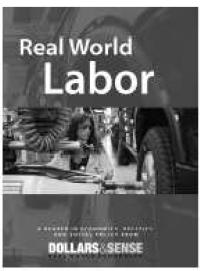 In August 2009 Dollars & Sense, produced an anthology entitled "Real World Labor", edited by Immanuel Ness, Amy Offner and Chris Sturr and the Dollars & Sense Collective.
Contributors included David Bacon, Kim Bobo, Aviva Chomsky, Steve Early, Bill Fletcher, Jr., Staughton Lynd, Arthur MacEwan, John Miller, Frances Fox Piven, Robert Pollin, Jane Slaughter.[7]
2010 Debs-Thomas-Harrington Dinner
The 2010 Chicago Democratic Socialists of America Debs-Thomas-Harrington Dinner gathered together people representing Chicago's legal, labor, liberal, and left communities to honor the People's Law Office and the United Electrical Workers' Western Regional President Carl Rosen, with author William Greider as featured speaker and Kim Bobo as master of ceremonies.[8]
Retail Justice Alliance Steering Committee
As of 2015 the Retail Justice Alliance Steering Committee included;[9]
Comrades
Kim Bobo October 23, 2018 ·
With Kim Zalent, Robin Potter, Anne Hallett and Ingrid Christiansen.
References