Katrina vanden Heuvel
From KeyWiki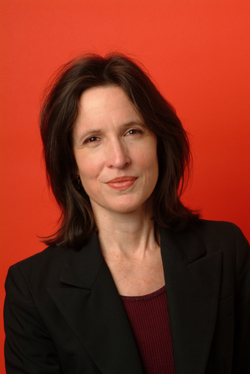 Katrina vanden Heuvel has been editor of The Nation magazine since 1995. She has received awards from The Liberty Hill Foundation, The Correctional Association and The Association for American-Russian Women. She serves on the board of Brave New Films.
Katrina vanden Heuvel is the co-editor of Taking Back America – And Taking Down The Radical Right (2004) and most recently of Meltdown: How Greed and Corruption Shattered Our Financial System and How We Can Recover.
She is a frequent contributor to MSNBC, CNN and ABC's This Week. Her blog for at TheNation.com is "Editors Cut."
Katrina vanden Heuvel is a member[1]of the Board of Trustees of the Institute for Policy Studies. Editor and Publisher, The Nation.
As of March 2009, she was also serving on the board of Institute for America's Future.
She is a summa cum laude graduate of Princeton University, and she lives in New York City with her husband and daughter.[2]
Writing
Katrina vanden Heuvel is the co-editor of Taking Back America—And Taking Down the Radical Right (Nation Books, 2004) and, most recently, editor of The Dictionary of Republicanisms (NationBooks, 2005)
She is also co-editor (with Stephen F. Cohen) of Voices of Glasnost: Interviews with Gorbachev's Reformers (Norton, 1989) and editor of The Nation: 1865-1990, and the collection A Just Response: The Nation on Terrorism, Democracy and September 11, 2001.
She is a frequent commentator on American and international politics on MSNBC, CNN and PBS. Her articles have appeared in the Washington Post, the Los Angeles Times, the New York Times and the Boston Globe.
Her weblog for thenation.com is "Editor's Cut."[3]
Awards
She is a recipient of Planned Parenthood's Maggie Award for her article "Right-to-Lifers Hit Russia." The special issue she conceived and edited, "Gorbachev's Soviet Union," was awarded New York University's 1988 Olive Branch Award. Vanden Heuvel was also co-editor of Vyi i Myi, a Russian-language feminist newsletter.
She has received awards for public service from numerous groups, including the Liberty Hill Foundation, The Correctional Association and the Association for American-Russian Women. In 2003, she received the New York Civil Liberties Union's Callaway Prize for the Defense of the Right of Privacy. She is also the recipient of The American-Arab Anti-discrimination Committee's 2003 "Voices of Peace" award.[4]
Affiliations
Vanden Heuvel is a member of The Council on Foreign Relations, and she also serves on the board of The Institute for Women's Policy Research, The Institute for Policy Studies, The World Policy Institute, The Correctional Association of New York and The Franklin and Eleanor Roosevelt Institute.[5]
Brave New Films Board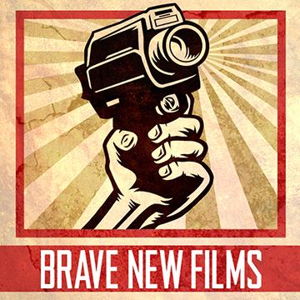 Katrina vanden Heuvel was listed on the Board[6] of Brave New Films as of January 26 2018.
Soros connection
On November 29, 2006 Open Society Institute held a roundtable discussion entitled "How Do Progressives Connect Ideas to Action?"
Individuals and organizations with similarly progressive goals often dilute their power by working alone or even working at cross-purposes. As Americans who are politically left of center move forward, questions of infrastructure, communication, and collaboration are particularly important.
Participants included several key leaders of the "progressive" movement[7];
The Nation Institute
Vanden Heuvel is a member of The Nation Institute's Board of Trustees, as of March 26, 2010.[8]
The 'Principled Left' Obama Needs
On August 15, 2010, vanden Heuvel wrote an article for the Washingtonpost.com, entitled "The 'Principled Left' Obama Needs".[9]
When Barack Obama embarked on what most political insiders saw as an audacious campaign for the presidency, the question was whether a newly-elected senator from Illinois could entice Democrats to consider a contender other than a former first lady who proposed to be the first woman president and a former nominee for vice president who was saying important things about the growing economic divide in America. What ultimately won him the Democratic nomination in 2008 was a decision by the principled left—professional and amateur—that the one leading candidate who had expressed blunt opposition to the war in Iraq before it began had shown better judgment than Hillary Clinton or John Edwards.
So it was that an exercise in political purism by the broad left put Obama on the path to the presidency. Now that Obama is president, however, his press secretary derides the "professional left" for being too pure in its demands on the White House. In point of fact, Robert Gibbs is wrong; at the most critical point in President Obama's tenure so far—when Congress was deciding how to vote on a health-care bill that Republicans predicted would be his "Waterloo"—the most left-wing members of Congress and their allies (professional and amateur) across America rallied to support a measure that was deeply disappointing to many of them....
It is staggeringly simplistic for Gibbs to blame the "professional left" for the slew of troubles this White House currently confronts as much as seems to have. The left isn't responsible for the administration's insufficient response to the economic and social challenges the financial crisis has posed. The left isn't responsible for a dysfunctional system that allows the minority party to obstruct with impunity—and special interests and big corporate money to dictate legislative policy. Nor is the left responsible for the fact that a majority of Americans no longer believe the Afghanistan war is worth fighting.
As historian Michael Kazin likes to say, "If the left were not somewhat unhappy with Barack Obama, it would not be much of a left." Maybe Gibbs needs a history lesson on the relationship of the left to presidential administrations. Both FDR and LBJ, for example, had to respond to insurgencies on their left—labor and civil-rights movements—and in so doing were pushed to adopt bold progressive reforms.
Of course, these are different times, for America and its left. Ruth Marcus makes a credible point when she suggests that some on the left blame Obama for the failure to enact sweeping transformative reforms in less than two years. Blaming Obama is simplistic. After all, didn't the left—old and new—typically use a power structure analysis to explain the limits of democracy in the U.S.? How is it, then, that it hoped Obama would override all that, and do so in less than two years?
The left I know and am a part of is not some monolithic entity. There are debates and divisions. I am of the school that believes the system is rigged against progressive change, and that great periods of change—the New Deal and the Great Society—took place after years of effort and many setbacks. I also believe that we on the left need to be as clear-eyed, tough and pragmatic about Obama as he and his team are about us. Playing what I call the betrayal sweepstakes—a ceaseless denunciation of the administration's failures and missteps—doesn't get us very far. It promotes disappointment, disempowerment and despair, which is just what our adversaries on the right seek.
As someone who would like to see Obama's presidency succeed, I think he needs a left that engages in the same blending of principle and pragmatism that convinced progressive Democrats to choose him over Clinton and Edwards. The history of progressive change in our country leads me to believe that the left would be wise to avoid falling into either of two extremes—reflexively defensive or reflexively critical.
In the last 18 months, the left has learned the hard way that it needs to be more independent of the White House to realize the change we're seeking. There's now more energy being devoted to organizing, less to complaining. There is savvy organizing underway around specific issues—corporate power, filibuster reform, Medicare-for-all at the state level, stronger consumer protection—and the development of active, broad-based coalitions around those reforms that, as our history teaches us, is pretty much the only way things change in our system.
Roosevelt Institute
In 2010 Katrina vanden Heuvel sat on the National Advisory Board of the Roosevelt Institute. The namesakes of the Institute are Franklin and Eleanor Roosevelt. Historical leaders of the Progressive movement.[10]
Serving as advisors to the Roosevelt Institute are:[11]
The Roosevelt Institute works closely with many progressive political and educational organizations to encourage public debate, promote sound public policy and involve students in the civic life of their communities. In addition, they are supportive of the efforts of a wide range of groups involved in similar progressive causes. Partners include:[12]
Take Back the American Dream Conference 2011
Katrina vanden Heuvel was one of the 158 speakers who addressed the Take Back the American Dream Conference 2011 . The Conference was hosted by the Institute for Policy Studies, and Democratic Socialists of America dominated Campaign for America's Future, [13]
Secret Meeting/Progressive Agenda
New York City Mayor Bill de Blasio held a closed-door meeting at his mayoral residence on April 2, 2015, to create the Progressive version of the 1994 Republican "Contract with America." De Blasio called his update the "Progressive Agenda" and its stated purpose was to address "income inequality" in the U.S. A dozen far-left leaders attended the closed-door meeting, including George Soros' son Jonathan Soros. Jonathan claims to support removing money from politics, yet hypocritically serves on several boards at the Open Society Foundation (OSF). OSF has given more than $550 million to liberal organizations. Other liberal leaders at the April 2 meeting were Katrina vanden Heuvel of The Nation, "disgraced" former Obama advisor and 9/11 Truther Van Jones, Marian Wright Edelman, and liberal economist Joseph Stiglitz. In an April 6 interview on MSNBC's Morning Joe, de Blasio confirmed that key elements of the Progressive Agenda included: a progressive tax (driven by the Buffett Rule -- which argues that wealthier individuals should have to pay higher taxes), universal free pre-kindergarten, and a $15 minimum wage. De Blasio said the full Agenda would be unveiled at the May 12 event in Washington, D.C. [14]
According to Rolling Stone, other attendees included Sherrod Brown, the populist senator from Ohio, and Connecticut Gov. Dannel Malloy. The novelist Toni Morrison showed up, delighting de Blasio and McCray. Other attendees included Arizona Congressman Raúl Grijalva, chair of the House Progressive Caucus.][15]
"Progressive Agenda"
Signers of New York City Mayor Bill de Blasio's May 12, 2015 launched The Progressive Agenda to Combat Income Inequality included Katrina vanden Heuvel, The Nation.[16]
Washington The Nation event
External links
References