Karen Marie Gibson
From KeyWiki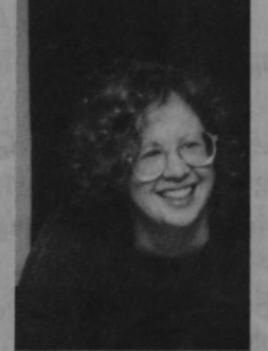 Karen Marie Gibson
DSA Youth Section
In 1991, Karen Marie Gibson was elected as an At Large member of the Democratic Socialists of America, Youth Section Coordinating Committee (SUNY Genesco grad.).[1]
Socialist Scholars Conference
Jeff Lacher and Karen Marie Gibson of the DSA Youth Section, J. Hughes, Democratic Socialists of America and Shari Ellis were speakers on the Facets of Student & Youth Politics panel sponsored by DSA Youth Section at the Tenth Annual Socialist Scholars Conference. The conference was held April 24-26, 1992 at the Borough of Manhattan Community College, New York City[2]
"Good politics"
In 1993 DSA Youth Section Co- Chair Karen Marie Gibson worked for the Service Employees International Union District 1199, the health care workers union. "Because I'm in DSA, they knew I had good politics, so they hired me," she says. Gibson,who was active in the chapter at the State University of New York at Geneseo, had no previous experience with unions, but became interested in the labor movement through DSA.[3]
DSA
In 1994, Gibson was a member of the Democratic Socialists of America Steering Committee.[4]
Gibson of at-large New York DSA was elected to the Democratic Socialists of America National Political Committee, at the November 1997 DSA National Convention in Columbus Ohio.[5]
References