Joss Debreceny
From KeyWiki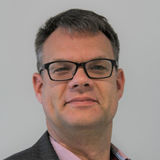 Joss Debreceny is Chief Advisor Education Workforce. Wellington Region, New Zealand. Worked at Green Party of Aotearoa New Zealand.
In 2006 Joss Debreceny was TVNZ's newly appointed publicity manager. From a "Public Relations" family (his father Peter Debreceny worked for the Labour Party in the '70s).
Immediately before joining TVNZ, Debreceny worked for a well known PR firm who described him thus "Joss has nearly 10 years' experience in communications and public relations. He has worked at a strategic and tactical level with a number of major clients and has strong brand, internal communications and issues management experience. Existing and previous clients include Borland, InFocus, Vodafone, Polycom, ANZ Bank, Frucor and Goodman Fielder…Joss has worked for the Ministry for the Environment, the ANZ Bank and national non-government organisations. Joss holds a Postgraduate Diploma in Communications, and a Bachelor and Masters of Arts. He is an accredited member of the Public Relations Institute of New Zealand."
Education
Studied at University of Otago
Went to Selwyn College
The Green Party has been hit by more turmoil after its political director resigned with just weeks to go until the election.
The resignation of communications specialist Joss Debreceny follows the departure of the party's chief of staff Deborah Morris-Travers, although she will keep working for the Greens on a special anti-poverty project.
Resignation
August 2017, the Green Party is in a fight for survival after Metiria Turei's resignation as co-leader this month. She came under growing pressure after she admitted historical offending while on the benefit 20 years ago.
Green MPs Kennedy Graham and David Clendon earlier announced they were withdrawing from the party list in protest at Turei staying on as co-leader.
James Shaw will now lead the party into the September 23 election.
Shaw said he had reluctantly accepted Debreceny's resignation.
"Joss has given tireless, loyal support and made an important contribution to the Green cause, and I am deeply grateful for that."
Shaw said Morris-Travers' move out of the chief-of-staff role was to take up a "special projects" role, including providing policy advice on ending poverty in New Zealand.
"We are keen to utilise Deborah's expertise on the rights of children, as well as tapping into her past experience as a member of Parliament," Shaw said.
"Joss and Deborah are superb operators. As these changes are operational issues it would be inappropriate to make any further comment."
Tory Whanau has been appointed acting chief of staff.[1]
Morris-Travers was appointed chief of staff in May last year. She was an MP from 1996 to 1999, first with NZ First and then as an independent. She was a minister in the National Party-NZ First coalition.
Debreceny was also appointed in May last year, having previously worked in communications in both the public and private sector.
DSP
In July 1992, Matt McCarten was a guest speaker at the Democratic Socialist Party's Resistance conference along with Joss Debreceny in Melbourne, Australia.[2]
Debreceny spoke about the student left in NZ.
Greetings were sent to the conference from the African National Congress, the Communist Party of Cuba and the Indonesian Youth Front.
Student activism
A Selwyn College old boy, Debreceny was educated at the University of Otago, from 1988 to 1995.
In September 1991, Debreceny was listed in the Communist Party's, "Peoples Voice" as a contact for the Dunedin Day of Action Committee, part of nationwide anti-National Government campaign.
The same year he was involved in a protest with John Moore and Felix Geiringer, against National Party Cabinet Minister, Bill Birch's visit to the Otago Campus. Geiringer, threw himself under Birch's car and was lucky to escape serious injury. All three students had links to the Otago University Progressive Left Club.
In Easter 1993, radicals, many with links to the old Workers Communist League, held a "Peace, Power and Politics" conference in Wellington.
Arising from the conference was the "Aotearoa Youth Network". Consisting mainly of students, the main component of AYN were neo Maoist members of the Auckland University Radical Society. Debreceny became Dunedin contact for the network and was the first editor of their national newsletter.
Debreceny was Dunedin contact in AYN newsletter number 4 for a nationwide anti National government publicity campaign.
The same year, Debreceny joined the National Organising Group for the "Peoples Assembly/Building Our own Futures" project. Other "NOG" members included former Workers Communist League members, Sue Bradford and Quentin Jukes as well as AYN and Auckland University Radical Society leader, Alistair Shaw.
In March 1994, Debreceny was arrested, with eleven others (including Sue Bradford and Quentin Jukes) for trespass, during a protest at the Reserve Bank in Wellington.
In late '95 Debreceny quit as editor of the AYN Mag, to take up a position as campaigns co-ordinator for the NZ University Students Association in Wellington.
In 1996 Debreceny took part in the Great Student Bus Trip to Wellington, a nationwide campaign against student fees.
In 1997, he addressed the "Activism in Aoteoroa Workshops" on….."activism".
Post student activism
In 1998 Debreceny was co-ordinator of the Wellington Peoples Resource Centre. Founded in 1992, the centre was a hotbed of radicalism. Its first co-ordinator was former long time Workers Communist League member Dale Little.
In the early '00s, Debreceny, was a contact for the Aotearoa Non Governmental Organisations Association, an umbrella group of mainly leftist NGOs. Even Michael Cullen described one of their reports as "Alliance Party propaganda".
Building Our Own Futures and former Workers Communist League activist, Robert Reid, chaired ANGOA in 1995 and Sue Bradford has been a long time member of its national co-ordinating committee.
By 2002 Debreceny was Communications advisor for the Ministry of the Environment.
People's Network
Individuals contributing to the People's Network's Common Ground included Azziz Choudry , Don Borrie , Don Ross (leader of the Organisation for Marxist Unity), Paul Maunder, Jim Delahunty, Ben Nathan , Moana Cole, Murray Horton leader of CAFCA), Madeleine Burdon (formerly in the Maoist controlled, Working Womens Alliance) Oliver Hoffman (Green Party), Alistair Shaw, David Fleming, Cybele Locke, Lisa Beech, Steven Collett, Joss Debreceny and Kyle Matthews -all Aotearoa Youth Network, David Small (ex Canterbury University Progressives Club), Tauni Sinclair (planned to visit Cuba in January 1997), Noeleen Landrigan, Kevin McBride, Jim Consedine, Jeff Drane, Josie Lander, Peter Healey (all Catholic activists, priests or nuns), Sue Bradford, Bill Bradford, Robert Reid and Maxine Gay (all former members of the Workers Communist League).
AYN
In the early 1990s Joss Debreceny was a leading member of the Aotearoa Youth Network.
References