Joseph Flores
Jump to navigation
Jump to search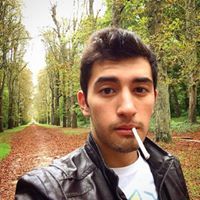 Template:TOCnestleft Joseph Atlas Flores is a student at the University of Texas, Austin. He is close to the Progressive Student Organization. He is from San Antonio.
"Toxicity of Fraternity Culture"
The Progressive Student Organization (PSO), which unites members of various progressive groups at UT, hosted the open panel discussion May 2015, discussing fraternities "Toxicity of Fraternity Culture". Ana Hernandez, Latin American studies senior and member of PSO, said the discussion aimed to provide a safe space to talk about sensitive topics, including racism and rape, and give a voice to marginalized groups, such as women and minorities.
Students from various majors and backgrounds contributed their personal experiences and opinions to the discussion.
Joseph Flores, international relations and global studies junior, said he thinks finding community in a fraternity is not bad, but fraternities are in a position of power to oppress other groups.
"There's nothing inherently wrong with finding solidarity with those of a similar race or gender, but problems arise when a group that is empowered — such as a fraternity — exists within a patriarchy that facilitates degrading women," Flores said.
The discussion also addressed the perception that fraternities tend to be exclusive and focus on certain racial and socioeconomic groups rather than others. English junior Frances Molina said she thinks there is a binary within fraternity culture that disenfranchises certain groups.
"Whenever there is a binary — two groups that are held comparatively — one group is empowered to make decisions for how the other group is viewed and how that group interacts with the world," Molina said. "I have a general feeling of unease concerning the sense of racism within frat culture and the lack of judiciary response to offensive incidents.".[1]
Closed Facebook group
Democratic Socialists of America - El Chuco del Norte, Closed Facebook group members, as of May 3, 2017 included Joseph Flores.[2]
Texas DSA - Red State Rising
On April 1 2018, 2017 Joseph Flores was a member of the Texas DSA - Red State Rising closed Facebook group.[3]
References