John Rummel
From KeyWiki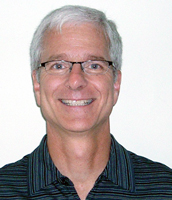 John Rummel is a leader of the Michigan Communist Party USA. Married to April Smith.
Political Affairs
In January 1995, John Rummel, New Jersey, was mentioned in the Political Affairs magazine.[1] Political Affairs is the online magazine of the Communist Party USA network and has also appeared as a monthly journal since at least the 1940's under an earlier name. The network includes the Communist Party USA, the Young Communist League and Political Affairs.
People's World personnel
As at December 2010, personnel of the Communist Party USA paper, People's World, ;[2]
Editorial Board
Bureau Chiefs and National Contibutors, Juan Lopez (N. Calif.), Rossanna Cambron (S. Calif.), Joelle Fishman (Conn.), John Bachtell (Ill.), John Rummel (Mich.), Tony Pecinovsky (Mo.), Dan Margolis (N.Y.), Rick Nagin (Ohio), Libero Della Piana, Scott Marshall, Elena Mora, Emile Schepers, Jarvis Tyner, Sam Webb
Climate March
John Rummel, Sam Webb, Marc Brodine, Climate March 2017.
References