John Randolph
Jump to navigation
Jump to search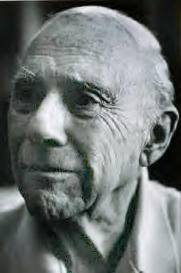 Template:TOCnestleft John Randolph was an actor and Communist Party USA member.
"A letter to Congress" on North Korea
In 1974, approximately 50 prominent, mainly Communist Party USA aligned leftists, signed a "Letter to Congress" on the situation regarding North Korea.
"For a quarter of a century the people of all Korea have needed such a peace agreement. The American People are ready for it. The People of the world deserve it. Peaceful coexistence must replace war and the threat of war. Negotiations must replace confrontation."
"Therefore, we the undersigned, concerned about the dangerous conditions in Korea earnestly appeal to you, and to all peace-minded Americans to join together in combining our reason and our political influence to secure the peaceful resolution of this problem."
The letter to Congress was in response to a March 25th, 1974 letter from the Supreme Peoples Assembly of the Democratic Peoples Republic of Korea to the United States Congress.
The signatories which included John Randolph Outstanding Screen, TV, Radio & Theater Personality, urged Congress to act on North Korea's Concerns.[1]
CES event
On June 3, 1975, Coalition for Economic Survival honored Rep. Parren Mitchell, at a banquet at the Airport Hyatt Inn, Los Angeles. Mitchell was being honored because of his Transfer Amendment - which would redirect several billion from military to social spending.
CES chair Rev. Al Dortch presided. Sharing the podium with Mitchell were William Robertson, exec secretary of the Los Angeles Federation of Labor, and Humberto Comacho of the United Electrical Workers.
Ruth Yanatta, newly elected Santa Monica councilor and CES founder, was also an honored guest.
Assemblywomen Maxine Waters also presented an award from the state legislative black caucus, to Mitchell and CES.
Honorary co-chairs of the event included Ed Asner, former US rep Yvonne Braithwaite Burke, US reps John Conyers and Ed Roybal, and actor John Randolph.[2]
We Will Make Peace Prevail!
On March 28, 1982 the New World Review organized a gala luncheon "We Will Make Peace Prevail! Disarmament Over Confrontation, Life Over Death", at the Grand Ballroom, Hotel Roosevelt, New York City. Virtually all participants were identified as Communist Party USA.
John Randolph was listed on the Committee of Sponsors.[3]
Robeson event sponsors
On May 31 1998 the Peoples Weekly World held a Paul Robeson birth centennial celebration in New York, at the Henry Winston Auditorium.
Speakers included Gus Hall, chairman of the Communist Party USA and Roger Green of the NY State Assembly.
Sponsors of the event included poet Amina Baraka, Grace T. Bassett, actress Vinie Burrows, former Peoples Voice editor Marvel Cooke, Councilmember Tom Duane, Attorney Rob Ellis, Assemblymember Roger Green, Gus Hall, Councilmember Bill Perkins, labor unionist Bobbie Rabinowitz, actor John Randolph, Pete Robinson, poet Sonia Sanchez, singer Pete Seeger, labor unionist Chris Silvera, PWW editor Tim Wheeler, New York City Coalition of Black Trade Unionists president Jim Webb and labor unionist Ira Williams.[4]
Chicago Communist Party banquet
According to the Peoples Weekly World October 3 1998, Congressman Danny K. Davis interrupted his campaign work for United States Senate candidate Carol Moseley Braun and gubernatorial candidate Glenn Poshard to present an award at the 1998 Chicago Peoples Weekly World banquet. Davis praised Communist Party USA member and Hani-Lozano Award winner Harry Gaynor's "active role in tearing city's segregated walls and working for peace".
Attendees included;
This event raised $10,000 towards keeping the Communist Party paper afloat.[5].
Rosenberg Fund for Children
In 2003 John Randolph was still listed on the Advisory Board of the Rosenberg Fund for Children[6].
References