John Miller
Jump to navigation
Jump to search
Template:TOCnestleft John Miller
Socialist Scholars Conference 1990
The Socialist Scholars Conference 1990, held September 6-8, at the Hotel Commodore, New York, included panels such as:[1]
Tax Policy: The Biggest Shell Game of All
Open Letter to Obama on Iran
In 2008 John Miller, Professor of Ecomomics, Wheaton College, Norton, MA signed an online petition "A Open Letter to Barack Obama on Iran".[2]
Fasting against "Star Wars"
In 2008, Global Network Against Weapons & Nuclear Power in Space promoted a June 22 "Global day of fasting to Stop Star Wars".
The global day of fasting to Stop Star Wars on June 22 is one important way for the public to become involved in this debate. All over the world the U.S. is dragging the "allies" into Star Wars and active resistance to the insanity of an arms race in space is growing.
Included on the "fast' list was John Miller of Blue Hill, Maine.[3]
"Real World Labor"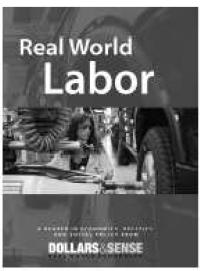 In August 2009 Dollars & Sense, produced an anthology entitled "Real World Labor", edited by Immanuel Ness, Amy Offner and Chris Sturr and the Dollars & Sense Collective.
Contributors included David Bacon, Kim Bobo, Aviva Chomsky, Steve Early, Bill Fletcher, Jr., Staughton Lynd, Arthur MacEwan, John Miller, Frances Fox Piven, Robert Pollin, Jane Slaughter.[4]
Metro DC DSA Public Facbook group
Members of the Metro DC Democratic Socialists of America, public Facebook group, as of March 12, 2017 included John Miller.[5]
Public Facebook group
Members of the Olympia Democratic Socialists of America public Facebook group, as of June 7, 2018 included John Miller;[6]
References