John Milam
Jump to navigation
Jump to search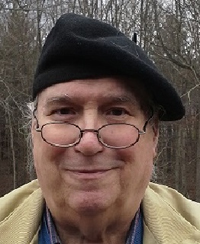 Template:TOCnestleft John Milam has been an activist most of his adult life in unions, community action groups and anti-war groups. He worked as an organizer and servicing staff representative at District 50, UMWA, which later merged with the United Steelworkers. As a Steelworker, he became a Key Staff Rep. for Area 1 (Wheeling-Steubenville) of the old USWA District 23. Milam writes on issues and events that affect miners and steelworkers for Peoplesworld.org.[1]
Education
Studied Law at Northwestern Calif. Univ. Law School
Studied Poli Sci. & Hist. (dual minors) at West Liberty University
Studied Same as MSU above at Beckley College
Studied Same as Above at Mountain State University
Studied Intermediate Russian at Graduate School USA
Studied Intermediate Russian at U.S.D.A. Grad. Sch. (Wash., DC)
Studied Russian (language) at U.S. Army Lang. School (Monterey, CA)
Career
Former Arlington Hall Station, ASA at United States Army
What's race got to do with it?
"What's race got to do with it? Class, ethnicity and conflict in an evolving U.S. nation"
Sunday 15 February 2015, 20:00, Organized by : Communist Party USA
Join us for a Sunday evening discussion of Lenin's analysis of nations and national oppression and their applicability to 21st century America. Joe Sims will facilitate.
Those indicating they would attend on Wherevent include Dee Myles, Casey Doyle, Michelle Kern, Keri Rautenkranz Barbara Russum, Christian L. Wade, Athena Matyear, Emily Nashoba Dykes, Abby Liz, Betty Smith, Kelly Sinclair, Kathleen Casey, Chris Reynolds, Charles Brown, Josh Leclair, Roberto J. Mercado, Emile Schepers, Christopher D. Sims, Abdol H. Banaei, Zachary Clereigh, David Bender, Earchiel Johnson, Dan Power, Ahmad Budi, Adam R. Raven, Kyle Ritzinger, John Milam, Estevan Nembhard, Adrian Felty Ken Heard, Jordan Stepleton, Badreldin Elfaisal, Daniel Sankey, Hasan İncedere, Armando Ramirez, Chris Elliott, Larry Burks II . [2]
East Central Ohio [ECO] CPUSA Club
East Central Ohio [ECO] CPUSA Club Closed Facebook Group, accessed June 21, 2017;
CPUSA-OH is a club of CPUSA, YCL, and progressive supporters located in the eastern part of central Ohio (extending from the Ohio River, westward to near Zanesville, north to near New Philadelphia, and south to the Marietta area.[3]
Admin
Members
National Party Building Conference
National Party Building Conference Hosted by Communist Party USA and People's World.
Saturday, November 11, 2017 at 12 PM – 6 PM EST
Join Communist Party activists and members in a national conference. You can register here https://tinyurl.com/ycdouk3y
The conference will take place November 11th to 12th to plan our work in the fight against the Trump Administration and its white supremacist ruling class backers. Find information here about how to participate. http://www.cpusa.org/2017-national-party-building-conference-resist-organize-vote-grow/
The conference will be streamed from Chicago to regional meetings in New Haven, Los Angeles, and Orlando. Whether you're on the East Coast, West Coast, in the MIdwest or the South, you'll be able to participate.[4]
Those invited on Facebook included John Milam.
References