John McDonough
From KeyWiki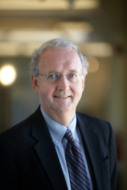 John E. McDonough is a professor of public health practice at the Harvard School of Public Health and director of the new HSPH Center for Public Health Leadership. Most recently, he was the Joan H. Tisch Distinguished Fellow in Public Health at Hunter College in New York City. Between 2008 and 2010, he served as a Senior Advisor on National Health Reform to the U.S. Senate Committee on Health, Education, Labor and Pensions.
Between 2003 and 2008, he served as Executive Director of Health Care For All, Massachusetts' leading consumer health advocacy organization, where he played a key role in passage and implementation of the 2006 Massachusetts health reform law. From 1998 through 2003, he was an Associate Professor at the Heller School at Brandeis University. From 1985 to 1997, he served as a member of the Massachusetts House of Representatives where he co-chaired the Joint Committee on Health Care.
He lives in Brookline with his wife, Janice Furlong.[1]
Writing
McDonough's articles have appeared in Health Affairs, the New England Journal of Medicine and other journals. He has written three books, Inside National Health Reform, published in September 2011 by the University of California Press and the Milbank Fund, Experiencing Politics: A Legislator's Stories of Government and Health Care by the University of California Press and the Milbank Fund in 2000, and Interests, Ideas, and Deregulation: The Fate of Hospital Rate Setting by the University of Michigan Press in 1998.[2]
Education
McDonough received a doctorate in public health in 1996 from the School of Public Health at the University of Michigan and a master's in public administration from the John F. Kennedy School of Government at Harvard in 1990.[3]
"Community organizer"
Writing in the Huffington Post of September 8, 2008, in an article entitled "From Organizer To Elected Official" Democratic Socialists of America member Peter Dreier listed several former US politicians who had begun their careers as "community organizers". They were late Senator Paul Wellstone of Minnesota, the late Ed Roybal (California's first Latino member of Congress, elected in 1963), former mayors Tom Murphy of Pittsburgh and Andrew Young of Atlanta, Bev Stein, former chair of Multnomah County in greater Portland, Oregon, former Connecticut Secretary of State Miles Rapoport, former state legislators Gonzalo Barrientos of Texas and John McDonough of Massachusetts, and the late Sally Shipman, an Austin City Council member. [4]
Boston DSA
In 2001, Former Boston Democratic Socialists of America Chair, John McDonough, an health care policy at Brandeis, wrote a book on his adventures in the legislature as a Boston State Rep, Experiencing Politics: A Legislator's Stories of Government and Healthcare. [5]
Which Way for Health Care Reform?
On November 22, 2005, Sponsors Boston Democratic Socialists of America and Co-Sponsors: Mass-Care, Health Care for All and Health Care Amendment Campaign held a forum "Which Way for Health Care Reform?" Speakers were;
John McDonough, Director of Health Care for All; before that he was a Dorchester State Rep. (1985-1997) and in the late 1970s chair of Boston Democratic Socialist Organizing Committee.
Barbara Roop, Co-Chair of the Health Care for Massachusetts Campaign, and has 25 years of experience dealing with economic development and health care policy issues. She served in the Dukakis administration and also in the State Senate as Counsel to the Joint Committee on Commerce and Labor. Community health nurse and clinical educator.
Ann Eldridge Malone, RN, MSN is Director of the Alliance to Defend Health Care, one of almost 90 organizations in MassCare, the coalition working for single payer health care.[6]
2014 Debs-Thomas-Bernstein Award
Boston Democratic Socialists of America's Debs-Thomas-Bernstein Awards Reception, took place Sunday, June 8, at the Workmen's Circle, 1762 Beacon Street, Brookline.
Honorary Chairs for the DSA Awards Reception were;
Former Rep. Barney Frank; Rep. Ruth Balser; Sen. Patricia Jehlen; Dick Bauer—Co-Chair, New England Jewish Labor Committee; Arthur Bernstein—former YPSL, brother of Julius Bernstein; Jules Bernstein—labor attorney; Sheila Decter—Director, Jewish Alliance for Social Action; Ellen Feingold—former Director, Jewish Community Housing for the Elderly; Michael Felsen—past president, Workmen's Circle; Shelagh Foreman—Director, Massachusetts Peace Action; David Harris—Managing Director, Charles Hamilton Houston Institute for Race and Justice, Harvard Law School; Georgia Hollister Isman—Director, Mass Alliance; John McDonough—Director, Center for Public Health Leadership, Harvard School of Public Health; Rabbi Barbara Penzer—Co-Chair, New England Jewish Labor Committee; Steve Tolman, President, Massachusetts AFL-CIO; Rand Wilson—Communications and Policy Director, SEIU Local 888.[7]
References