John Gilman
From KeyWiki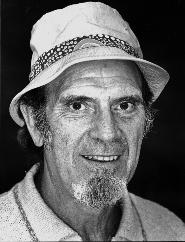 John Gilman died of congestive heart failure in March 2011 in Milwaukee, he was 90.
Gilman remained a social activist throughout his life. In the 1960s, he was involved in civil rights efforts, especially toward desegregation of Milwaukee's neighborhoods and schools, with activists including Father James Groppi, Father Dismas Becker and the Rev. Lucius Walker.
That led to the 1966 firebombing of his flooring store on the south side. The grand dragon of the Illinois Ku Klux Klan was later convicted in connection with the bombing.
Survivors include his wife, Helen Gilman; daughters Rose Corso and Jennifer Gilman; sons Herman Gilman and Glenn Gilman ; sister Edith Silverstein; brother Jack Gilman ; grandchildren and great-grandchildren.[1]
Background
Gilman was born in 1920 to Jewish immigrant working class parents in Chester, Pa., one of 10 children. His father was a railroad maintenance worker. He came of age in the Great Depression, the war against fascism and the great struggles of the day shaped his outlook.
All the children went to work early to support the family, including John and his brothers who all sold newspapers. John sold the Communist Party newspaper, the Daily Worker among other publications.
John Gilman was a cousin to the late Daily World writer and author, Joe North. He was first introduced to the ideas of socialism during a big shipyard strike in Chester, Pa., by his brother.
Gilman led his first big battle in high school when he became editor of the school newspaper, and attempted to write an expose of how the school system spent its money, calling for the construction of a new high school. The teacher in charge feared what would happen if it were printed and censored the article. The students issued their own publication with the story, which was also banned.
Gilman was expelled after he wrestled the principal to the floor to stop him from grabbing a stack of student newspapers. The students responded by going on strike.
(He later learned a bitter lesson of blacklisting, when he was turned down for work at a shipyard because of his notoriety in the strike.)
His activism led to involvement in the national student movement and becoming a high school representative in the National Student Union. He joined a delegation to Washington, D.C. where they met Eleanor Roosevelt.
Gilman later got a job at a Ford auto factory, helped form a Communist Party club and led a reform movement in the local. He was fired.[2]
War service
Gilman attended the University of Wisconsin in Madison for a year before working in wartime plants and trying to join the U.S. Army.
By then, he already had something of a reputation as a left-leaning radical. Even after being allowed to join the Army in 1943, "they didn't want to send him overseas, because he was considered a potential security risk," said his son, Herman Gilman.
Gilman insisted. As someone from a Jewish family, he considered the war against Hitler to be a just war.
He received the Distinguished Service Cross for exceptional heroism in 1945, following a recommendation by Gen. George Patton. Wounded in that attack, he was credited with single-handedly destroying a Nazi tank, and killing or wounding the enemy combatants involved.[3]
Flooring business
In his personal life, Gilman long ran the flooring company started by his late brother, Herman Gilman.[4]
5th Amendment
Gilman came under scrutiny in the 1950s. He was then executive director of the Wisconsin Civil Rights Congress.
At a first hearing held in Milwaukee, Gilman repeatedly invoked the Fifth Amendment on questions about whether he was then or ever had been a Communist.
"Every time you plead the Fifth Amendment, this gold star (for a veterans' organization) on my lapel wants to come off," declared Sen. Clyde Doyle, chairman of the House Un-American Activities Committee. "I can't understand how you, with a fine war record, can remain in the Communist Party."
"Could I write to you sometime about my war record?" Gilman asked.
"It's your peace record I'm interested in now," Doyle said.
He was subsequently ordered to appear in Washington, D.C., in connection with the Rosenberg case. He again took the Fifth, but lobbed his own anti-Semitism charge against U.S. Rep. Francis Walter.[5]
Bids for office
Gilman earlier made two unsuccessful bids for office, running for the state Senate as a member of the People's Progressive Party in the late 1940s. He first met his wife, then Helen Lerner, at a party conference.[6]
American-Korean Friendship and Information Center
On Feb. 27, 1971, John Gilman, Midwest Chairman, National Coalition Against War, Racism, was listed as an initiating sponsor of the American-Korean Friendship and Information Center. The Center, a front for the Communist Party USA, was established to promote the withdrawal of US troops from South Korea and Vietnam.[7]
World Peace Council
In the late 1970s, the Information Centre of the Soviet front World Peace Council, Helsinki Finland, published a booklet naming members of the organization, worldwide.[8]
We publish in this booklet a list of members of the World Peace Council elected at the Council's Session in Warsaw in 1977.
U.S. members listed, included; John Gilman, Leader, Milwaukee Coalition for Peace and Justice.
International solidarity
Gilman was long involved with cultural exchange programs, including humanitarian aid to Cuba. He became involved in the Vietnam War protests.
"I am not a pacifist," he once said. "I believe in defending myself, but I know what war is firsthand, and I'm sure it's worse now."
Gilman also traveled to Torgau, East Germany, where World War II veterans from the U.S. and the Soviet Union marked the 40th anniversary of joining forces to defeat Nazi Germany. The event was also held to build support for U.S.-Soviet nuclear disarmament agreements.[9]
In 1975, he organized and led a national tour for Hortensia Allende, widow of slain Chilean President Salvador Allende.
Cuba solidarity
In 1959, he and Helen happened to be in Florida when the Cuban Revolution broke out. So, they jumped on a plane and went to Havana where they got a first hand view of events. This led to a 60 year relationship with Cuba and the Cuban people.
Gilman was one of the pioneers of the Cuba solidarity movement in the United States, especially in Milwaukee. Over the years he has led many delegations, raised thousands of dollars for solidarity movements, and sent boatloads of equipment to the island. He's been active most recently in the movement to free the Cuban Five. [10]
Autobiography
Gilman was the author "Footsoldier for Peace and Justice: The story of John Gilman" with editorial consultant Doris Strieter, iUniverse, Inc 2009, 241 pages
Communist Party's May Day Salute
In 1995 the Communist Party USA newspaper People's Weekly World, published a "May Day salute" to the "heroes in the class war zone". More than 100 unionists/activists endorsed the call, mostly known affiliates, or members of the Communist Party.
John Gilman, Milwaukee, was one of those listed[11].
Party member
In 2002 John Gilman was actively invoved with the Communist Party USA in Milwaukee[12];
CPUSA National Chairman Sam Webb came here to meet with our comrades. They were excited meeting him and discussed many local activities.
Our YCL arranged for a meeting at the University of Wisconsin-Milwaukee that same evening and with little notice 40 people showed up, including 25 people in the audience that we had never met before.
References