Joe Gorton
Jump to navigation
Jump to search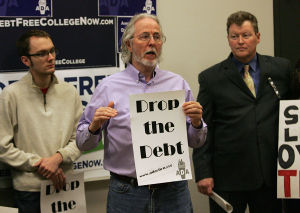 Joe Gorton, president of United Faculty, the bargaining agent for University of Iowa professors.[1]
Debt Free College
Part of a group featured in a local news article as lobbying for debt free college.[2]
Other local activists mentioned in the 2015 article are Chris Schwartz, Pat Murphy, Gary Kroeger, Logun Buckley.
References