Jesse Connolly
From KeyWiki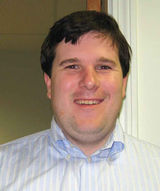 Jesse Connolly is a Maine activist. He is Maine Congresswoman Chellie Pingree's Chief of Staff. Connolly has been active in Maine and federal politics for over a decade, serving as campaign director for Baldacci and Mitchell during their gubernatorial races and managing Maine's "No On 1" campaign, which aimed to encourage voters to oppose Question 1 on the November 2005 ballot.
He is married to Nicole Clegg.
Education
Activism
Campaign Director, Campaign for Better Care, National Partnership for Women and Families. February 2011 – January 2012 Washington D.C. Metro Area.
Campaign Manager Libby Mitchell for Governor, June 2010 – December 2010 Portland, Maine Area
Chief of Staff Maine House of Representatives,December 2006 – June 2010
Campaign Manager, Baldacci for Governor, January 2006 – December 2006
Campaign Manager, Maine Wont Discriminate, May 2005 – December 2005
Maine State Director, Kerry Edwards August 2003 – November 2004
Communications Director, Maine Senate President's Office, December 2002 – August 2003 (9 months)
Caucus Director, Maine Senate Democratic Campaign Committee May 2001 – November 2002
DSA connection
Harlan Baker with Joey Brunelle and Jeremy Mele and Seth Berner. May 11, 2017 at 1:09pm
Members of the Southern Maine Democratic Socialists meet with Jesse Connolly, chief of staff for Congresswoman Chellie Pingree. Topics ranged from health care to crafting progressive messages and programs.
References