Jennifer Francis
From KeyWiki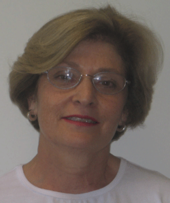 Jennifer Francis is a New Zealand activist.
WISE
In 1989 Francis was Secretary of the of Workers Institute for Scientific Education. [1]
In 1992 she was contact for WISE seminars, Auckland. [2]
SUP connection
1989 November 13, Francis wrote article in Socialist Unity Party's Tribune on "Left can work together", on Bert Roth's speech to 55 people at a WISE seminar.
Comrades
Jennifer Francis, Maxine Gay, Sheryl Cadman.
NDU
In 1990 Francis was working in National Distribution Union office, Auckland.
In 1993 NDU contact, Chch.
2000 NDU Manager Admin and membership services Auckland.
Andersen partner
27th January, 2005 socialists old and young brought their red armbands, upraised fists and songs of solidarity to a memorial service for die-hard unionist Bill Andersen in Auckland.
The service, held at Ngati Whatua's Orakei Marae, was the first of three public memorials that will be held through the country. Mr Andersen's long-time partner, Jennifer Francis, the National Distribution Union's administrator, looked fragile and didn't speak at the service.
However, she later said that Mr Andersen had permitted "his political party, the Socialist Party of Aotearoa, to organise what he called a 'meeting'. So it was a very special meeting."
SPA/Seafarers
Early 2000s Seafarers, Socialist Party of Aotearoa, at Willowhaven Holiday Park in Rotorua (owned by the Wood Industires Union of Aotearoa).
Glen Andersen, Jim Jones, Odette Shaw, Gerry Hill, Maxine Gay, Brendan Tuohy, Dave Morgan, Jennifer Francis, Bill Andersen, Pat Brown, Trevor Noel, Warren Brewer.
SPA member
Jennifer Francis was named a Socialist Party of Aotearoa member. [3]
NZ Committee to Free the Cuban Five
Circa 2009, the list of Initiating Members and Supporters of the New Zealand Committee to Free the Cuban Five, included Jennifer Francis, Central Committee, Socialist Party of Aotearoa.[4]
Workers Charter
In July 2005, a Steering Committee of 20 emerged from the Workers Charter meeting. Held in Auckland They are (in alphabetical order):
Rachel Asher, Paul Carrucan, Cathy Casey, Luke Coxon, Stuart Fancy, Cecil Fowler, Roger Fowler, Jennifer Francis, Chrissy Holland, Robyn Hughes, Maria Humphries, Daphne Lawless, Matt McCarten, John Minto, Grant Morgan, Pat O'Dea, Sam Quayle, Melody Shinnock, Mike Treen, Elaine West.
References