Jeffrey Katzenberg
From KeyWiki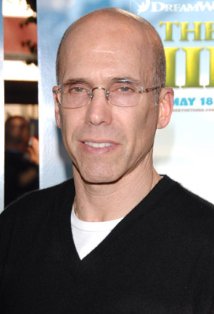 Jeffrey Katzenberg is a prominent entertainment industry entrepreneur and major Democratic Party fundraiser.
Background
The son of a Wall Street stockbroker and an artist, Katzenberg grew up on Park Avenue and attended the prestigious Ethical Culture Fieldston prep school in the Bronx's leafy Riverdale enclave. [1]
Early politics
In the summer of 1965, having been kicked out of the exclusive Camp Kennebec in Maine for gambling with M&M's, he volunteered on Rep. John Lindsay's mayoral campaign. Katzenberg was 14 when he joined Lindsay's campaign but looked 12, thus the nickname. "If you needed six cups of coffee at three in the morning, Squirt could get them," Lindsay said years later.
Katzenberg lured his Fieldston classmates to the campaign office with free pizza and soda, then enlisted them to stuff envelopes. When Lindsay became mayor, Katzenberg started showing up at City Hall after school, sitting in on meetings, quizzing staffers. "Nobody quite knew what his role was," says Sid Davidoff, a former Lindsay aide and friend of Katzenberg's. But he devoured politics, proving to be a quick study and tenacious worker. "It was always, 'What's the next thing we gotta do?'"
After graduation, Katzenberg dropped out of college to work at City Hall. Dick Aurelio, a Lindsay campaign manager who also served as a deputy mayor, remembers him as an eager, loyal aide fascinated by campaign strategy, ad rates, and the inner workings of politics.
Davidoff enlisted Katzenberg as his deputy, and when a window got smashed at a volunteer office, or when Abbie Hoffman and the Yippies staged an anti-war protest in the middle of Second Avenue, Davidoff and Katzenberg were dispatched to deal with it. On calmer nights, they took in midnight screenings of cartoons and B movies at a seedy theater on 42nd Street, sitting among the junkies and loners up in the balcony, until their pagers beckoned them back to City Hall. "He always loved the animated stuff," Davidoff recalls.
On Lindsay's 1969 reelection campaign, Katzenberg served as an advance man, carrying a suitcase with as much as $100,000 in campaign cash. In 1972, when Lindsay became a Democrat and sought the party's presidential nomination, Katzenberg signed on; after the ill-fated campaign, he bounced between gigs as a professional poker player and a maître d'.
Aside from politics, Katzenberg nurtured a love of arts and movies, often chattering away about some new record or a pop art show between hands at Aurelio and Davidoff's weekly poker game. His mentors connected him with the producer David V. Picker, who was looking for a new gofer. Katzenberg jumped at the chance.[2]
Business
After a year with Picker, he moved to Paramount Pictures to work under chairman Barry Diller. Katzenberg served as lieutenant to Diller and Paramount CEO Michael Eisner. He moved to Los Angeles in 1977, and eventually rose to head of production at Paramount. New York magazine called him Paramount's "golden retriever." One colleague said, "The problem with working with Jeffrey is there's no job too low he won't do himself."
Eisner had grown up a block or two away from Katzenberg, and the two sons of Park Avenue privilege forged one of the industry's most formidable partnerships when they took over the ailing Walt Disney Company in 1984. Eisner, a failed playwright, was seen as the controlling, creative half, and Katzenberg as the workhorse. Eisner put him in charge of Disney's film studio, including its stale animation company.
With Katzenberg and Eisner at the helm, Disney underwent a renaissance, churning out box office hits like Who Framed Roger Rabbit?, Aladdin, The Little Mermaid, and Beauty and the Beast. Disney bagged dozens of awards, and, under Katzenberg, became the industry's most profitable studio, raking in $800 million in 1994—four hundred times what it had earned a decade before.
After Disney CEO Frank Wells died in a 1994 helicopter crash, Katzenberg believed Eisner had promised him the job. Eisner disagreed. A few months after Wells' death, Eisner summoned Katzenberg to his office and handed him a draft resignation announcement. "I was disappointed, sad, angry, scared, philosophical, sad, vengeful, relieved, and sad," Katzenberg would say years later. He eventually sued Eisner and Disney, seeking $250 million in unpaid bonuses. Katzenberg settled out of court for a sizable sum believed to be close to his initial demand.[3]
DreamWorks
On October 12, 1994, flanked by Spielberg and his longtime friend and mentor David Geffen ("my dream team," he called them), Katzenberg unveiled DreamWorks SKG, Hollywood's first major new studio in 60 years. It would churn out live-action movies, animated films, music, video games, and more. "There's an opportunity for us to have a revolution," Katzenberg said. The threesome raised an unprecedented $2.7 billion for their launch and went on to produce American Beauty, Saving Private Ryan, and Gladiator, all Oscar winners. And yet DreamWorks was never able to match the heft of a Warner Bros. or a Universal. In 2004, its wildly successful animation studio, riding high after Shrek, was spun off into a publicly traded company; Katzenberg went with it as CEO. Paramount Pictures snapped up the rest of DreamWorks for $1.6 billion.[4]
Obama connections
While Katzenberg was close enough to President Clinton to host him at his homes in Malibu and Park City, Utah, he was overshadowed by Geffen in the SKG triumvirate. It was Geffen who rallied Hollywood donors and gave $20 million of his own to Clinton and the Democrats; he was rewarded with sleepovers in the Lincoln Bedroom.
On October 18, 2006, Oprah Winfrey interviewed the young Sen. Barack Obama on her show. Afterward, Katzenberg's wife, Marilyn, told Jeffrey she wanted to meet this rising Democratic star. Spahn, who first introduced Obama to LA's donors when he was a state legislator running for the Senate, had no trouble setting up the meeting, and Katzenberg, too, was taken. He was reminded of one of his earliest mentors: John Lindsay was "very much about hope and about engagement and change," Katzenberg says in a public-television documentary on Lindsay released in 2010. "All the things we hear today were things he represented in 1965." Obama, in turn, was impressed with his new acquaintance, and sought Katzenberg's support as he mulled a bid for the White House.
Years later, in the final weeks of the 2012 campaign, Obama came to Los Angeles and hailed the couple during a $25,000-a-plate fundraiser, a rare, heartfelt shout-out from a president not known for his warm relationship with donors. "Jeffrey and Marilyn Katzenberg have been tireless and stalwart and have never wavered through good times and bad since my first presidential race, back when a lot of people still couldn't pronounce my name," he said. "I will always be grateful to them."
In the spring of 2012, as he was planning a major Obama event at George Clooney's house, he told the campaign that he wanted something grander than the usual pep-talk-plus-photo-op. He wanted Obama to hang out, to mingle. Each table would have 10 donors and 11 chairs; Obama or a top aide would sit in the spare one and chat, before moving on to another table. The campaign was reluctant to sign off on a night of political speed dating, but Katzenberg insisted.
He and Spahn also suggested raffling off tickets to a couple of low-dollar donors, raising an extra $7 million before the first guest arrived. The night of the event, Obama worked a crowd—Salma Hayek, Jack Black, Barbra Streisand—cheered by his announcement the day before of his support for gay marriage. Katzenberg milled around, leaning on his friends to open their checkbooks. The total haul: $15 million, making it one of the most lucrative fundraisers in history. "I've been around this business for a long time, and I've never seen anything like that," says Dick Harpootlian, a longtime Democratic operative who earned a ticket.
Obama aides say they sought out Katzenberg and Spahn for guidance on messaging and outreach to wealthy Democratic donors at every turn. Rufus Gifford, Obama's 2008 and 2012 campaign fundraising chief, says, "I knew that from the moment I took this job I would call Jeffrey for advice: What should I do? How would I go about doing it? They were a couple of our greatest allies." Jim Messina, Obama's campaign manager, says he was talking to Katzenberg as early as 2010 about how to make the reelection the most technologically adept campaign in American history.[5]
China
Katzenberg has said he wants nothing, personally or professionally, in exchange for his support of the president, and DreamWorks' DC agenda is hard to glean: The studio has no lobbyists and is not part of the Motion Picture Association of America (MPAA). Yet it is hard to deny that he—along with Hollywood as a whole—has benefited from his connections. In the 2012 fiscal-cliff fight, for instance, the White House insisted Congress preserve a $430 million tax break for film studios that keep production jobs in the United States. But nowhere are the benefits to Katzenberg clearer than in his company's efforts in China.
The industry's expansion into China's $2.7 billion film market, which is expected to supplant the United States' as the world's largest in 5 to 10 years, hasn't been without obstacles. Several studios, including DreamWorks, are under federal investigation for potentially violating US anti-bribery laws in China. And until recently, the Chinese government would allow only 20 foreign films to screen in its theaters each year, and kept a greater cut of ticket sales than Hollywood thought was fair. In 2009, the United States won a World Trade Organization ruling urging China to open up, but to no avail.
In July 2011, ahead of a trade visit to China, Vice President Joe Biden met with industry leaders who asked him to press their case. Biden, too, returned empty-handed. Seven months later, Xi Jinping, then China's leader-in-waiting, made his first official visit to America. On hand to greet him was Katzenberg, who scored a seat next to Xi at a State Department luncheon.
Later that week, Xi and Biden traveled to Los Angeles, and Katzenberg joined them for lunch with Gov. Brown. Biden spent the day pushing Xi on the film quota and profit sharing disputes. The White House wanted to bump the studios' portion from 13 percent to 27 percent, but as the negotiations intensified, Biden asked Katzenberg and Disney CEO Bob Iger what they could live with. Then Biden made Xi a new offer: 25 percent. Xi agreed, and he also said China would let in 14 more foreign-made 3-D and IMAX movies each year.
Katzenberg was simultaneously working on a $350 million deal to open Oriental DreamWorks, a new animation studio in Shanghai—and it couldn't happen without Xi's approval. That same day, at a US-China economic forum held at a downtown LA hotel, Katzenberg officially unveiled the project—and proudly announced that it now bore Xi's personal endorsement. "It's hard to overestimate how big a deal this is for DreamWorks Animation," he told the Financial Times.[6]
SOPA
In January 2012, Chris Dodd, the powerful former senator who'd recently taken charge of the MPAA, was feverishly working to get the Stop Online Piracy Act passed as a safeguard against illegal downloading. Silicon Valley and the netroots saw SOPA as an attempt to muzzle free speech online, and Dodd began hearing rumors that Obama would also oppose the bill. So he asked Katzenberg to get a firm read of Obama's thinking, and to urge the president not to dismiss SOPA. "It was kind of mortifying for the MPAA" to rely on Katzenberg, Masters says—especially given that DreamWorks isn't in the association.
Ultimately, even though Katzenberg wanted SOPA as much as the other studio heads, he declined Dodd's request. But he knew that any White House opposition to SOPA could do real harm to Obama's relationship with Hollywood—there was even talk of boycotting the president's fundraisers. So a few days after the White House finally came out against the bill, Katzenberg called Obama and suggested he and his top aides reach out to the studio chiefs to soothe their egos and shore up their support. Barry Meyer, the CEO of Warner Brothers, received one of those calls; he and his wife went on to raise more than $500,000 for Obama's reelection campaign. In the end, Katzenberg chose to help Obama win over his industry rather than helping his industry win over Obama.[7]
Helping Democrats
In June 2013, Katzenberg and Andy Spahn were set to cohost a big fundraiser for Newark Mayor Cory Booker's 2014 Senate bid; they also met with Messina about Organizing for Action, the nonprofit group aiming to raise $50 million to advance the president's second-term legislative agenda. Spahn told me he and Katzenberg have heard from many 2014 House and Senate hopefuls looking for Hollywood money. Katzenberg has even been active in Los Angeles, raising more than $150,000 to elect Wendy Greuel, a former DreamWorks employee running for mayor. "This is a very long effort for [Katzenberg], a lifelong effort," Paul Begala says. "My sense is this is not just about one election."[8]
References