Jarrett Barrios
From KeyWiki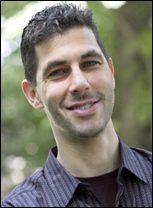 Jarrett Tomás Barrios (born October 16, 1969) is a politician, activist, and executive, currently serving as the chief executive of the American Red Cross of Eastern Massachusetts. He began his tenure as the President of the Gay & Lesbian Alliance Against Defamation in September 2009. Under Barrios' leadership, GLAAD advocates for full equality for the lesbian, gay, bisexual and transgender (LGBT) community –and challenges discrimination—"not in court rooms or in Congress, but where attitudes towards LGBT people are formed - TV and news outlets that reach the living rooms of America, faith communities, virtual communities, entertainment, sports and more."[1]
Background
The son of a carpenter and a social worker, Barrios worked three jobs to help put himself through college at Harvard, where he graduated magna cum laude. He received his J.D. with honors from Georgetown University Law Center. His pro bono work as an attorney included the first successful petition of a gay Dominican man for asylum in the United States. He is also active in progressive issues at the national level as vice-chair of the Planned Parenthood Federation of America Action Fund, and member of the board of Families, USA and the Robert F. Kennedy Center for Justice and Human Rights.[1]
Massachusetts politics
Barrios joined GLAAD after serving nine years in the Massachusetts legislature and two and a half years advocating for access to care and coverage for residents of Massachusetts as the president of the Blue Cross Blue Shield of Massachusetts Foundation. He was the first Latino and first openly gay man elected to the state Senate. While in the legislature, Barrios served as the chair of the Public Safety and Homeland Security Committee and Vice-Chair of the Health Care Committee. He also chaired the Massachusetts Black Legislative Caucus and founded its Latino Caucus, along with Oíste, the statewide organization advancing the standing of Latinos in Massachusetts, and the Commonwealth Seminar to promote the inclusion of underrepresented minorities in politics. He was named Legislator of the Year by organizations as diverse as the Massachusetts Immigrant and Refugee Advocacy Coalition, the Disabled American Veterans, Metropolitan Area Planning Council and the Massachusetts Senior Action Council.[1]
As a state Senator, Barrios successfully helped lead the legislative effort to protect marriage equality in Massachusetts, and is best known for a globally televised speech where he spoke on discrimination faced by his own family. In the legislature, he pioneered the legislative approach to anti-bullying education, succeeded in codifying the state Gay and Lesbian Youth Commission to prevent teen suicide and make schools safe for LGBT youth, wrote the state's buffer zone law around women's health facilities and other progressive issues. Barrios has been an advocate for equality since co-chairing Harvard's LGBT student organization in the late 1980s and the Boston Gay and Lesbian Anti-Violence Project in the early 1990s. In 2004, he was named to the inaugural "Hall of Fame" by the Equality Forum in Philadelphia.[1]
Political beginnings
At Harvard Barrios threw himself into campus activism. He volunteered at local teen and homeless shelters. He served as a political intern to former Boston city councilor and Democratic Socialists of America member David Scondras. He worked on the campaigns of "progressive" politicians such as Scondras and former Boston city councilor Rosario Salerno. He went on to earn a law degree from Georgetown Law School, after which he returned to the Boston political scene in 1995. Three years later, he set his sights on the 28th Middlesex District. In the words of Communist Party USA member Gary Dotterman, a former Scondras aide who acted as mentor to Barrios in the late 1980s, "Jarrett is a person from modest means who has accomplished something."[2]
Commonwealth Coalition endorsement
In 2002, one candidate vying for an open Massachusetts Senate seat was serving State Representative Jarrett Barrios (D-Cambridge). Barrios was the first Commonwealth Coalition endorsement of 2002. If elected he would be the first Latino and the first openly gay man elected to the Massachusetts Senate.[3]
2006 Debs-Thomas-Bernstein Awards
On September 24, 2006, Boston Democratic Socialists of America presented its annual Debs-Thomas-Bernstein Award to "our longtime comrade, Director of Massachusetts Neighbor to Neighbor Harris Gruman". Hosted by former Neighbor to Neighbor Director John Maher and Co-Chaired by Senator Pat Jehlen and MA AFL-CIO Vice President Ed Collins, the event was also a fundraiser for both Boston DSA and the Mass Alliance Some Alliance endorsed candidates were among the attendees, including Denise Provost, Jarrett Barrios, Willie Mae Allen, Claire Naughton and Will Brownsberger. Political Director Georgia Hollister Isman explained how the Mass Alliance helps elect progressives to the MA legislature, and introduced some of the candidates.
Pat Jehlen and John Mayer noted how Harris combines the skills and abilities of an ace precinct captain and shrewd political strategist with a vast knowledge of the more obscure Austria, Italy, which undoubtably comes in handy on the campaign trail.
Hosts were John Maher and Ellen Sarkisian, "perennial" MC was Julie Johnson of the Mass Teachers Association and DSA, primary organizers were Susan Davidoff and Mike Pattberg.[4]
References