James Tracy
From KeyWiki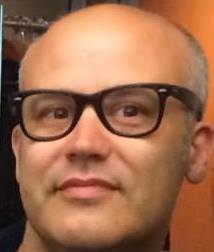 James Tracy...is a San Francisco activist.
"Social Justice in the Bay Area" open letter
An Open Letter to Men Committed to Social Justice in the Bay Area - Calling on Men in the Bay Area to Stand Up for Reproductive Justice.
Written by Rishi Awatramani and Chris Crass Friday Jan 14th, 2005.
On January 22nd, the right-wing anti-choice movement will be coming to San Francisco to shout their anti-human rights, anti-woman message in the streets. At this time when women's rights to abortion are being challenged by the Bush administration and questioned in the Democratic party, it is crucial that we as men join the sisters organizing in opposition to this right-wing march and say: REPRODUCTIVE JUSTICE FOR ALL! [1]
Signatories included James Tracy, Author of The Civil Disobedience Handbook .
San Francisco Rising Alliance
San Francisco Rising Alliance December 19, 2018 ·
With Maria Guillen, James Tracy, Athena Waid, Celi Tamayo-Lee, Anakh Sul Rama and Li Miao Lovett.
Left Forum 2007
Mike Menser, Robin Hahnel, Frances Fox Piven and James Tracy, Community Housing Organizing Project, San Francisco Community were speakers on the What Are Non-reformist Reforms Today? panel at the Left Forum. The forum was held March 9 - 11, 2007 at Cooper Union College, New York City.[2]
Left Forum 2011
Hillbilly Nationalists, Revolutionary Greasers, and Black Power: > Organizing Poor Whites in the New Left:
For May Day and Beyond
For May Day and Beyond: White People Stepping Up for Immigrant Rights! was a letter circulated in May 2006, among people mostly affiliated with the Freedom Road Socialist Organization.
Open Letter to White Communities
In the past month, five million people, mostly immigrants of color, have mobilized for justice and are making history, flooding the streets in unprecedented numbers. Meanwhile, the most visible participation by white people is coming from the racist and right wing leaders who are defining and dominating the debate in the Federal government and in the news, radio and opinion pages. Where are the voices of anti-racist white people in this crucial moment, when the worst anti-immigrant legislation in decades is still poised to drop?
Signatories included James Tracy, SF Community Land Trust. [3]
Reboot the Rainbow: Unusual Alliances, the 99% and Fighting to Win
Wednesday March 14 2012 Counterpulse 1310 Mission Street San Francisco Panel discussion "Reboot the Rainbow: Unusual Alliances, the 99% and Fighting to Win".
In the 1960s the Black Panther Party for Self Defense joined with the Puerto Rican Young Lords and the poor White Young Patriots Organization in the Original Rainbow Coalition (pre-Jesse Jackson). The model of "organize your own but fight together" was an attempt to build broad unity in dispossessed communities while dealing with the realities of racialized capitalism head-on. Come join a discussion of this history and what its going to take to keep the 99% together for the long-haul.
Panel discussion will include a slideshow of the art of the Rainbow Coalitions. On the panel: Pam Tau Lee (member of I Wor Kuen), Joe Navarro (Los Siete De La Raza Defense Committee), Killu Nyasha (Black Panther Party) and Amy Sonnie and James Tracy (co-authors of Hillbilly Nationalists, Urban Race Rebels and Black Power: Community Organizing in Radical Times).[4]
"Towards Collective Liberation" editorial crew
Chris Crass', 2013 book " was "Towards Collective Liberation: Anti-Racist Organizing, Feminist Praxis, and Movement Building Strategy..." was edited by a team consisting of Chris and Molly, Rahula Janowski Lydia Pelot-Hobbs, Nisha Anand, Sasha Vodnik, Cile Beatty, Danni Marilyn West, Amie Fishman, Jeff Giaquinto , Sharon Martinas, Gabriel Sayegh, Clare Bayard, Z. Lula Haukeness, Cindy Breunig, Jardana Peacock, Betty-Jeane Ruters-Ward, Betita Martinez, Roxanne Dunbar-Ortiz, Paul Kivel, Ingrid Chapman, Dan Berger, Josh Warren-White, Rachel Luft, Kerry Levenberg, Johnna Bossuot, Leah Jo Carnine, Berkley Carnine, Leah Close, Vivian Sanati, Dara Silverman, Helen Luu, Pauline Hwang Nrinder, N.K. Nann, Marc Mascarenhas-Swan, Max Elbaum, Keith McHenry, James Tracy, Alice Nuccio, Laura McNeill, Azedeh Ghafari, J.C. Callender, Nilou Mostoufi, April Sullivan-FitzHugh, Michelle O'Brien, Joe Tolbert, Tufara Waller Muhammad, Karly Safar, Jayanni Webster, Joshua Kahn Russell, prof. Laura Head, Andrew Cornell, Harjir Singh Gill, Emily Thuma, Rami Elamine, Chanelle Gallant, Charlie Frederick, Amar Shah, Alicia Garza, Elandria Williams, Carla Wallace, Ernesto Aguilar, Lisa Albrecht.[5]
"Towards Collective Liberation" followers
Melanie Cervantes, follow · March 11, 2013;
From author Chris Crass: " When I first imagined a poster promoting my new book, Towards Collective Liberation: anti-racist organizing, feminist praxis,and movement building strategy, the images that came to mind were the people in Melanie Cervantes' "We are the 99%" posters, coming together to build the multiracial, feminist, working class-based movement for collective liberation that we need. M... See More — with Carla F. Wallace, Mari Mujica, Steve Williams, Leah Lakshmi Piepzna-Samarasinha, Ingrid Chapman, Dawn Haney, James Haslam, Cindy Wiesner, Marquez Rhyne, Jayanni Elizabeth, Malachi Garza, Miguel CarItu, Chris Crass, Carl Patrick, Abbey Lolcano, Maria Poblet, Kate Cardona, Z. Lula Haukeness, Lydia Pelot-Hobbs, Elandria Williams, Harsha Walia, Marc Mascarenhas-Swan, Jason Lydon, Jardana Peacock, Chris Dixon, Gabriel Haaland, Betty-Jeanne Ruters-Ward, Mel Baiser, Nisha Anand, Mimi Thi Nguyen, Becki Winchel, T. Gonzales, Rahula S. Janowski, Dani Burlison, Harjit Singh Gill, Leah Jo Carnine, Karly Safar, Emily Han Zimmerman, Alicia Garza, Sistufara W. Muhammad, Pamela Jean McMichael, Caitlin Elly Breedlove, Kate Kanelstein, Mei-ying Williams, James Tracy, Ash-Lee Woodard Henderson, Shannon Garth-Rhodes and Cindy Jeanne.
Campaign for respect
Gordon Mar October 10, 2012.
OURWalmart member Simone Mock speaking with Oakland Walmart Manager about the campaign for respect with 40+ community and labor allies on Oct. 10th national strike and day of action to change Walmart! — with Mackenzie Baris, Silvia Fabela, Kasi Farrar, James Tracy and Ellouise Patton.
Kicking off Stop the Evictions
Gordon Mar September 13, 2014.
Kicking off Stop the Evictions, Raise the Wage, Yes on G & J campaigns - tenants, workers, youth, seniors, Supervisors Campos, Chiu, Kim & Mar — with Athena Waid, Feng Kung, Conny Ford, Fernando Marti, James Tracy, Pilar Schiavo, Ken Tray and Robbie Clark at Harvey Milk Plaza.
San Francisco Jobs with Justice
Executive board members, 2015 of Jobs with Justice San Francisco included James Tracy, Community Housing Partnership.[6]
Peskin campaign
David Elliott Lewis June 8, 2015;
Aaron Peskin kicks off his 2015 campaign for District 3 Supervisor, June 6th, 2015, 1238 Sutter Street, San Francisco. — with Christine Costello, Frank Lehn, James Tracy and Sharen Hewitt.
Ear to the Ground Project
We would like to express our deep respect and appreciation for everyone who took the time to talk with us, and the organizations that generously hosted us during our travels. Interviews were confidential, but the following people have agreed to have their names listed for this publication:
Most of those listed were connected to Freedom Road Socialist Organization.
James Tracy was among those on the list. [7]
Revolutionary Strategies to Beat the Rising Right Wing
Revolutionary Strategies to Beat the Rising Right Wing, was a nationwide conference call organized by Freedom Road Socialist Organization, Sunday October 30, 2016.
What's the nature of this right-wing threat? What has this election cycle changed about the political terrain we're fighting on? How do we need to prepare for whats coming after the election? Hear about these crucial questions from our panel of top political strategists, including Nelini Stamp, Bill Fletcher, Jr., Linda Burnham, and Sendolo Diaminah.
Those invited, on Facebook included James Tracy.[8]
Gordon Mar for Supervisor
Gordon Mar June 18 2018.
So proud to have the support of Supervisor Ronen, Supervisor Fewer, my brother former Supervisor Mar, my family, colleagues, and community members today as I officially filed to run for District 4 Supervisor. I'm so excited to embark on this journey and I can't wait to tell you more about my campaign. — feeling excited with Anakh Sul Rama, Carolyn Ji Jong Goossen, Michael Mar, Maria Guillen, Conny Ford, Eric Mar, Hillary Ronen, Rick Claymore, Ryan McGilley, Raquel R. Redondiez, Matthew L. Steen, Ken Tray, Cecilia Wong, Sandra Lee Fewer, Wendolyn Aragon, Carlos Gutierrez, Lynn Yokoe, Linshao Chin, James Tracy and Sze-Shun Lau.
"Fellow organizers, radicals, and geeks"
Mindy Chateauvert May 25 2019 ·
For you, my fellow organizers, radicals, and geeks. Leila Roberts, Deon Haywood, Mavi Clay, Maida Odom, Michael Martin, Amanda Emily Smith, Jen Manion, Jenna Jordan, Nonprofit Happy Hour, Rachel Lee, Stephanie Gilmore, Alix Lutnick, James Tracy.
And PS: The Utah Poor People's Campaign rocks! Give them $ Follow on Insta!
References