James Hannley
From KeyWiki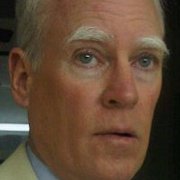 James Hannley is active in the El Rio Neighborhood Association on Tucson's westside. He former LD27 chair, and in 2011, state committeeman for the Arizona Democratic Party.[1]
Jim Hannley LLC is a Registered Investment Adviser in the State of Arizona.
In 2017 James Hannley was Co-Director at Arizonans for a New Economy.
Married to Pamela Powers Hannley.
Open Letter to Obama on Iran
In 2008 James Hannley a Registered Investment Advisor, Tucson, AZ signed an online petition "A Open Letter to Barack Obama on Iran".[2]
Arizona "progressive" community
On May 1 2009, this statement appeared in the Communist Party USA paper Peoples World;[3]
Arizona's progressive community extends May Day and Cinco de Mayo greetings to all our friends across the country. We commit ourselves to join the struggle for jobs, equality, national health care, a fair immigration policy, and for peace and justice in the Middle East. Let's make this planet a good place to live for all its inhabitants.
Arizona Peace Council, AZ4NORML, Campaign for Labor Rights, The Einstein Academy, Casa Maria/Catholic Worker East Valley Club Communist Party USA, Law Office of Payson & Gattone, The Latino Doctrine (TV show) Revolutionary Grounds Books and Coffee, Salt of the Earth Labor College Tucson Club CPUSA , Tucson Peace Action Coalition
Clyde Appleton, Mary Elinor Adams, Rolande Baker, Anne Brenner, Joe Bernick and Cat Stelman, Nancy Bissell, Jack Blawis, Don Buchanan, Richard Boren, Susan Clark, Rebeca Cartes, Eugenia Chilton, Jack DeWeese, Howard Druan, & DD Sande, Gregory Feesl, Ray Figueroa, Brian Flagg, Michael Flower, Sean Fowlkes, Nancy Gallen, Maggie Gerring, Michael Gray, Nancy Graham, James Hannley, Beverly Halkias, Jeff Imig, Mansur Johnson, James Jordan & Raquel Mogollon, Frank Jents, Marilyn Kramer, John Kromko, Jim Kincaid, Brandy Lintencum, Rob McElwain, Mary MacEwan, John Mackoviak, Jane Martin & Bob Vint, Jon Miles, Nancy Myers, Kathy Norgard, Richard Osburn, Ismael Parra, Nancy Pontius , Alice Ritter, Carlos Salaz, Sr., Mazda Shirazi, Rosemary Solarez, James Stewart, Brian Stevens, Olga Strickland, Donald Tewels, Dennis Tallent & Laura Tallent, Anita Torrez & Lorenzo Torrez, Carolyn Trowbridge & Keith Bagwell, Susan Thorpe, Steve Valencia & Janet Valencia, Edward Vargas, Steve Wheaton, Michael Wheeler, Susan Willis , Wendell Wilson, Deb Wilmer.
Eva Carrillo Dong reception with communists
On Wednesday, 15 September 2010, a reception in support of Eva Carrillo Dong was held Rigo's Mexican Restaurant 2527 South 4th Avenue Tucson, AZ.
Key attendess included Salvador Barajas, Sunnyside School Board Member Magdalena Barajas, Rolande Baker, Joe Bernick, Mary Carmen Donaldson, Hon. Dan Eckstrom, County Supervisor Richard Elias, Tucson City Council Member Richard Fimbres, TUSD Board Member Adelita Grijalva, James Hannley, Rigoberto Lopez, Raul Nido, Laura Portillo, Manuel E. Portillo, Tucson City Council Member Regina Romero, Albert Siqueiros, Janet Valencia and Steve Valencia. Baker, Bernick, Hannley and both Valencias were all affiliated with the Arizona District Communist Party USA.[4]
Tucson JwJ affiliate
Communist Party USA member Steve Valencia, chair of Tucson Jobs with Justice sent an email out notifying of a Tucson JwJ meeting Thursday, January 12th,2012
Please plan to attend our next Jobs with Justice meeting.
Location: American Postal Workers Union office, 2937 E. 22nd Street, just west of Country Club, north side of street
Agenda:
1. Labor solidarity: Communication Workers of America at American Airlines, learn about the organizing campaign from
Lee Ortega, organizer and how we can help.
2. The fight to save our Cherrybell Post Office, review of rally, march and hearing to save this processing plant and solidarity with the American Postal Workers Union, Tucson Area Local
3. The fight for Jobs!
Recipients included James Hannley.[5]
PDA Family
Bill Honigman February 13, 2014:
PDA Family  :-) — with Terence Dicks, Michael Lighty, Allan Nowakowski, Janis Kay, Eric Griego, Mark Dudzic, Paul Stokes, Russell Freedman, Mimi Kennedy, Walter Kloefkorn, Barbara Njos, Randall Holmes, Phil Lopes, Virginia Hauflaire, Judy Hess, Stephen Spitz, Mary Ellen Marino, Ruth Carter, James Hannley, Tim Carpenter, Conor Boylan, Michael Fox, Russell Greene and Jeanne Marie Dauray.
PDA connection
In 2013 Progressive Democrats of America assigned activists to deliver their material to almost every US Congressman and several Senators. James Hannley, was assigned as contact for Rep. Ron Barber.[6]
Arizona Public Banking Coalition
Come to the January 23, 2014 meeting of Progressive Democrats of America (PDA) Tucson Chapter to learn how public banking can build Arizona's economy and benefit Arizona's citizens.
James Hannley and Pamela Powers Hannley, newly appointed co-chairs of the Arizona Public Banking Coalition, will discuss the benefits public banking and what it would take to create a public bank in our state. Arizona's public banking initiative grew out of PDA Tucson's Economic and Social Justice Issue Organizing Team, which is chaired by Hannley.
Special guest Tucson Councilwoman Karin Uhlich will describe the City of Tucson's Move Your Money pilot project. In 2013, the City Council moved $5 million of the City's rainy day fund from a big commercial bank to a community bank to encourage local business development.
PDA Tucson Chair Phil Lopes will update attendees on other progressive activities and issues. February 2014 marks PDA Tucson's 3rd anniversary.[7]
Arizona Democratic Progressive Caucus leaders 2015
Arizona Democratic Progressive Caucus leaders 2015:
Communist Party connection
New member phone bank
New member phone bank Public · Hosted by Communist Party USA.
Saturday, April 15, 2017 at 11 AM - 4 PM EDT
Your living room
We're organizing a phonebank to our new members on Saturday and we need your help. The callfire service allow you to make the calls from home, using your smartphone, laptop or deskstop. You'll get a real charge from talking to them! Aint' nuthin like it!! Please click "going" if you can make calls! Thanks!
Those expressing interest on Facebook included James Hannley.
National Party Building Conference
National Party Building Conference Hosted by Communist Party USA and People's World.
Saturday, November 11, 2017 at 12 PM – 6 PM EST
Join Communist Party activists and members in a national conference. You can register here https://tinyurl.com/ycdouk3y
The conference will take place November 11th to 12th to plan our work in the fight against the Trump Administration and its white supremacist ruling class backers. Find information here about how to participate. http://www.cpusa.org/2017-national-party-building-conference-resist-organize-vote-grow/
The conference will be streamed from Chicago to regional meetings in New Haven, Los Angeles, and Orlando. Whether you're on the East Coast, West Coast, in the MIdwest or the South, you'll be able to participate.[8]
Those invited on Facebook included James Hannley.
References