Jake Carlson
Jump to navigation
Jump to search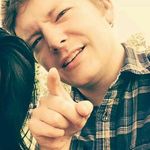 Template:TOCnestleft Jake Carlson University of Wisconsin-Madison, Sociology, Graduate Student. Carlson grew up in Omaha, Nebraska. He married Claire Tran in 2015.
Education
University of Minnesota-Twin Cities Bachelor of Arts (B.A.) summa cum laude, Sociology, Music, Italian Studies 2004 – 2009.
Environmental Justice
Carlson worked for WE ACT for Environmental Justice until 2013.
Left Strategies Collective
The Left Strategies Collective was founded to create conversation within the Left around strategy development. Between 2013-2014, the Left Strategies Collective conducted a number of national calls bringing people together to talk about issues such as Worker Organizing in the 21st century, and Lessons from the Moral Mondays movement.
Left Strategies Collective members: Rishi Awatramani, Jake Carlson, Bill Fletcher, Jr., Jon Liss, Garry Owens, Biju Mathew, Merle Ratner, Claire Tran, Helena Wong.[1]
References