J Street U
From KeyWiki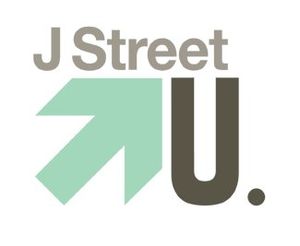 J Street U
History
Founded in 2004 by veteran members of the Israeli left and their American supporters – Ameinu, Meretz USA, Habonim Dror North America and Hashomer Hatzair North America – the Union of Progressive Zionists (UPZ) was created to present students on campus with an alternative to the extremist voices from both sides of the Israeli-Palestinian debate. This national network of student activists was active as the UPZ for 5 years and in May 2009, the UPZ became the J Street Education Fund (JSEF) and all UPZ campus activities were incorporated into JSEF as "J Street U".[1]
Mission
The organization's mission statement is found on their website:[1]
"As supporters of Israel, we are firmly committed to protecting the future of the State of Israel as a Jewish democratic homeland. We believe the fates of a secure Israel and a viable Palestinian state are intertwined. The peace and security of both peoples is achievable only through a negotiated, two-state solution. J Street U is committed to creating an alternate approach to Israel advocacy that embraces open dialogue and constructive activism, and that warrants critical analysis of policies – be they Israeli, Palestinian, American or other."
J Street U supports Israel as a democratic home for the Jewish people, the full and equal rights of Arab and other non-Jewish citizens of Israel and the right of the Palestinian people to a state of their own.[2]
Personnel
Student Board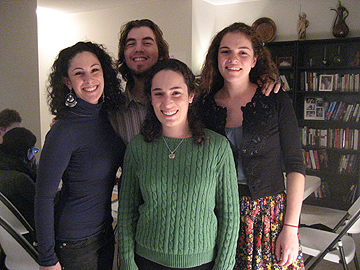 The Student Board is responsible for setting policies, guidelines and statements governing the J Street U student network and is involved in all aspects of the J Street U organization, including campaign design, staff hiring and budgeting.
2009-2010
Members of the 2009-2010 Student Board were:[3]
Staff
As at April 27, 2010, the following served on the staff for the organization:[4]
Campus Liasons
Campus liaisons are J Street U's initial point of contact at universities. As at April 27, 2010, the following served as campus liasons:[5]
References