Huma Abedin
From KeyWiki
---
Huma Abedin
is Secretary of State
Hillary Clinton
's deputy chief of staff.
Clinton Presidential Campaign Employees Hired
Onward Together hired Emmy Ruiz and Adam Parkhomenko, veterans of her 2008 and 2016 presidential campaigns. Core Team members include "Howard Dean, the former Vermont governor and DNC chair, along with Judith McHale, an undersecretary under Clinton at the State Department, and Amy Rao, a Silicon Valley businesswoman and a longtime supporter and donor. The aides in Clinton's New York office, including former campaign vice chair Huma Abedin, finance director Dennis Cheng, and press secretary Nick Merrill".[1]
Abedin family

IMMA connection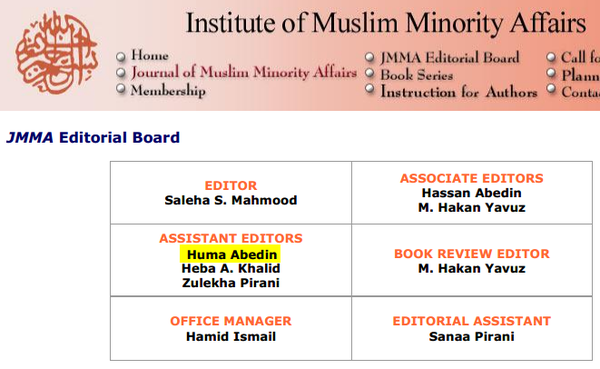 Clinton relationship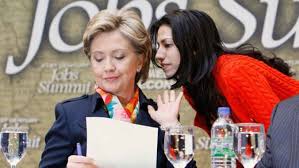 Hillary Clinton deputy shares career advice, CNN Money, May 24, 2012.
↑ Buzzfeed News: Hillary Clinton Hires Two Former Campaign Aides For "Resistance" PAC (accessed on June 12 2019)