Holly Graff
From KeyWiki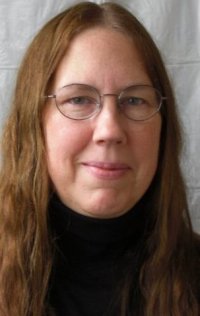 Holly Graff was a member of the University of Illinois Chicago Chapter of the Chicago Womens Liberation Union. This chapter successfully fought for and then developed the Women's and Gender Studies program at the university[1].
Education/teaching
Holly Graff received her Ph.D. in philosophy from UIC and has taught at many institutions, including the University of Pittsburgh and Loyola University in Chicago. For the last 10 years she has taught at Oakton Community College, where she is professor of philosophy, and chair of the Philosophy and Humanities Department[2].
New American Movement
Attendees at the Expanded National Interim Committee of the New American Movement January 2-4, 1976 in Pittsburgh, PA included;
Roberta Lynch, Anne Farrar, Judy MacLean, Alan Charney, Steve Carlip, Holly Graff, Richard Healey, Mark Mericle, Carollee Sandberg, John Ehrenreich, Bill Leumer, Elayne Rapping[3]
Holly Graff was a member of the New American Movement Political Committee.[4]
In 1980 Holly graff, National Political Committee, was a delegate to the December 12-14 Chicago, National Council meeting of the New American Movement[5].
In 1982 Holly Graff was National Secretary of the New American Movement[6].
New American Movement 10th convention
In 1981 Holly Graff spoke on the State of NAM at the 10th Convention of the New American Movement. The convention was held in a union headquarters in Chicago and ran from July 29 - August 2, 1981.
Graff also spoke alongside Judy Kunnes, Chair, Chicago Northside NAM and Robert Shaffer, NIC on a mini-plenary entitled NAM/DSOC Informational Session and Preliminary Debate.[7]
Merger negotiating committee
After intensive debate, the 1980 New American Movement Convention passed a resolution (by a 2-1. margin) calling for negotiations with Democratic Socialists Organizing Committee, the election of a Negotiating Committee, and the development of a Negotiating Document. Frank Ackerman, Joanne Barkan, David Dollar, Richard Healey, Anne Hill, Katherine Kennedy, Roberta Lynch, and Liz Weston were elected to the Negotiating Committee. Holly Graff was added as the ex officio Political Committee member, and John Beverly became the first alternate. In the fall of 1980 this Committee developed a Negotiating Document which was reviewed by chapters and then amended and approved (by a ninety per cent margin) at the December National Council meeting.[8]
Tribute to Ben Dobbs
On Sunday, June 7, 1981, the Los Angeles Chapter of the New American Movement sponsored a Tribute to Ben Dobbs for "His lifelong commitment to socialism". The event was held at the Miramar-Sheraton Hotel, Santa Monica, California. Sponsors of the event included Holly Graff.[9]
Democratic Socialists of America founding conference
Holly Graff, (NAM) spoke at the day one "Unity Session" of the Democratic Socialist Organizing Committee/New American Movement Unity Conference in Detroit March 21/22 1982, that resulted in the formation of Democratic Socialists of America[10].
DSA staffer
In 1984 Democratic Socialists of America staff members included Holly Graff[11].
DSA Feminist Commission
In 1985, Holly Graff, Liz Weston, Claire Kaplan, Kate Ellis and Peg Strobel were listed as members of the steering committee for the Feminist Commission of the Democratic Socialists of America.[12]
In 1986 she was listed as a member of the Commission.[13]
References