Harvey Smith
From KeyWiki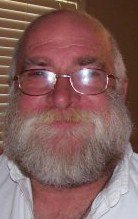 Harvey Smith is an engineer and a North Carolina Communist Party USA member. He is the father of Tanya Smith, husband of Jane H Smith.
WEB DuBois Clubs of America
In 2014, Harvey Smith was listed a a friend on the DuBois Clubs Facebook page.[1]
Thoughts on the party in the South
Harvey Smith wrote to the Communist Party USA in March 2007;
Chairman Webb's analysis is right in line with the new realities which the world and the party finds itself. As a transplanted 'Yankee' living in the south I don't see much activities from the party. This area is in transition and fighting the backward right to work laws. I would really like to see a push and focus on the south as I think the time is right. Harvey Smith North Carolina.[2]
CPUSA NC, Closed Group, 2014
Communist Party of North Carolina closed Facebook group, 2014.
Harvey Smith, Created group on May 24, 2014. Engineer at Contract Engineer
Eddie Byrd, Added by Harvey Smith on November 28, 2014. Bassist at Blue Ghost.
Jim Johnson, Added by Harvey Smith on May 24, 2014. Medical University of South Carolina.
Esther Moroze, Added by Harvey Smith on May 24, 2014. Antioch College.
Ideological Fightback
Ideological Fightback is the journal of the National Council of Communists, USA.
As of May 2014. Board of Directors (In Formation) consisted of;
USFSP Board of Directors
As of April, 2013, Harvey Smith served on the Board of the U.S. Friends of the Soviet People.
American Society for Quality Engineering ; North Carolina Branch, USFSP .[4]
African American Equality Commission
In July 2015, Members of African American Equality Commission Communist Party USA FaceBook group included Harvey Smith.
Closed working group for the African American Equality Commission of the CP USA. This is a space for members of the commission to brainstorm, communicate, and work through ideas between official meetings.[5].
CPUSA Environmental Action
CPUSA Environmental Action is a Facebook closed group. It is "a meeting place for members and friends of the Communist Party USA to discuss environmental issues (especially climate change), share information, and coordinate activities".
As of June 21, 2017 members included Harvey Smith;[6]
National Party Building Conference
National Party Building Conference Hosted by Communist Party USA and People's World.
Saturday, November 11, 2017 at 12 PM – 6 PM EST
Join Communist Party activists and members in a national conference. You can register here https://tinyurl.com/ycdouk3y
The conference will take place November 11th to 12th to plan our work in the fight against the Trump Administration and its white supremacist ruling class backers. Find information here about how to participate. http://www.cpusa.org/2017-national-party-building-conference-resist-organize-vote-grow/
The conference will be streamed from Chicago to regional meetings in New Haven, Los Angeles, and Orlando. Whether you're on the East Coast, West Coast, in the MIdwest or the South, you'll be able to participate.[7]
According to the Facebook page for the event, those who attended included Harvey Smith.
References