Harvey Kaye
From KeyWiki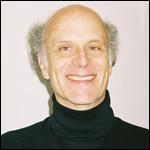 Harvey J. Kaye, was, in 1996, a member of Democratic Socialists of America and the Center for Democratic Values coordinating committee. Harvey Kaye is Professor of Social Change and Development at the University of Wisconsin-Green Bay and the author of "Why Do Ruling Classes Fear History?" and Other Questions (St Martin's, 1996).[1]
Education
B.A. Rutgers; M.A., London; Ph.D., Louisiana State
DSA's Cuba Letter
Harvey Kaye signed an April 2003 Statement on Cuba, initiated and circulated[2] by prominent Democratic Socialists of America (DSA) member Leo Casey, calling for the lifting of trade sanctions against Cuba.
"a statement circulating among democratic left/socialist folks, largely by members of Democratic Socialists of America, condemning the recent trials and convictions of non-violent dissenters in Cuba".
The petition criticized Cuba's poor human rights record, but shared the blame for Cuba's problems with reactionary elements of the U.S. administration...
The democratic left worldwide has opposed the U.S. embargo on Cuba as counterproductive, more harmful to the interests of the Cuban people than helpful to political democratization. The Cuban state's current repression of political dissidents amounts to collaboration with the most reactionary elements of the U.S. administration in their efforts to maintain sanctions and to institute even more punitive measures against Cuba.
Many of the petition's 120 odd signatories were known members of DSA.
References
↑

[Dem. Left, Nov./Dec. 1996]