Harry Boyte
Jump to navigation
Jump to search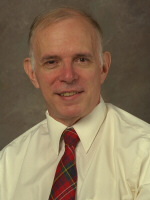 Harry Chatten Boyte (born 1945) is a political organizer and writer on socialist theory and organization.[1] He has been referred to as "the Johnny Appleseed of the 'new populism.'"[2]
Boyte's resume includes "experience in welfare service agencies, having worked for the National Youth Administration, the Red Cross, and the American Friends Service Committee. In Atlanta, he had been involved in volunteer work with the Urban League and the Council for Human Relations."[3] He joined the staff of the Southern Christian Leadership Conference in 1963 as an assistant to Martin Luther King Jr.[4]
Harry Boyte was listed among the conveners of the first national conference of The New American Movement in 1971.[5]
In 1980, Boyte published his best known work entitled, The Backyard Revolution which repackaged the teachings of earlier radicals like Saul Alinsky. The book was dedicated to fellow radicals Heather Booth, Ernie Cortes, Si Kahn, and Steve Max.[6]
"The founding meeting of U.S. Greens was held in the summer of 1984 at Macalaster College in St. Paul, Minnesota, where sixty-two activists gathered at the invitation of spiritual feminist Charlene Spretnak and former New Left organizer and theorist Harry Boyte. The group named itself the Committees of Corespondence,"[7] and is now known as the Green Party USA.
Boyte partnered with Heather Booth and Steve Max to author a book entitled Citizen Action and the New American Populism that was published in 1986.[8]
A Senior Fellow at the Humphrey School of Public Affairs at the University of Minnesota,[9] Boyte is married to University of Minnesota History Professor Sara Evans.[10]
MLK connection
Harry Boyte, a white North Carolinian joined SCLC in October of 1963 as an assistant to Martin Luther King, Jr.. [11]
Early NAM leadership
In 1971, the New American Movement National Interim Committee was composed of:
NAM first national conference
The first national meeting of the New American Movement was held in Chicago October 9-11. Up to 75 delegates and observers from 25 cities participated. The meeting laid the basis for a Thanksgiving conference on program in Chicago. The politiçal principles, program, and structure of the organization were discussed;
At the conference, a body mandated a committee to write a shorter version of the original NAM document in a style, adapted to mass distribution. People elected to this committee were:[13]
The committee was mandated to have the basic document written by October 23.1971
Margaret Sanger NAM
In 1974 Harry Boyte was a member of the Margaret Sanger chapter of the New American Movement.[14]
NAM NIC
New American Movement National Interim Committee members in 1975 included;
Frank Ackerman, Cambridge, Mass.; Sally Avery, Durham; N.C.; Edward Bolden, Iowa City; Harry Boyte, Chapel Hill, N.C.; Sandra Kricker and Jim Weinstein, San Franciseo: Roberta Lynch and Judy MacLean ,Pittsburgh: Torie Osborn, Mlddlebury, Vt.; Jeff Johnson, Fred Ojile and Shirley Wyatt, Minneapolis: Julia Reichert, Yellow Springs Ohio, Peggy Somers, Berkeley; Melissa Upton, Philadelphia.: and Loren Weinberg, Washington, D.C..[15]
Harry Boyte, was involved[16]in the Democratic Socialist Organizing Committee and New American Movement, a national socialist organization with a Chapel Hill-Durham, North Carolina chapter. He was a member of the National Interim Committee for NAM, a steering committee for local groups ...Boyte joined the DSOC board in 1977. [17],
Democratic Socialist Organizing Committee
Some 150 delegates and 100 observers met at Houston's Airport Holiday Inn, February 16-19, 1979, for the fourth national convention of the Democratic Socialist Organizing Committee (DSOC).
DSOC's leadership[18]at the 1979 convention included-Michael Harrington, chairman, Julius Bernstein vice chairman, Victor Reuther vice chairman, Jack Clark national secretary.
the national board consisted of-Julian Bond, Harry Boyte, Bogdan Denitch, Harry Fleischman, Irving Howe, Alex Spinrad, Gloria Steinem, Harry Walsh, Nat Weinberg, Richard Wilson
DSOC national officers
Following a convention decision to expand the number of at-large seats on the national board and to elect eight men and eight women to those seats, a serious political campaign to win those seats took place. Harrington termed this development .. a sign of the growing political strength of Democratic Socialist Organizing Committee. The at-large members of the new board will form its executive committee, which also includes DSOC's national officers.
Elected to at-large seats were: (men) Greg Akili (San Diego), Harry Boyte (Minneapolis), Jim Chapin, Jack Clark and Frank Lugovina (New York City), Roger Robinson (Detroit), Jim Wallace (Washington, D.C.), and George Wood (Champaign-Urbana); (women) Jeanne Kettelson and Mary Roodkowsky (Boston), Nancy Kleniewski (Philadelphia), Nancy Lieber (Sacramento-Davis), Marjorie Phyfe (New York City), Trudy Robideau (San Diego), Nancy Shier (Chicago) and Cynthia Ward (Stony Brook, Long Island) . [19]
Democratic Agenda
More than 1,200 people attended the Democratic Socialist Organizing Committee initiated Democratic Agenda Conference held November 16-18, 1979, at the International Inn and Metropolitan AM Church in Washington 1 DC. The conference focused on "corporate power'; as the key barrier to "economic and political democracy," concepts many Democratic Agenda participants defined as "socialism.'
The Democratic Agenda meetings attempted to develop anti-corporate alternatives" through influencing the direction of the Democratic Party during the period leading to the July 1980 Democratic National Convention in New York.
Workshops included "Disarmament: Is There Life After SALT?" - Jim Wallace, moderator; Harry Boyte; Mark Shanahan.[20]
DSA Conference delegate
In 1983 Harry Boyte was a Minneapolis, Minnesota delegate to the Democratic Socialists of America conference in New York City, October 14-16, 1983[21]
Center for Democracy and Citizenship
Harry Boyte is founder and co-director[22] of the Center for Democracy and Citizenship at the University of Minnesota's Humphrey Institute, USA.
In partnership with communities and civic groups in hundreds of sites in the U.S. and internationally, the Center develops theory about civic agency and civic learning through participatory action research.
Writing
Boyte is the author of The Citizen Solution; How You Can Make a Difference, in which he gives practical advice for building up a 'citizens movement'.
Obama advisor
During the 2008 presidential campaign Harry Boyte was co-chair[23]of the Civic Engagement Group of Barack Obama's U.S. presidential campaign.
References