Harriet Lefley
From KeyWiki
Harriet Lefley
Saul Mendelson's funeral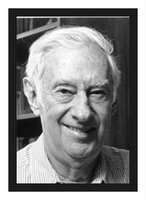 The Memorial Service for Chicago Democratic Socialists of America (DSA) member Saul Mendelson was held on Sunday, March 29, 1998, at the First Unitarian Church, Chicago[1].
The service was MC'd by a retired colleague, Bob Clark. Carl Shier of DSA, spoke first and was followed by Saul's friend Deborah Meier, "a MacArthur Genius Grant recipient who is now starting a new school in Boston". Amy Isaacs, National Director of the Americans for Democratic Action, spoke of what "Saul had meant on foreign affairs to the ADA".
Other speakers included Communist Party USA aligned Senator Carol Moseley Braun, Alderman Toni Preckwinkle, State Senator Barack Obama, Illinois House Majority Leader Barbara Flynn Currie and "a good friend from New York", Myra Russell.
The concluding remarks were made by an old friend, Harriet Lefley, a former Trotskyist with Saul Mendelson in the 1940s, who was then Professor of Psychology at the University of Miami Medical School.

Eulogies also came from Quinn Brisben, (Socialist Party USA presidential candidate 1976, 1992) and David McReynolds (Socialist Party USA presidential candidate 1980, 2000).
Both Brisben and McReynolds are also members of Democratic Socialists of America.
References
↑

Memorial Service program