Guy Molyneux
Jump to navigation
Jump to search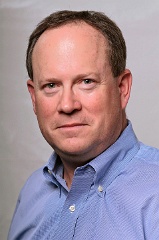 Guy Molyneux is a partner with Hart Research Associates. He has carried out survey and focus group research projects for a wide variety of nonprofit organizations, government agencies, political candidates, labor unions, and media organizations. His clients have included NBC News, the Council for Excellence in Government, The Wall Street Journal, the U.S. Department of Labor, the Nasdaq Stock Market, U.S. Senator Dick Durbin, the AFL-CIO, the American Federation of Teachers, and the Children's Defense Fund.[1] He has also served as director of polling at CNN.[2]
Education
Mr. Molyneux is a graduate of Harvard College and has undertaken graduate study in public opinion research and electoral politics at the John F. Kennedy School of Government at Harvard University.[3]
Career
Mr. Molyneux previously served as director of polling for Cable News Network (CNN) and as executive director of the Commonwealth Institute. He has written about politics and public opinion for The Atlantic, Rolling Stone, Dissent, The American Prospect, and the Los Angeles Times' Sunday "Opinion" section, and is a contributing editor to The Public Perspective. He has commented on politics for National Public Radio, NBC News, C-SPAN, the Fox News Channel, CNBC, and CNN.[4]
DSA activist
In 1983 Guy Molyneux was a Boston, Massachusetts delegate to the Democratic Socialists of America conference in New York City, October 14-16, 1983[5]

Speakers at the Democratic Socialists of America 2nd National Convention, in Berkeley California, included: Nicaraguan Foreign Minister, Fr. Miguel D'Escoto, Mpho Tutu, daughter of SA Anglican Bishop, Desmond Tutu, Marta Petrusewicz, Barbara Ehrenreich, Rep. Ron Dellums, Elinor Glenn, Michael Harrington, Harold Meyerson, Paulette Pierce, David Plotke, Jim Shoch, Beverly Stein, Mel Pritchard, Jim Jacobs, Dolores Delgado Campbell, Guy Molyneux, Cornel West, Gail Radford.[6]
In 1987 Guy Molyneux was Organizational Director of Democratic Socialists of America[7].
In November 1991, Democratic Socialists of America member Guy Molyneux, was a senior fellow at the Commonwealth Institute and was a politics student at Harvard's Kennedy School of Government.[8]
DSA Feminist Commission
In 1986 Guy Molyneux was listed as National Executive Director and National Office Contact for the Feminist Commission of the Democratic Socialists of America.[9]
Middle East trip
In October 1989, Democratic Socialists of America members Matthew Hallinan (East Bay local), Guy Molyneux (National political committee) and Robert Meitus (Youth Section, executive committee member), made a week long trip to Israel and the occupied West Bank.[10]
Socialist Scholars Conference 1990
The Socialist Scholars Conference 1990, held September 6-8, at the Hotel Commodore, New York, included panels such as:[11]
Many Singles Issues Together Make a Big Majority
Board of Directors of the Commonwealth Foundation
As of 2011, the following served on the board of the Commonwealth Foundation;[12]
References