Gilbert Cedillo
From KeyWiki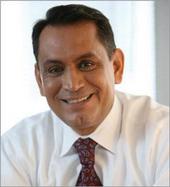 Gilbert Cedillo is a California State Assembly member, representing the 45th district. He resides in Los Angeles.
Early life/radicalization
For many years has been a close friend of Antonio Villaraigosa, who he met at Los Angeles' Roosevelt High.
Through an Upward Bound program, Cedillo was accepted at UCLA, Villaraigosa went to East Los Angeles College and then transferred to UCLA. The friends both became active in Movimiento Estudiantil Chicano de Aztlan or MEChA, a radical Chicano separatist group with a strong Marxist-Leninist underpinning..
Both attended the Peoples College of Law, a night school dedicated to producing public-interest lawyers. (Villaraigosa took the bar exam four times, but never passed)[1].
Peoples College of Law was founded in 1974 the Asian Law Collective, the La Raza National Lawyers Association, the National Conference of Black Lawyers and the National Lawyers Guild.
Villaraigosa and Cedillo became deeply involved in Centros de Accion Social Autonomo, or CASA, an immigrant's-rights organization led by the Mexican-American Communist Party USA leader Bert Corona.
Villaraigosa and Cedillo and worked on the CSA newspaper, Sín Fronteras. "At CASA, we wanted to organize the undocumented into unions, instead of seeing them as a threat," Cedillo said[2].
Berniecrat
Gilbert Cedillo is a Berniecrat, is a term used for those democrats (generally) running for office who have expressed support of former presidential candidate Bernie Sanders.[3]
CA Bernie delegates
Bill Honigman August 1, 2016:
With my peeps, the CA Bernie delegates, a beehive of heart and soul. I love you all.  :-) — with Henry Huerta, Marcia Martin, Zenaida Huerta, Samila Amany, Gilbert Cedillo, Jose Navarrete, Iyad Afalqa and Angelica Duenas.
Bert Corona admirer
"Renewed class struggle in these societies will lead to new forms of social arrangements," he said. "The workers of East Germany, for example, aren't about to give up easily many of the supports they had under socialism, such as low rents and free education for their children." With his stirring defense of socialism, Los Angeles activist Bert Corona earned icon status with the left wing of the Democratic Party, becoming a hero to state politicians such as Tom Hayden, Sheila Kuehl, Assemblyman Gil Cedillo and Assembly speaker Antonio Villaraigosa, among others. [4]
"Community organizer"
Writing in the Huffington Post of September 8, 2008, in an article entitled "From Organizer To Elected Official" Democratic Socialists of America member Peter Dreier listed several serving US politicians who had begun their careers as "community organizers". They were US Senator Barbara Mikulski of Maryland, Representatives John Lewis of Georgia, Jan Schakowsky and Danny Davis of Illinois, Raul Grijalva of Arizona, Linda Sanchez of California, and Donna Edwards of Maryland, Washington House of Representatives Speaker Frank Chopp, Los Angeles Mayor Antonio Villaraigosa, New York City Council Speaker Christine C. Quinn, Minnesota Secretary of State Mark Ritchie, state legislators Beth Low of Missouri, Michael Foley of Ohio, Gilbert Cedillo of California, Tom Hucker of Maryland, Tony Hill of Florida, and Crystal Peoples of New York, Alameda County (California) Supervisor Nate Miley, City Council members Jay Westbrook of Cleveland, Chuck Turner and Sam Yoon of Boston, and Melvin Carter of St. Paul, and San Francisco School Board member Jane Kim. [5]
Jobs with Peace
In the 1980s Karen Bass' work with the Venceremos Brigade and Jobs with Peace brought her in contact with activists Gil Cedillo, Anthony Thigpenn, Mark Ridley-Thomas and Antonio Villaraigosa , who were working in the progressive "Black/Brown" movement and were part of Jobs with Peace.[6]
Service Employees International Union
Cedillo served as General Manager of the Service Employees International Union (SEIU), Local 660, from 1991 to 1996, Los Angeles County's largest union representing nearly 50,000 workers. As General Manager, he led the "Rolling Thunder" campaign, a series of one-day strikes throughout Los Angeles County, in a "monumental struggle" to preserve jobs and benefits, and prevent the dismantling of the county's public health system. Cedillo was credited for saving thousands of jobs and keeping the county's public health system afloat by securing $364 million in federal assistance. [7]
Supported Communist Party call
In May 1992 the Communist Party USA newspaper Peoples Weekly World published a May Day supplement which included a call to "support our continuing struggle for justice and dignity".
Endorsers of the call included Gilbert Cedillo, Civil Service Advocate, SEIU Local 660.[8]
Communist endorsed demonstration
Salvemos Nuestra Ciudad!! Salvemos Nuestros Ninos!! was the rallying call of a large leftist demonstration held in Los Angeles, May 16, 1992.
Most of the events endorsers were known members, or affiliates of, the Communist Party USA.
They included Gil Cedillo, Civil Service Advocate, SEIU Local 660.
MAPA endorsement meeting
Over 130 delegates to the Mexican American Retro Region Primary Endorsing Convention in Los Angeles April 25, 1992 voted to endorse those Congressional, State Senate, Assembly, and county supervisor candidates who took the strongest pro labor and pro immigrant stands.
Guest speakers were Maria Elena Durazo, President of Hotel Employees and Restaurant Employees Local 11, Gilbert Cedillo of Service Employees Local 660, and Alfredo Pascoy of the Mexico's Revolutionary Democratic Party.
State Assemblyman Xavier Becerra won the Mexican American Political Association's support to be the Democratic candidate for the 30th District after he pledged support for extending unemployment benefits for the full length of joblessness.[9]
Opposition Campaign to Proposition 187
Through his ties with labor unions and community organizations, he actively organized an opposition campaign to Proposition 187, California's 1994 initiative to ban public benefits such as health care and education to undocumented immigrants. His efforts culminated in a 150,000-person march, one of the largest mass marches in the history of Los Angeles. [10]
Communist Party tribute
In June 1996 the Communist Party USA paper People's Weekly World held[11] a tribute event in Los Angeles for unionists Jerry Acosta and Gil Cedillo.
The Southern California Friends of the People's Weekly World tribute to two of Los Angeles' finest labor leaders, Jerry Acosta and Gilbert Cedillo, became a dynamic rally of elected officials, activists, labor and community leaders in solidarity with labor struggles and in the fight to defeat the ultra-right in November...
"The People's Weekly World and all of us in this room feel very strongly about who we honor today," said Evelina Alarcon, chair of the Southern California District and national secretary of the Communist Party USA, one of the emcees of the tribute. "Jerry Acosta and Gilbert Cedillo represent the new fightback vision of the Sweeney, Trumka, Chavez-Thompson leadership in the AFL-CIO. They represent the rank and file that is pushing from the bottom for that new vision!"
According to the World, Los Angeles City Councilman Richard Alarcon, brother of Communist Evelina Alarcon, spoke on behalf of the council which adopted a resolution honoring Acosta and Cedillo;
"Gil Cedillo and Jerry Acosta have changed the whole dynamic of what it means to be for the working class and what it means to fight for workers rights. Because of them and other labor leaders, we have seen a resurgence of strength of the least empowered in our country..."
Presentations to the honorees were also made by Clara James, chair of the Community Affairs Commission of the Second Baptist Church, on behalf of Congresswoman Maxine Waters and Antonio Aguilar, on behalf of State Senator Hilda Solis, California's first Latina elected to the State Senate, who, along with labor, led the drive to put a minimum wage increase initiative on the ballot...
Socialists organize to "challenge for power" in Los Angeles
On March 11, 1998, Los Angeles Democratic Socialists of America leader Steve Tarzynski wrote an email to another Los Angeles DSA leader Harold Meyerson.
Tarzynski listed 25 people he thought should be on an "A-list" of "25 or so leaders/activists/intellectuals and/or "eminent persons" who would gather periodically to theorize/strategize about how to rebuild a progressive movement in our metropolitan area that could challenge for power."
Tarzynski listed himself, Harold Meyerson, Karen Bass, Sylvia Castillo, Gary Phillips, Joe Hicks, Richard Rothstein, Steve Cancian, Larry Frank, Torie Osborn, Rudy Acuna, Aris Anagnos, Abby Arnold, Carl Boggs, Blase Bonpane, Rick Brown, Stanley Sheinbaum, Alice Callahan, Jim Conn, Peter Dreier, Maria Elena Durazo, Miguel Contreras, Mike Davis, Bill Gallegos, Bob Gottlieb, Kent Wong, Russell Jacoby, Bong Hwan Kim, Paula Litt (and Barry Litt, with a question mark), Peter Olney, Derek Shearer, Clancy Sigal and Anthony Thigpenn.
Included in a suggested elected officials sub-group were Mark Ridley-Thomas, Gloria Romero, Jackie Goldberg, Gil Cedillo, Tom Hayden, Antonio Villaraigosa, Paul Rosenstein and Congressmen Xavier Becerra, Henry Waxman and Maxine Waters.
Tarzynski went on to write "I think we should limit the group to 25 max, otherwise group dynamics begins to break down....As i said, I would like this to take place in a nice place with good food and drink...it should properly be an all day event."
Tribute to Virginia Hirsh
Senators Ducheny and Cedillo requested that when the Senate adjourns this day it do so in memory of Virginia Muir Hirsch of Santa Cruz. [12]
Rallying with communist
Gilbert Cedillo and Carlos Montes, 2004.
Socialist International
In June 2008 the Socialist International Migrations Committee held a Migrations Reform, Integration, Rights forum in Los Angeles
Democratic Socialists of America, the SI's main U.S. affiliate was represented by DSA National Director Frank Llewellyn plus Duane Campbell and Dolores Delgado Campbell of DSA's Anti Racism and Latino networks.
California State Senator Gil Cedillo, was also in attendance[13].
Obama supporter
Two prominent Latino politicians in Los Angeles endorsed Illinois Senator Barack Obama in January 2008, after withdrawing support for New Mexico Governor Bill Richardson who quit the U.S. presidential race, according to the Obama campaign.
The endorsement came from California state Senator Gil Cedillo and former state Democratic Senator Martha Escutia of Los Angeles.
Richardson dropped out of the race for the Democratic presidential nomination, following fourth-place finishes in the Iowa caucuses and New Hampshire primary. Obama finished first in Iowa and second in New Hampshire behind New York Sen. Hillary Rodham Clinton.
Other Latino elected officials in California who had already endorsed Obama included Senate Majority Leader Gloria Romero of Los Angeles, who was chair of California Latinos for Obama, Senator Dean Florez of Bakersfield and Pomona city Mayor Norma Torres.
Los Angeles County Supervisor Gloria Molina, who had endorsed Richardson, had not endorsed another candidate yet, while Los Angeles Mayor Antonio Villaraigosa was then a national campaign chair for Clinton.[14]
Chicano movement
The 40th Anniversary Commemoration Committee of the Chicano Moratoriums was formed in the summer 2009 by the Chair of the National Chicano Moratorium Committee of August 29, 1970 along with two independent Chicano Movement historians whom although not of the baby boomer generation, have become inspired by the Movimiento.
The organization posted a list of significant "Chicano movement" activists on its website which included Gilbert Cedillo.[15]
California Legislature
Cedillo was elected to California's Assembly in November 2010. In 1998, Gilbert Cedillo won a seat representing the 46th California State Assembly District, which encompasses downtown Los Angeles, Boyle Heights, and Huntington Park, in a special election. Cedillo became Chair of the Assembly Budget Subcommittee on Health and Human Services and served as Assistant Majority Leader.
In 2002, he was elected to the 22nd California State Senate District, which encompasses the diverse cities of Los Angeles, Alhambra, Maywood, San Marino, Vernon, and South Pasadena [16]
Congressional attempt
Cedillo was a candidate for California's 32nd congressional district seat, vacated by Hilda Solis. A California's 32nd Congressional District Special Election, 2009 was held on May 19, 2009. Cedillo lost the Democratic primary against Board of Equalization Member Judy Chu.
Dream Act
On Tuesday, January 11, 2011, Assemblymember Gilbert Cedillo (D-Los Angeles), introduced the California DREAM Act in the California State Assembly. The proposed law would grant qualifying undocumented college students access to institutional financial aid and Cal Grants from the University of California, California State University and Community Colleges.
The California DREAM Act, first introduced by Cedillo in 2006, was introduced in two bills. The first bill would allow students that meet the in-state tuition requirements to apply for and receive specified financial aid administered by California's public colleges and universities. The types of aid these students would be eligible for include: Board of Governors (BOG) Fee Waiver and Institutional Student Aid: Student aid program administered by the attending college or university (i.e. State University Grant, UC Grant). The second bill would allow students that meet the in-state tuition requirements to apply for and receive Cal Grants by California's public colleges and universities.
Assembymember Gilbert Cedillo announced the introduction of the California Dream Act with a coalition of business, education and labor leaders including Kelly Candaele, Los Angeles Community College Board of Trustees, Javier Nunez, President, Executive Board, Laborers International Union, Local 300, Kent Wong, Director, UCLA Labor Center, National Council of La Raza, Nancy Ramirez, Western Regional Counsel, MALDEF, Angelica Salas, Executive Director, CHIRLA, LA Dream Team and NAKASEC (National Korean American Service & Education Consortium), Korean Resource Center, Marvin Andrade, Executive Director, CARECEN, Evan Bacalao, Sr. Director of Civic Engagement, NALEO and David Huerta, Regional Vice President, SEIU United Service Workers West.[17]
Occupy Los Angeles
Occupy Los Angeles, September 23, 2011 ·
With Erika Lara, Susy Carolyn Coto, Orlando Terrazas, Lee Siu Hin, Miguel Paredes, Linda Ortiz, Crystal Soyla, Robert Cymbala, Dede Miller, Chris Elliott, Eric Gordon, Erika Sanchez, and Ray Sanchez, Eddie Luchembe, Daniel Colon, Jarochelo Cesar Castro, Dakota Palmer, Siyatu Sabes, Dulce Garcia, Geovany Duenas, Roger Luedecke, Shakeh Asfaw, Tomas Marchante Calles Montanez, Humberto Villa, Juaquin Cambron, Michelle Henrickson, Gilbert Cedillo, Holly Overin, Harland Huftel, Norma Barragan, Josh Morris, Ana Navarrete and Andre Gilbert.
"Latinos Need Barack Obama"
Rep. Linda Sanchez posted an article on the Huffington Post blog September 17, 2012, co-signed by several leftist California activists, and legislators, supporting Barack Obama for president;
We support comprehensive immigration reform and we believe President Obama is on the right track. He favors an immigration policy that rewards hard work and responsibility and lifts the shadow of deportation from young people who were brought here as children, through no fault of their own, and grew up as Americans. And given congressional inaction, the President and the DHS implemented a stop-gap measure that temporarily lifts the shadow of deportation from DREAMers.
The economic recovery is not yet complete, but we recognize President Obama's work to help our communities. From the Latina back in school thanks to expanded Pell Grants to the family that can now afford health care for their child with a preexisting condition, all Latinos need a leader that will stand by his word and respect their pursuit of the American Dream.
Sadly when Mitt Romney speaks to Latinos today he will not answer our Grito de Verdad y Liderazgo because he stands on the wrong side of every Latino voter priority. Latinos know that what we need is a President who will lead our community with respect and value our contributions and that the contrast between Romney's campaign rhetoric and four years of action from this administration is clear: the man we need to lead us is Barack Obama.
State Assembly staff
As of 2011;[18]
Los Angeles Office
Barragan connection
Norma Barragan, Rodolfo Barragan, Gilbert Cedillo, 2013.
References