Gil Starkey
From KeyWiki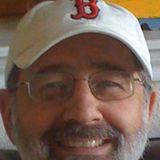 Gilbert Starkey is an Austin Texas activist.
Left Up To US Closed Facebook group
Members of the Left Up To US closed Facebook group, as of August 11, 2017 included Gil Starkey,[1]
Austin DSA national conference delegate
Gil Starkey was chosen as an Austin Democratic Socialists of America delegate to the Democratic Socialists of America National convention in Chicago, August 3-6, 2017.
50th Anniversary Farm workers event
Glenn Scott, September 12, 2016 near Austin, TX:
Shout our to DSA and Left Up To US members for marching and rallying Sunday for the 50th Anniversary Farm workers event. Your energy was awesome! With me are Martha Mercado, Talia Leonard, Jacob Martinez, Tom Jones, Bobbie Tsukahara, Gil Starkey, Dale Webb and many more! Si se puede!
Endorsing Fetonte
Austin Democratic Socialists of America members who endorsed Danny Fetonte when he ran for DSA NPC in 2017 included Liz Garcia, Chau Ngo, Jim Tourtelott, Bobbie Tsukahara, Nikki Reese, Julie Ann Nitsch, Taylor Jones, Seth Hutchinson, Jacob Aronowitz, James Cole, Gil Starkey, Barbara Fetonte, Mickey Fetonte, Bob Gibbons, Ron Nelson, Ahmed Abdel-Meguid, Yolanda Delgado, Priscilla Echegaray, Sophia Donnelly, Roy Woody, Susanna Woody, Liliana Mendoza, Chris Wang, Colin Gray, Omar Kadir, Molly Middleton, Derek Brozowski, Guilherme Nettesheim, Steve Voytowich, Chance Walker, Mike Gross, Rachel Castignoli, Bob Gibbons, Cynthia Mancha – Austin.[2]
References