Georgia Hollister Isman
From KeyWiki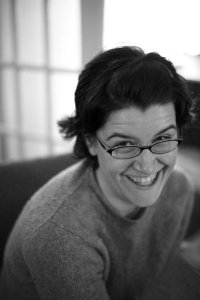 Georgia Hollister Isman is a Massachusetts/Rhode Island activist.
Democratic Socialists of America
Debs-Thomas-Bernstein Awards Reception
2006
On September 24, 2006, Boston Democratic Socialists of America presented its annual Debs-Thomas-Bernstein Award to "our longtime comrade, Director of Massachusetts Neighbor to Neighbor Harris Gruman". Hosted by former Neighbor to Neighbor Director John Maher and Co-Chaired by Senator Pat Jehlen and MA AFL-CIO Vice President Ed Collins, the event was also a fundraiser for both Boston DSA and the Mass Alliance Some Alliance endorsed candidates were among the attendees, including Denise Provost, Jarrett Barrios, Willie Mae Allen, Claire Naughton and Will Brownsberger. Political Director Georgia Hollister Isman explained how the Mass Alliance helps elect progressives to the MA legislature, and introduced some of the candidates.
Pat Jehlen and John Mayer noted how Harris combines the skills and abilities of an ace precinct captain and shrewd political strategist with a vast knowledge of the more obscure Austria, Italy, which undoubtably comes in handy on the campaign trail.
Hosts were John Maher and Ellen Sarkisian, "perennial" MC was Julie Johnson of the Mass Teachers Association and DSA, primary organizers were Susan Davidoff and Mike Pattberg.[1]
2010
The 2010 Debs-Thomas-Bernstein Awards, sponsored by Boston Democratic Socialists of America, took place Tuesday, June 13, 6:30—8:30 P.M., at the Jamaica plain home of environmentalist Marcia Peters and David Karaus.
2010 honorees were "two champions of social justice and grassroots democracy: Georgia Hollister Isman and Jack Clark". Honorary Co-Chairs for the event were MA AFL-CIO President Robert Haynes and State Senator Patricia Jehlen (D-Somerville), with special guest Senator Sonia Chang-Diaz (D-Boston).[2]
Georgia Hollister Isman is Director of Mass Alliance, a statewide coalition of 23 unions, civil rights, environmental and community groups (including DSA) working for a more progressive State legislature. Georgia helps Alliance-endorsed candidates win elections by consulting with them on every aspect of the campaign, from strategy and fundraising to communications and voter ID. Under her leadership the Alliance has helped elect new progressive leaders across the state and trained dozens of new political organizers.
Prior to working for Mass Alliance (and after graduating from Oberlin College), Georgia served as campaign manager or field director for progressive candidates in Ohio, Texas and Washington, and in 2004 organized thousands of Massachusetts volunteers to go to New Hampshire for America Coming Together, the labor-backed effort to defeat George Bush. In 2005 she led the successful campaign to elect Pat Jehlen to the State Senate, considered by many a model of grassroots mobilization. Georgia also serves as a founding Board member of EmergeMA, where she helps develop and teach a training program for Democratic women candidates.
2014 Debs-Thomas-Bernstein Award
Boston Democratic Socialists of America's Debs-Thomas-Bernstein Awards Reception, took place Sunday, June 8, at the Workmen's Circle, 1762 Beacon Street, Brookline.
Honorary Chairs for the DSA Awards Reception were;
Former Rep. Barney Frank; Rep. Ruth Balser; Sen. Patricia Jehlen; Dick Bauer—Co-Chair, New England Jewish Labor Committee; Arthur Bernstein—former YPSL, brother of Julius Bernstein; Jules Bernstein—labor attorney; Sheila Decter—Director, Jewish Alliance for Social Action; Ellen Feingold—former Director, Jewish Community Housing for the Elderly; Michael Felsen—past president, Workmen's Circle; Shelagh Foreman—Director, Massachusetts Peace Action; David Harris—Managing Director, Charles Hamilton Houston Institute for Race and Justice, Harvard Law School; Georgia Hollister Isman—Director, Mass Alliance; John McDonough—Director, Center for Public Health Leadership, Harvard School of Public Health; Rabbi Barbara Penzer—Co-Chair, New England Jewish Labor Committee; Steve Tolman, President, Massachusetts AFL-CIO; Rand Wilson—Communications and Policy Director, SEIU Local 888.[3]
Working Families Party
The Working Families Party of Rhode Island won four key victories in the state's Democratic primary election August 2017, defeating conservative incumbents by endorsing candidates who support a $15 minimum wage, paid sick leave for workers, racial and gender equality and other progressive issues.
A teacher from Providence who was born in Jamaica, Marcia Ranglin-Vassell, scored the narrowest and most-surprising upset, defeating House Majority Leader John DeSimone with a platform that emphasized better public education. She won by 17 votes.
"That's a huge upset—a very big deal," said Georgia Hollister Isman, state director for the Rhode Island WFP. DeSimone "was a long-serving and very powerful figure in the House."
The other WFP-endorsed candidates who won were Jeanine Calkin, Jason Knight and Moira Walsh. Each believed "the Democratic Party wasn't representing their values," Hollister-Isman said, "and had faith that if they took that directly to the voters, it would get a lot of support. And they were right."
"These victories create some very real momentum that we can build on," said Hollister Isman.[4]
References